1894 PELZER HYDROELECTRIC PLANT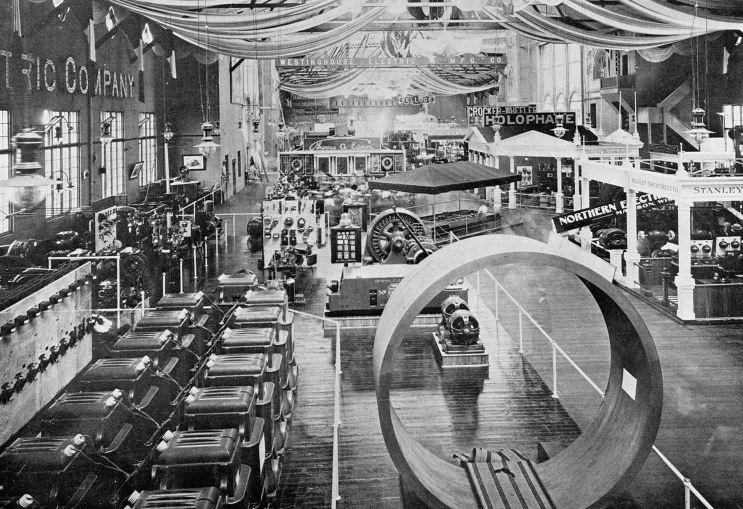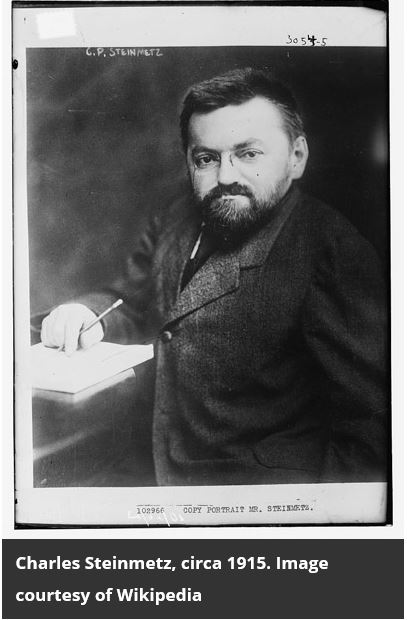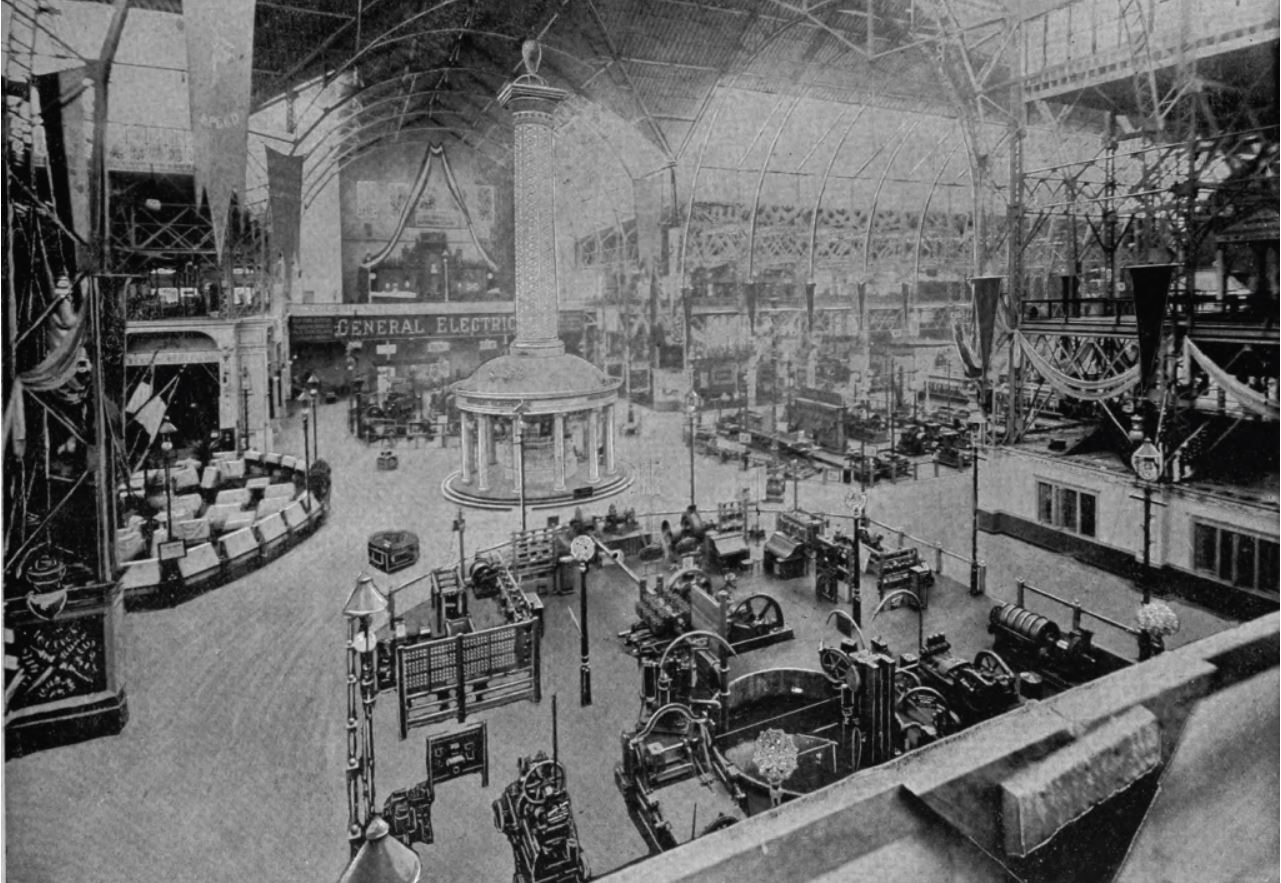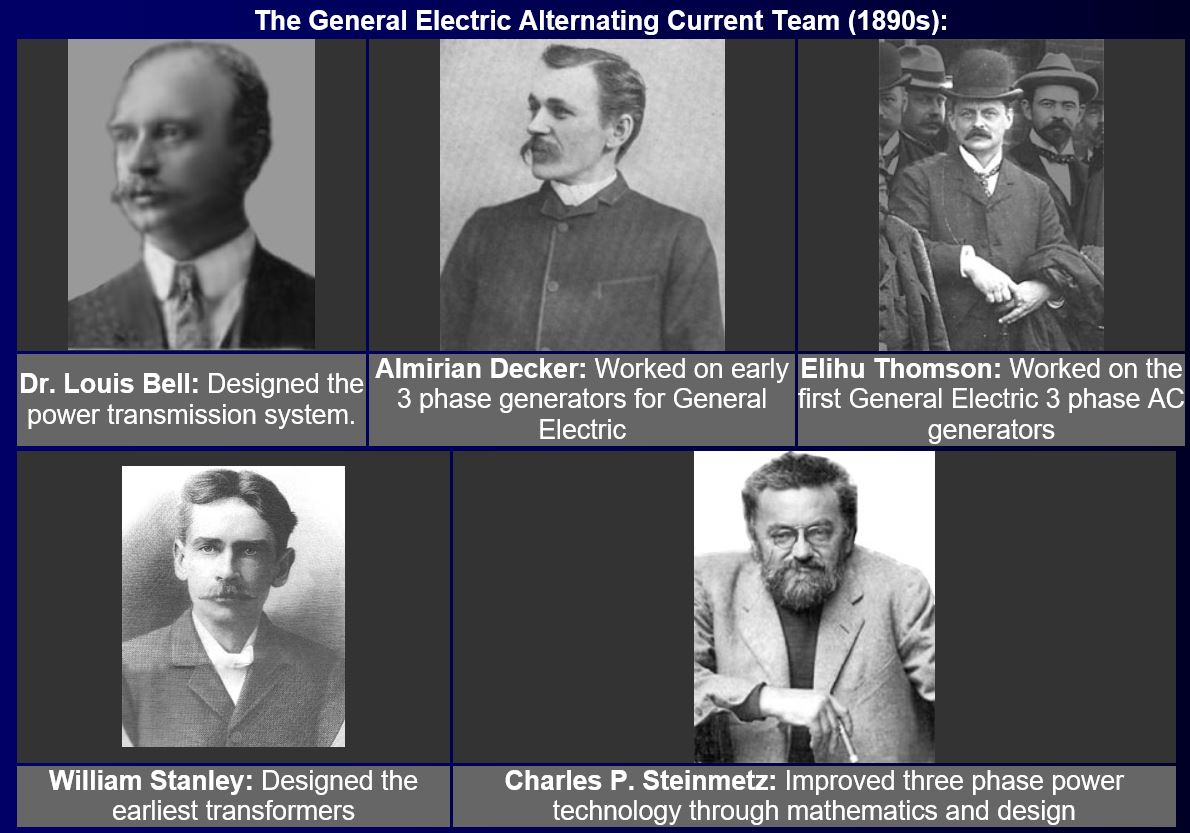 One project of which we are particularly proud is the complete electrical and mechanical renovation of the Lower Pelzer hydroelectric facility. This facility, located on the Saluda River in South Carolina, is one of the oldest continuously operated alternating current hydroelectric facilities as our research with General Electric and the Smithsonian Institution bears out.
This plant was one of the first alternating current hydroelectric power plants to transmit power over a distance. The plant transmitted power via a 2 3/4 mile long transmission line to the Pelzer manufacturing plant. This transmission line consisted of 18 number 00 hard drawn copper wires. Three 750 KW 167 rpm generators feed this line directly at 3300 volts.
While the transmission line is gone, the original three 750 KW turbine generators still operate today (an additional 250 KW unit was added around 1908 and a 2000KW unit was added in the 1930s). One of the original units still has many of the original 1894 windings!!
In 1992 North Fork Electric Inc. provided turn-key renovation of the electrical controls, wiring, and gate positioners.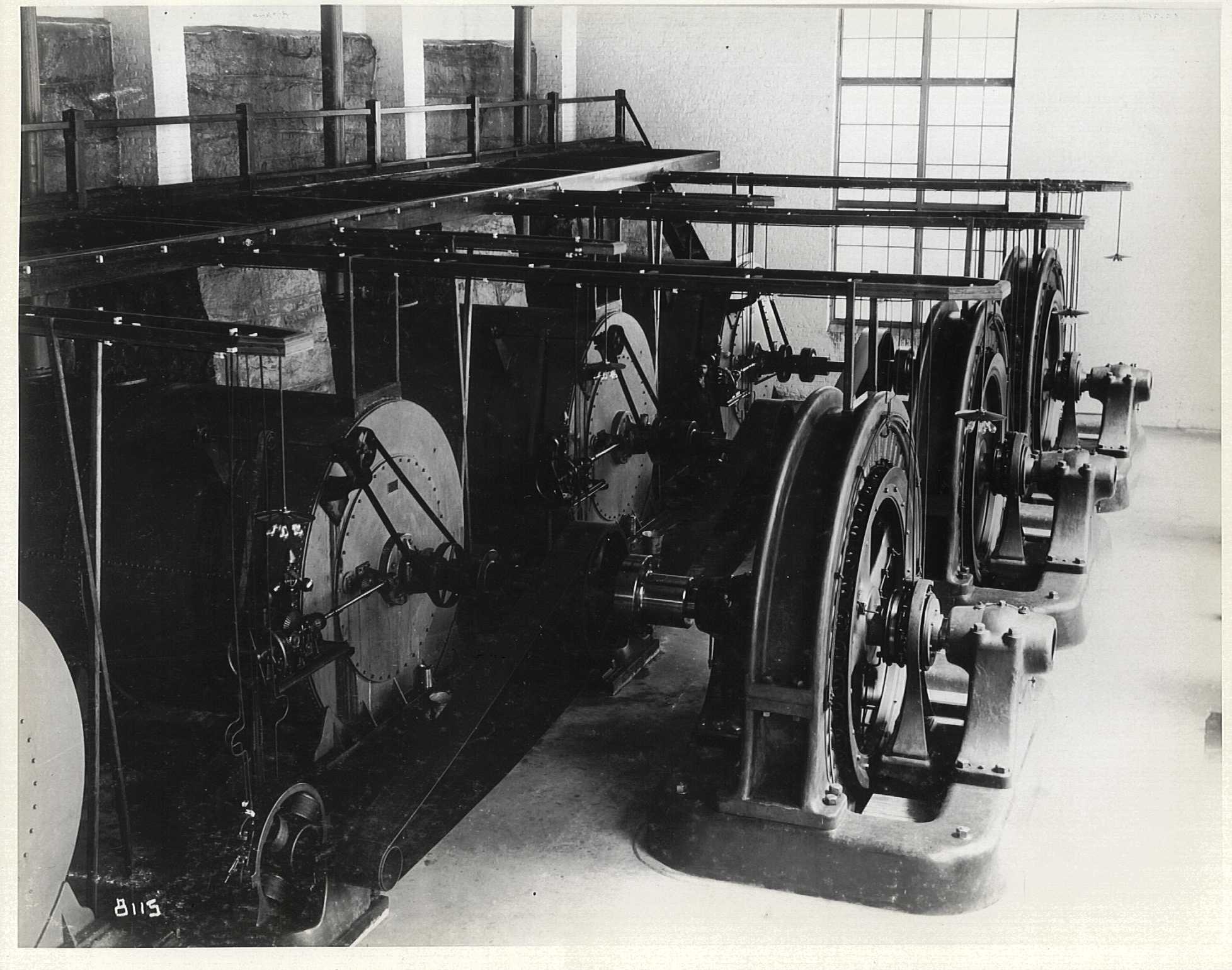 This 1894 photograph shows the first three original units installed for Pelzer Manufacturing Company.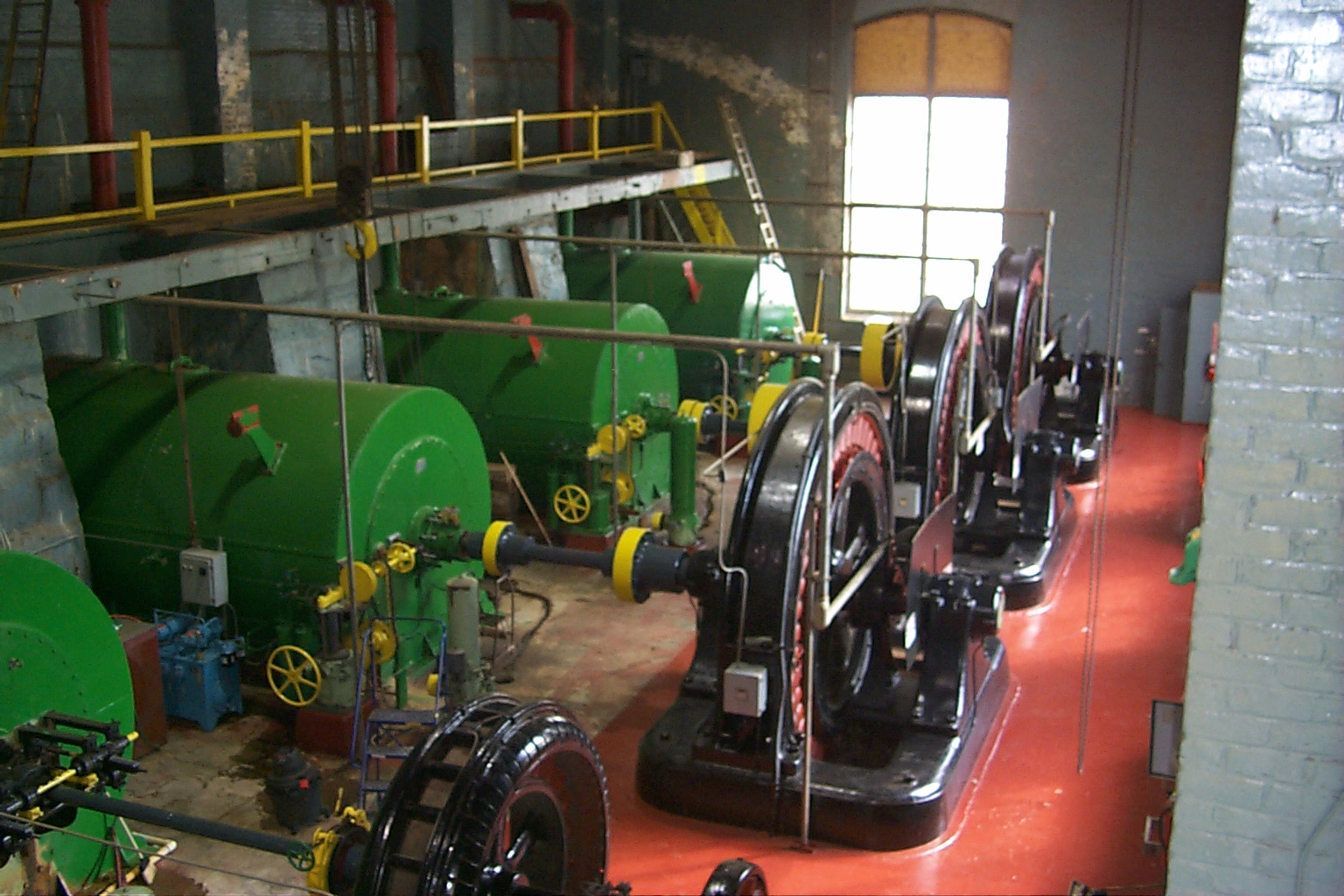 The first three original units as seen today.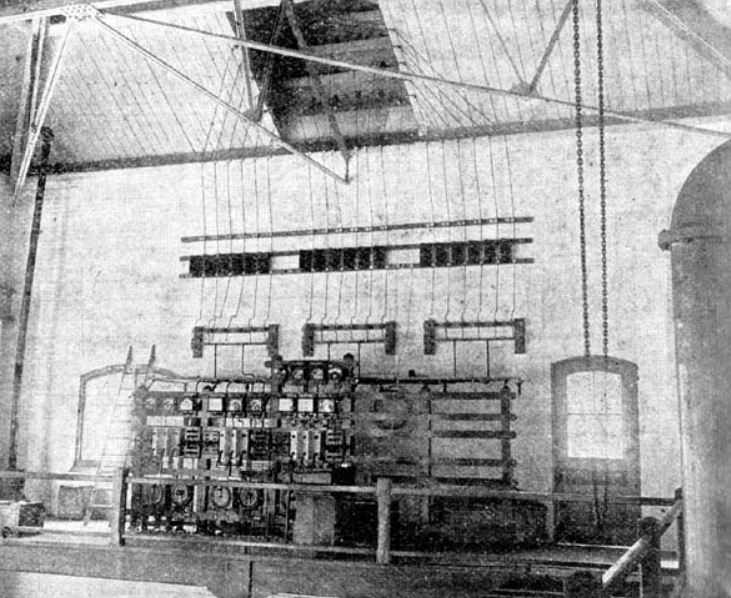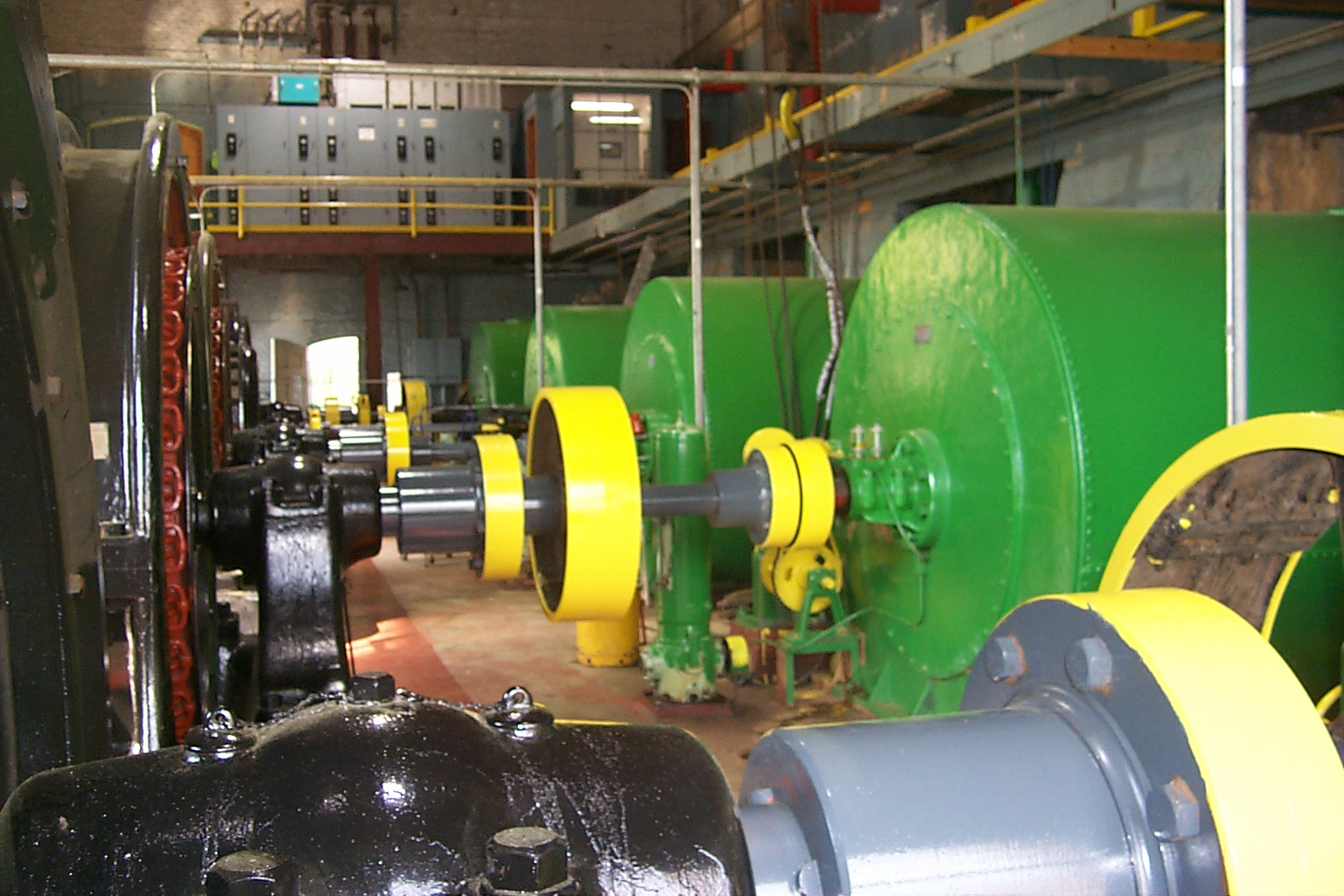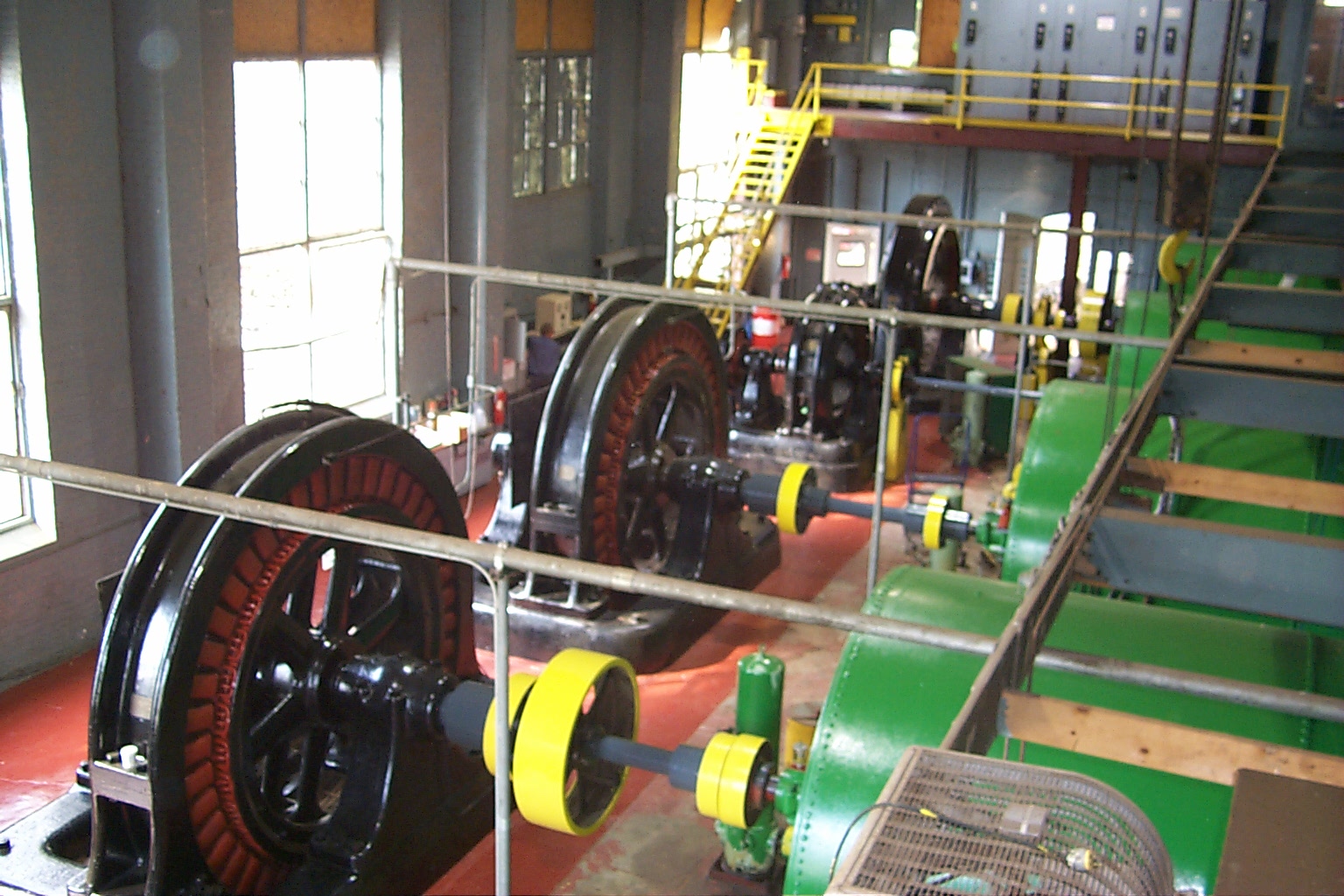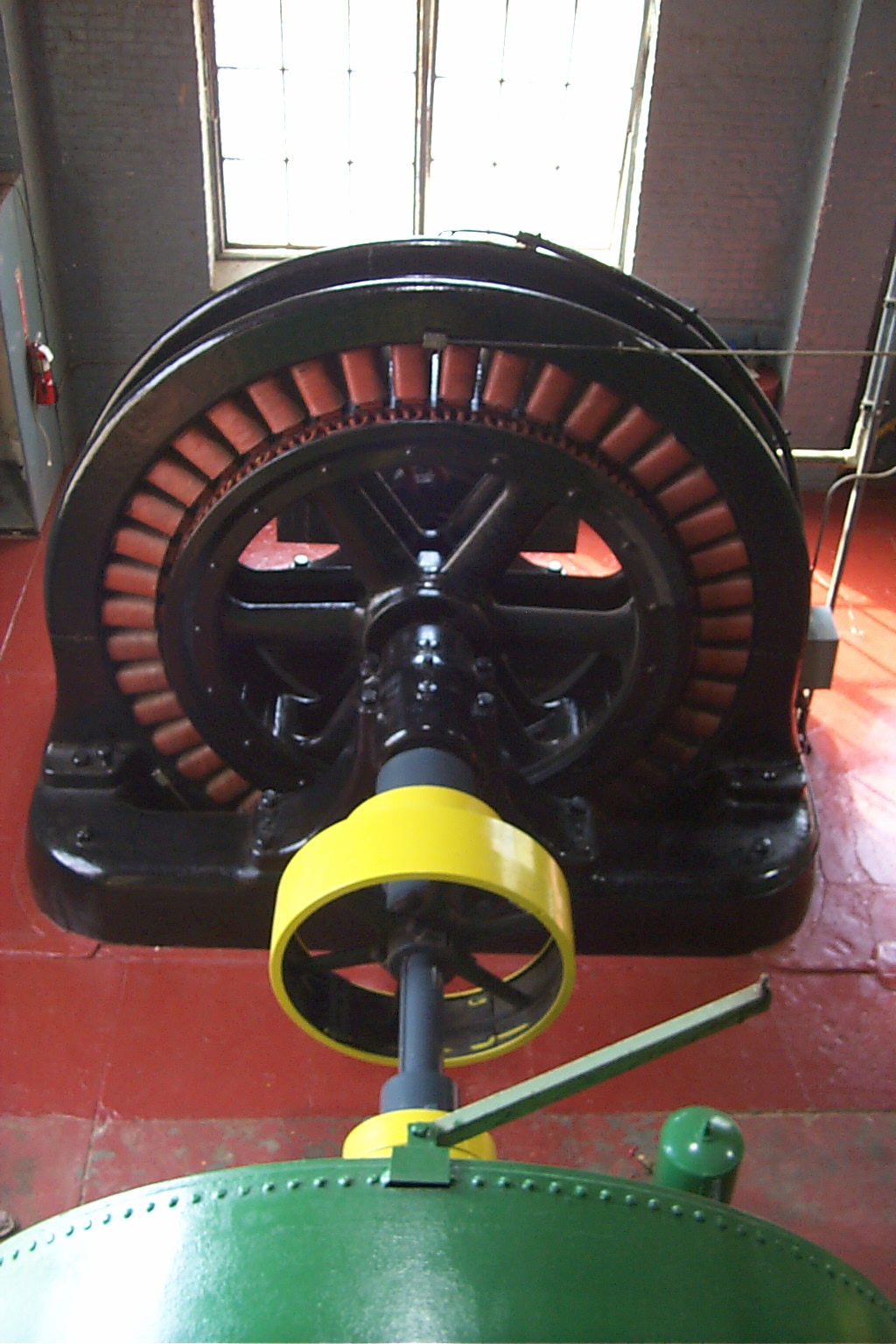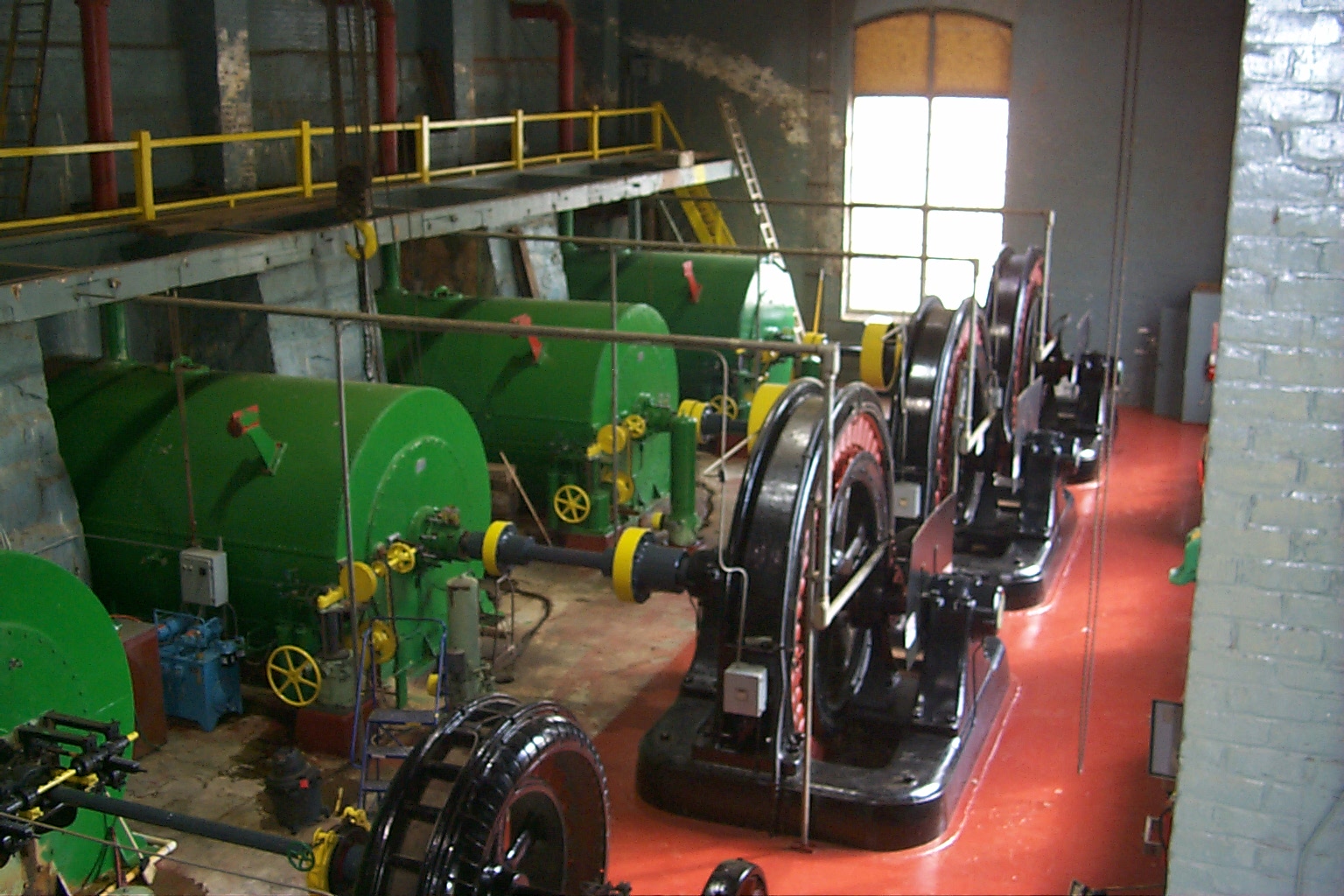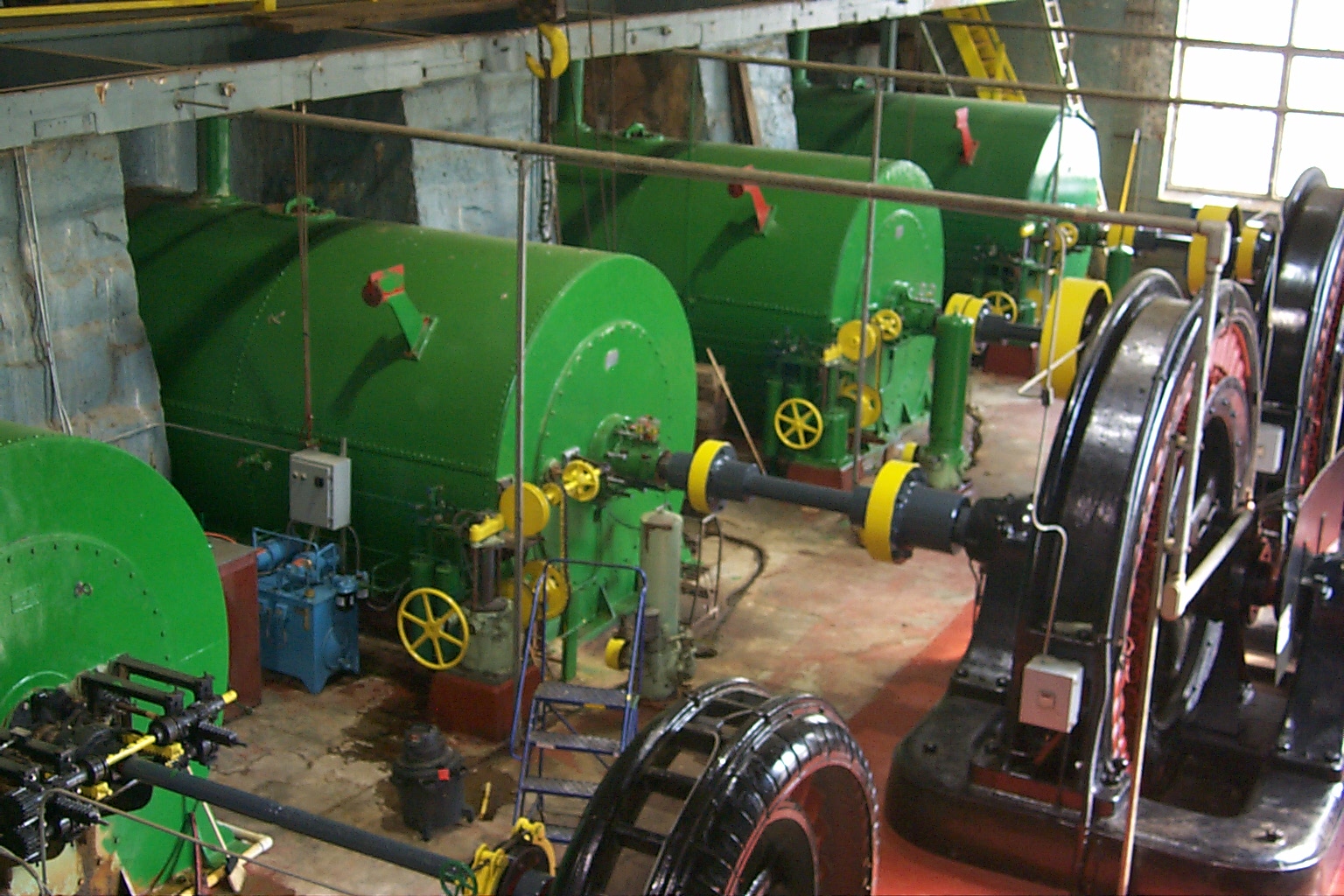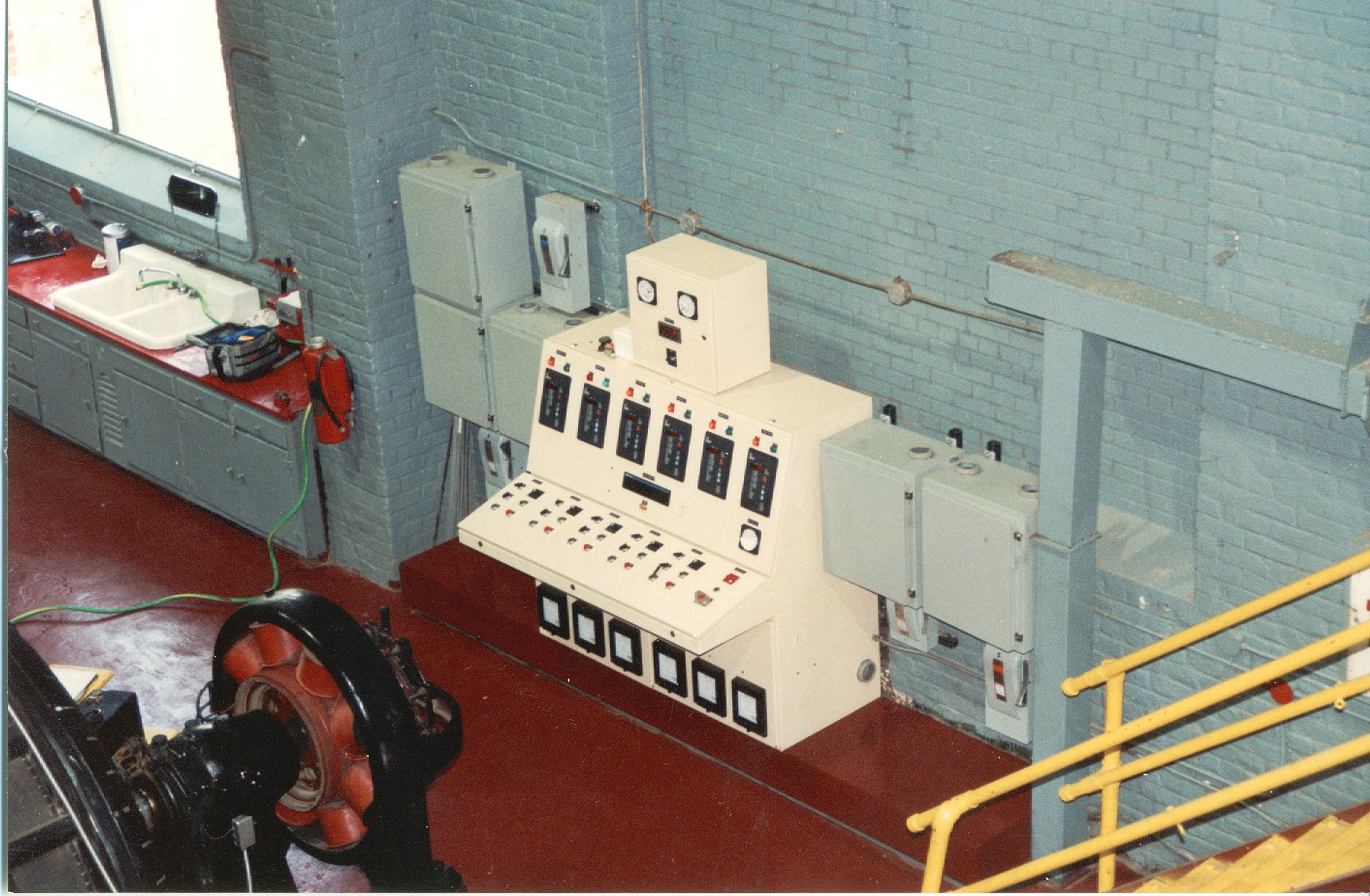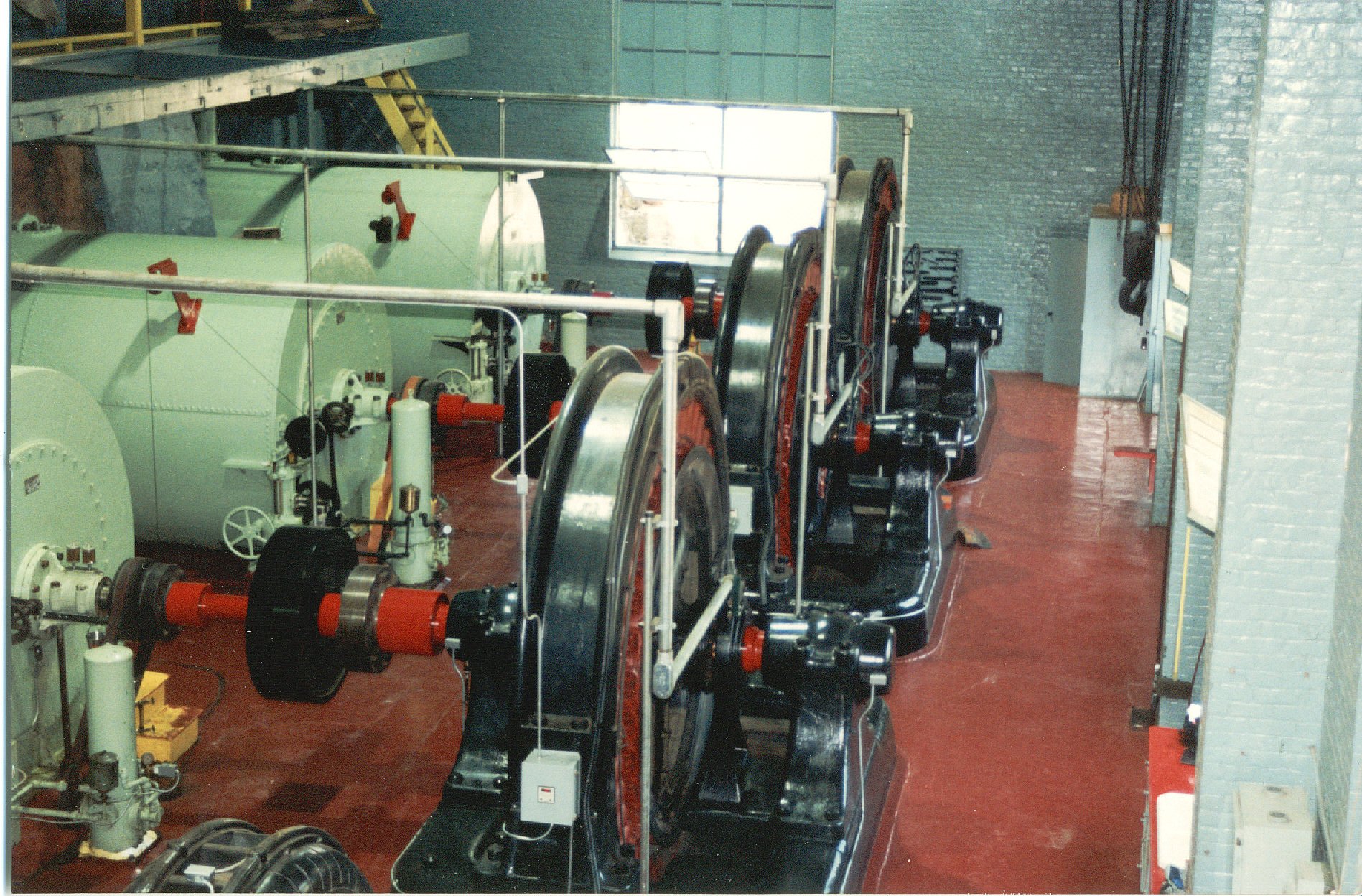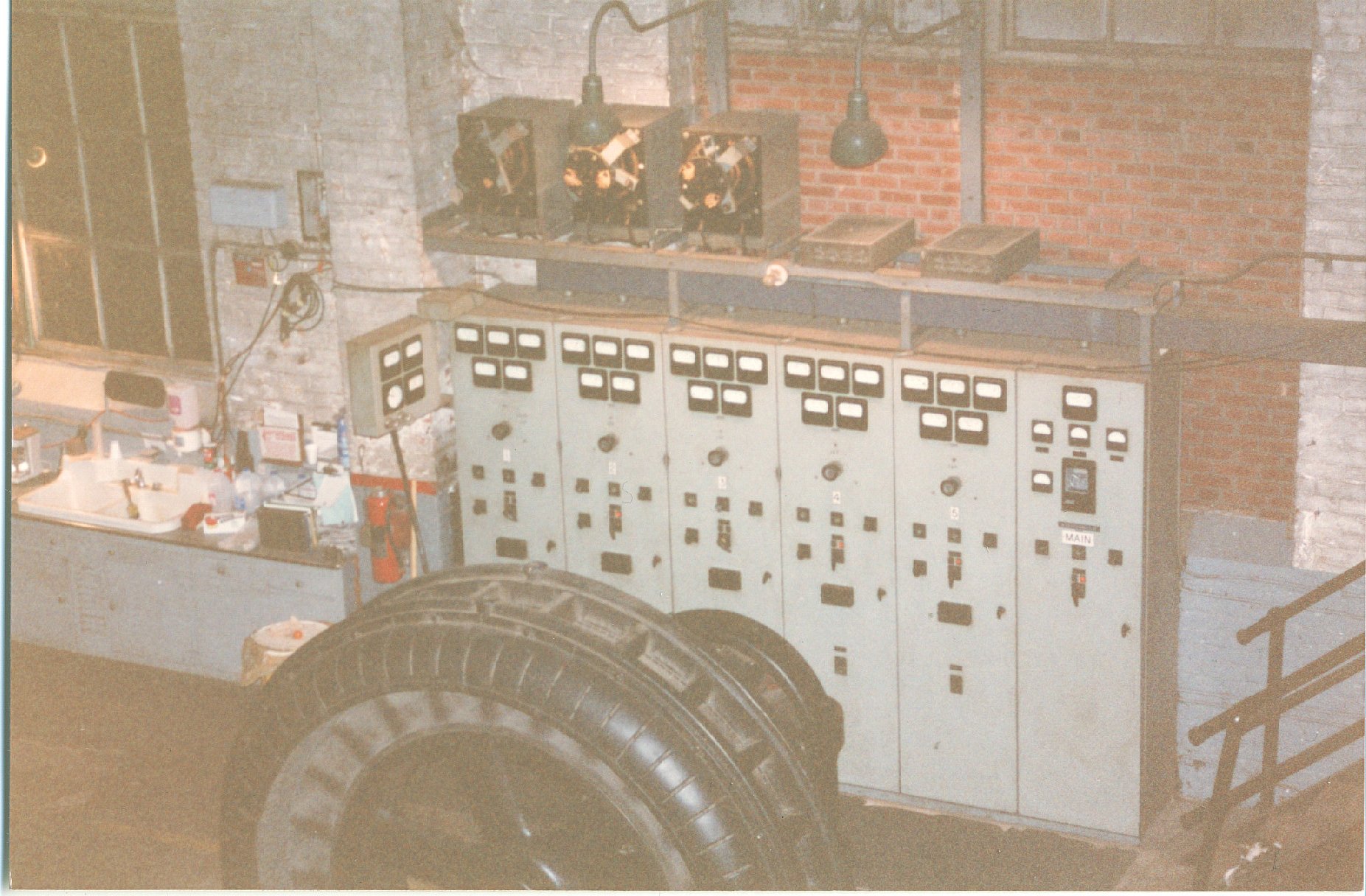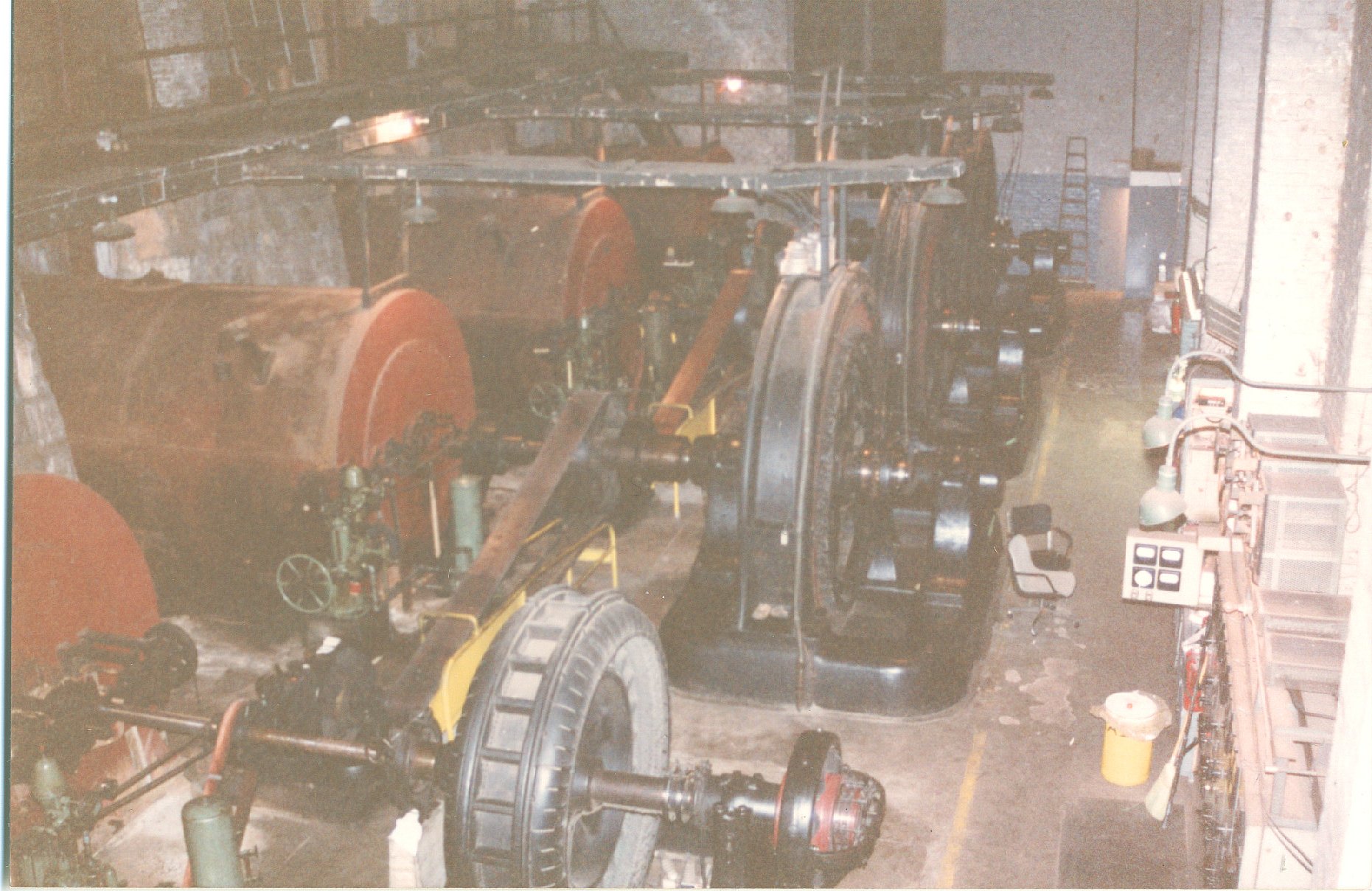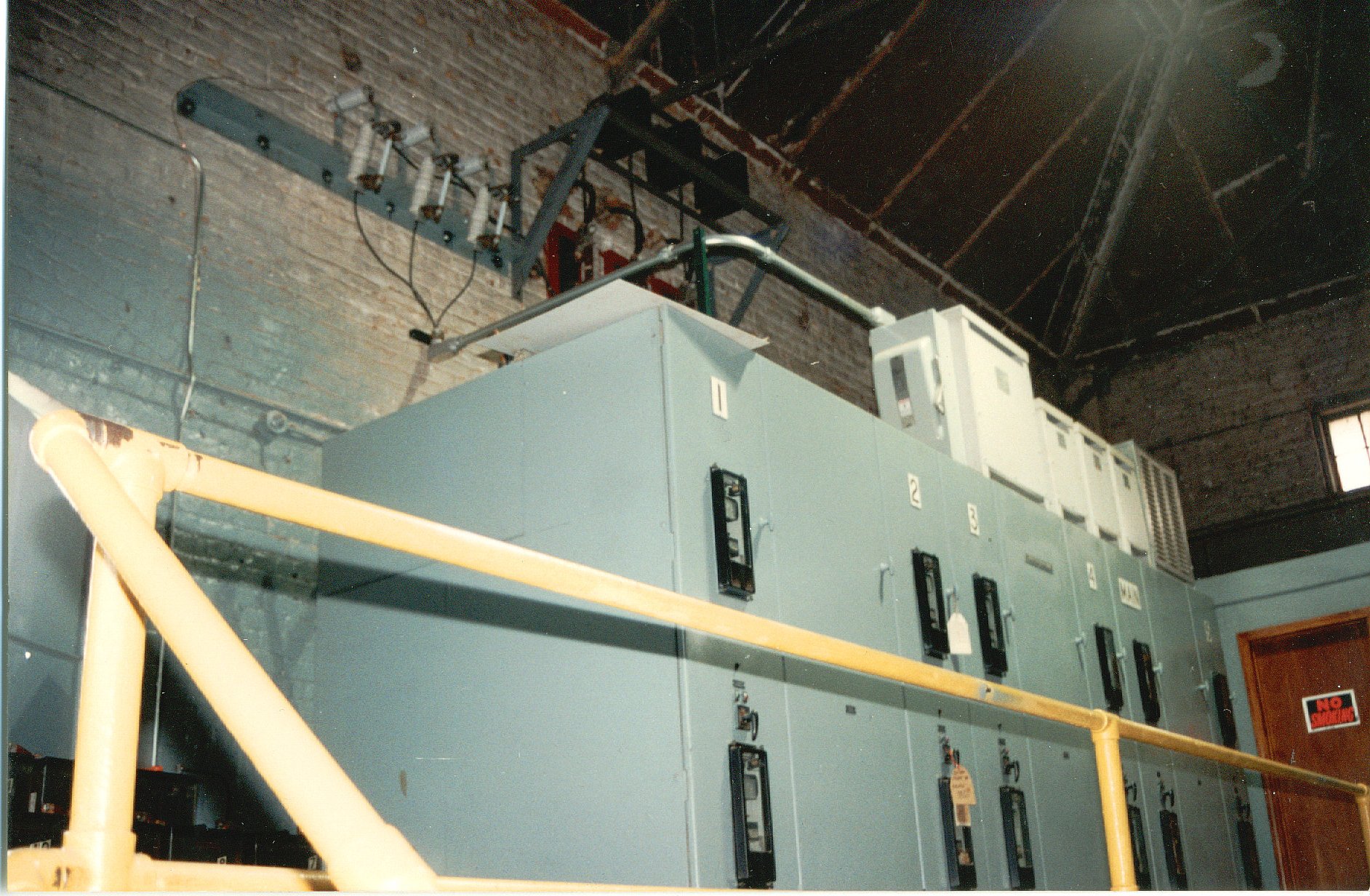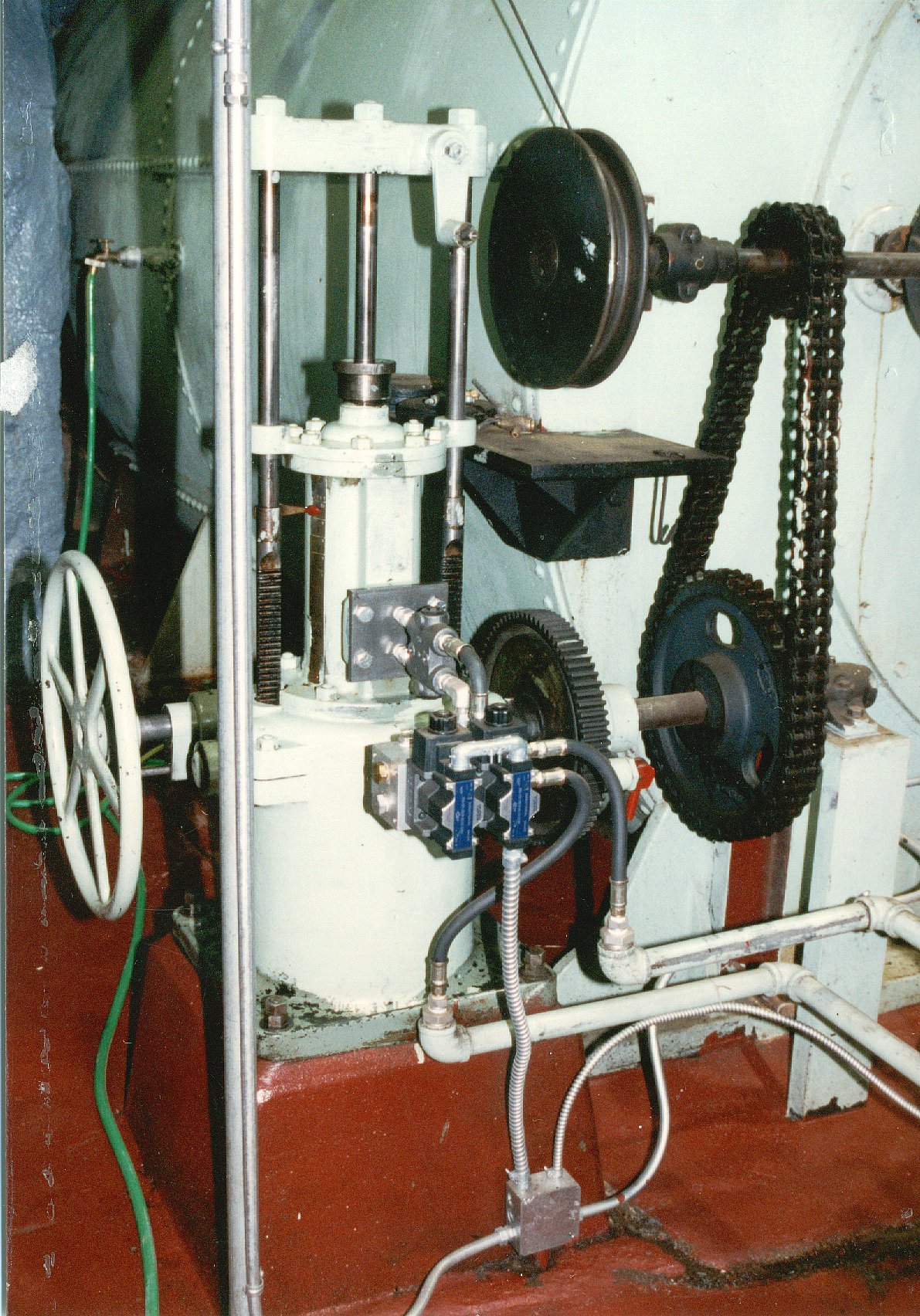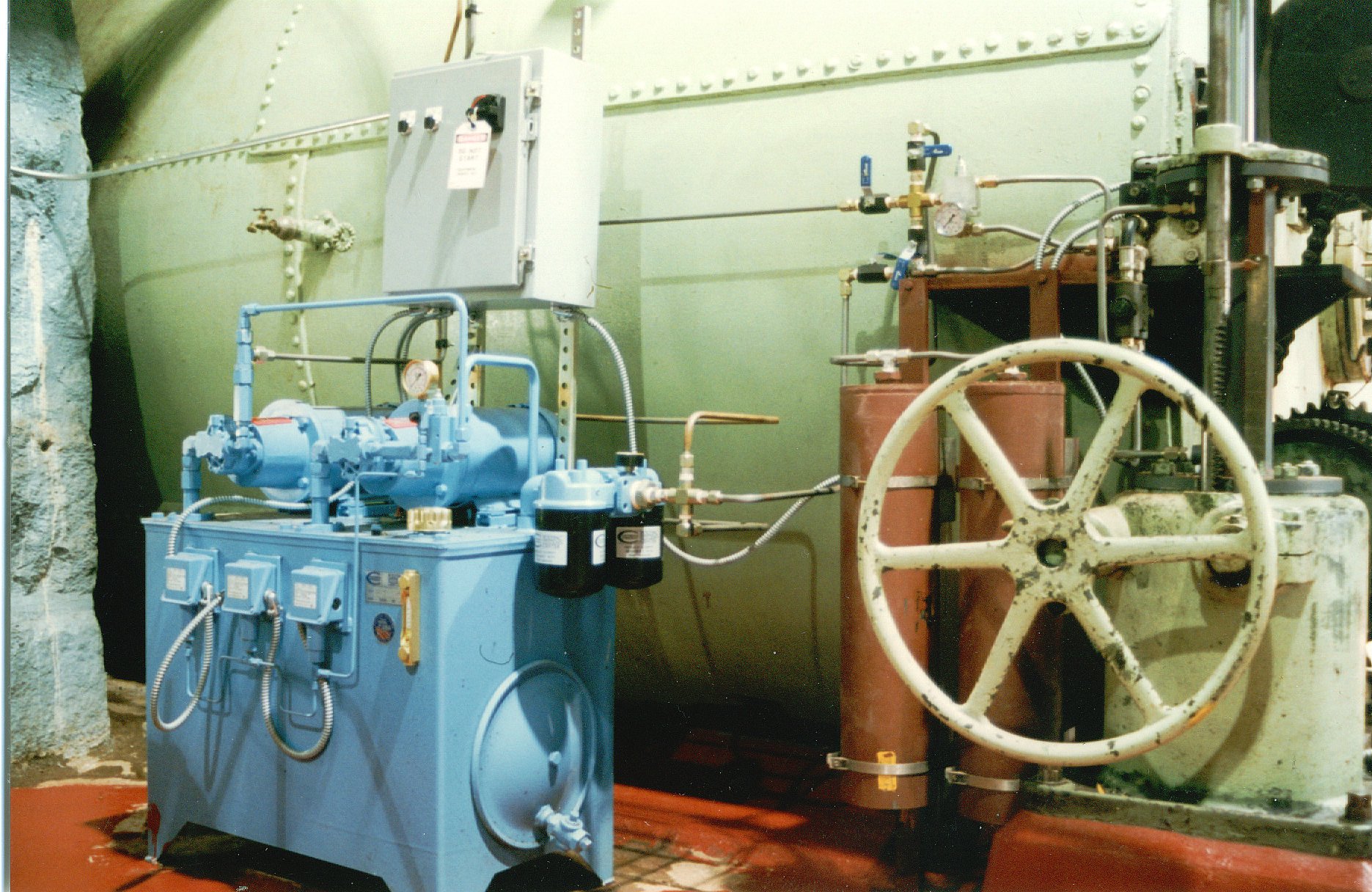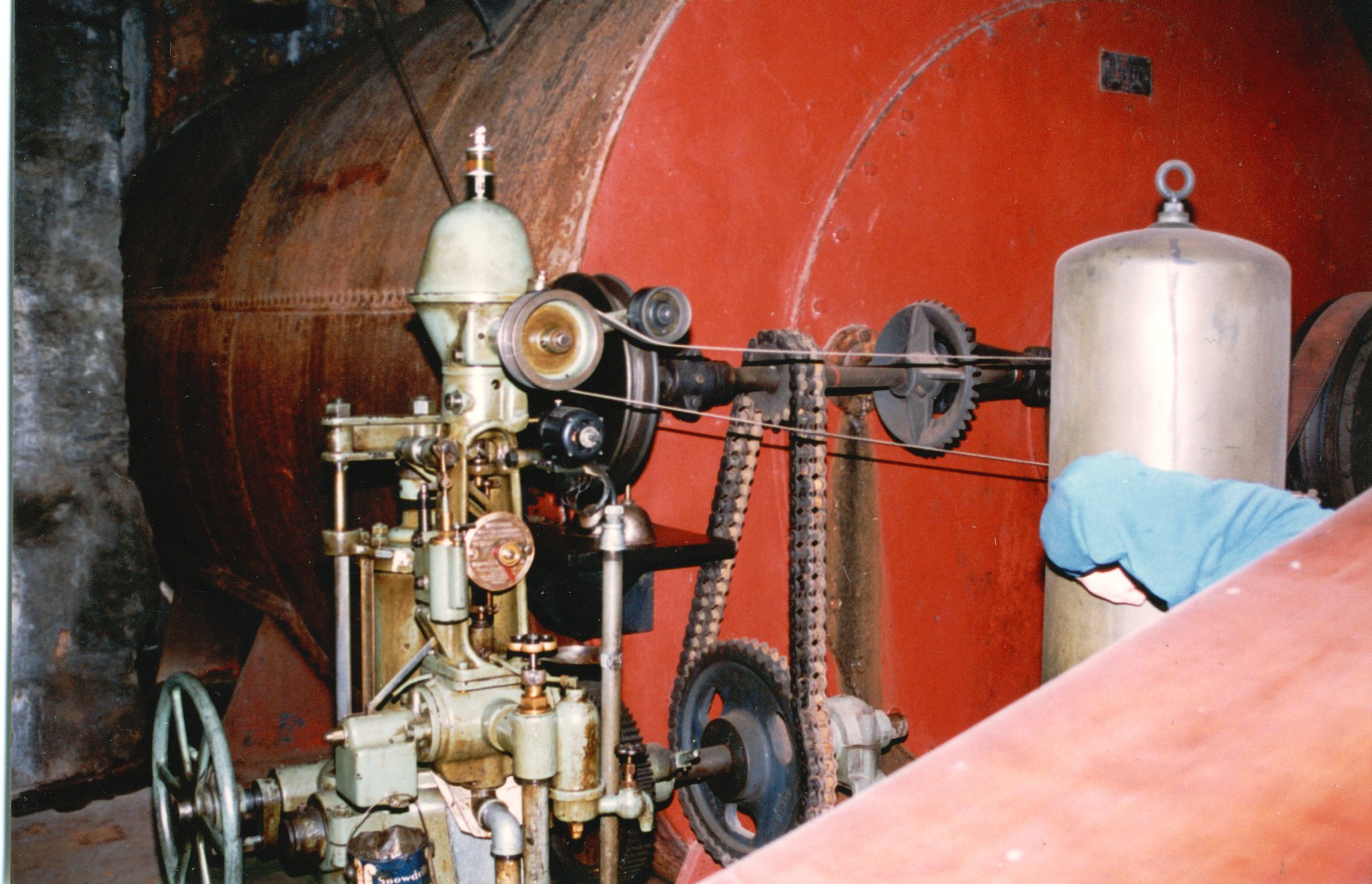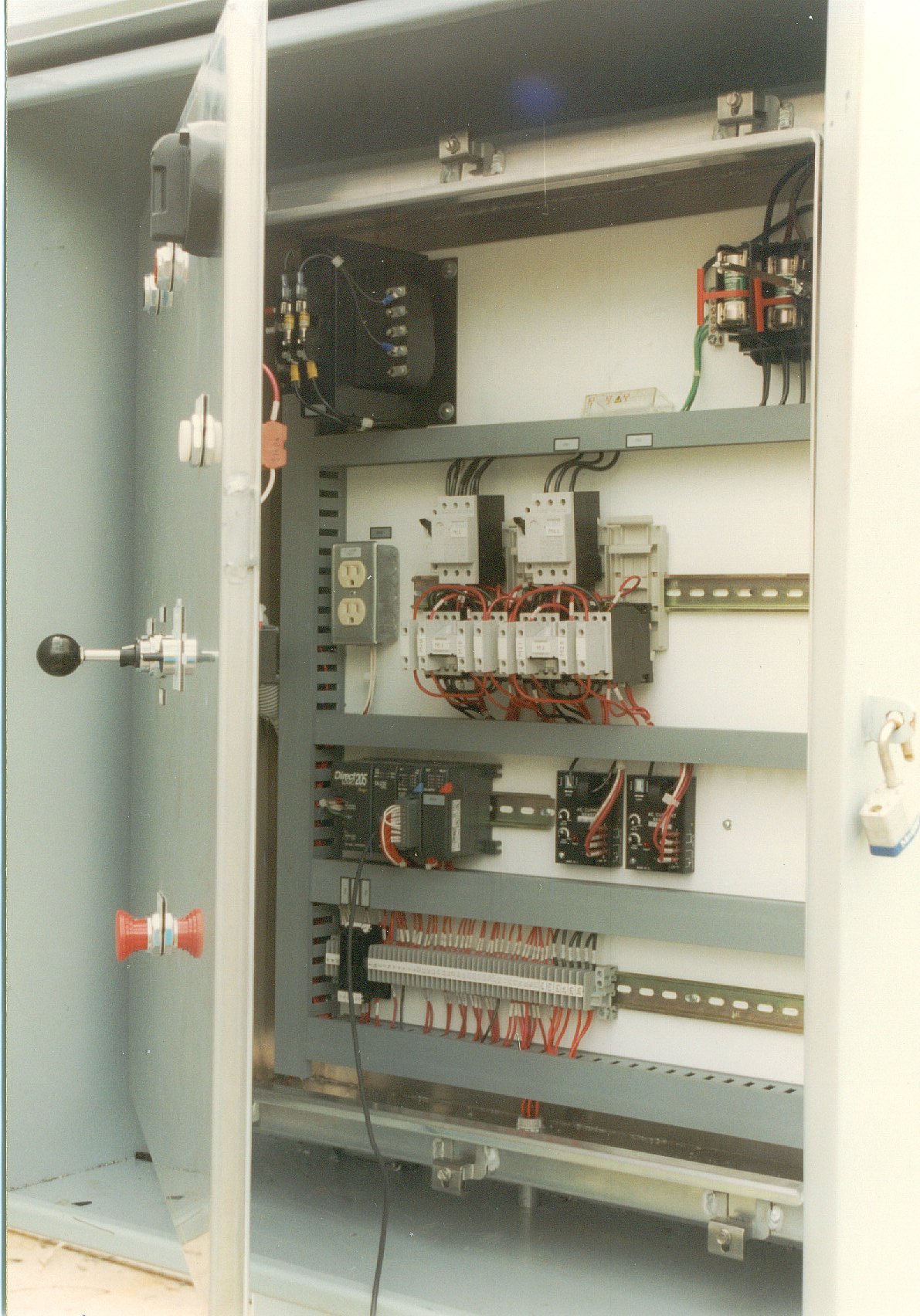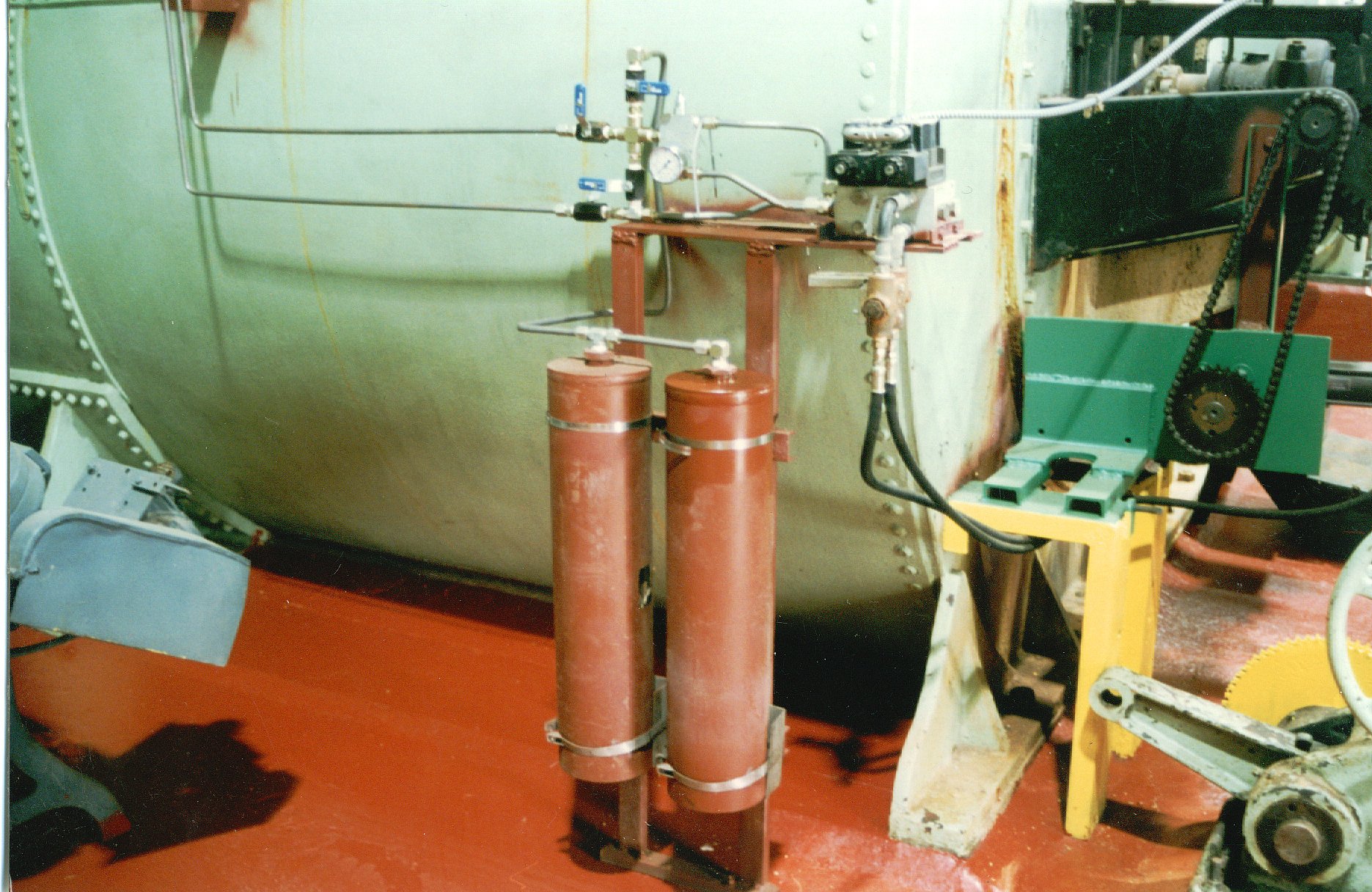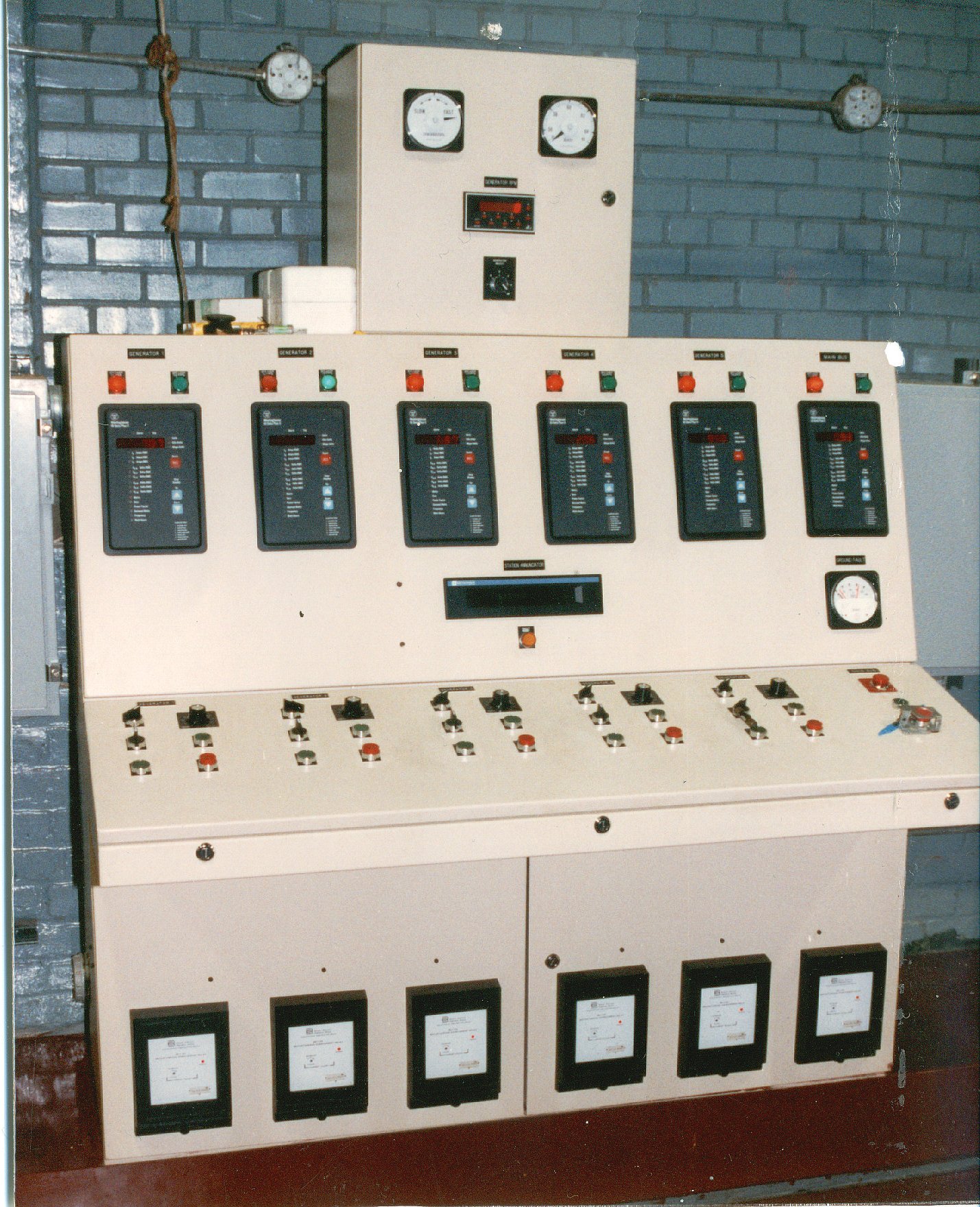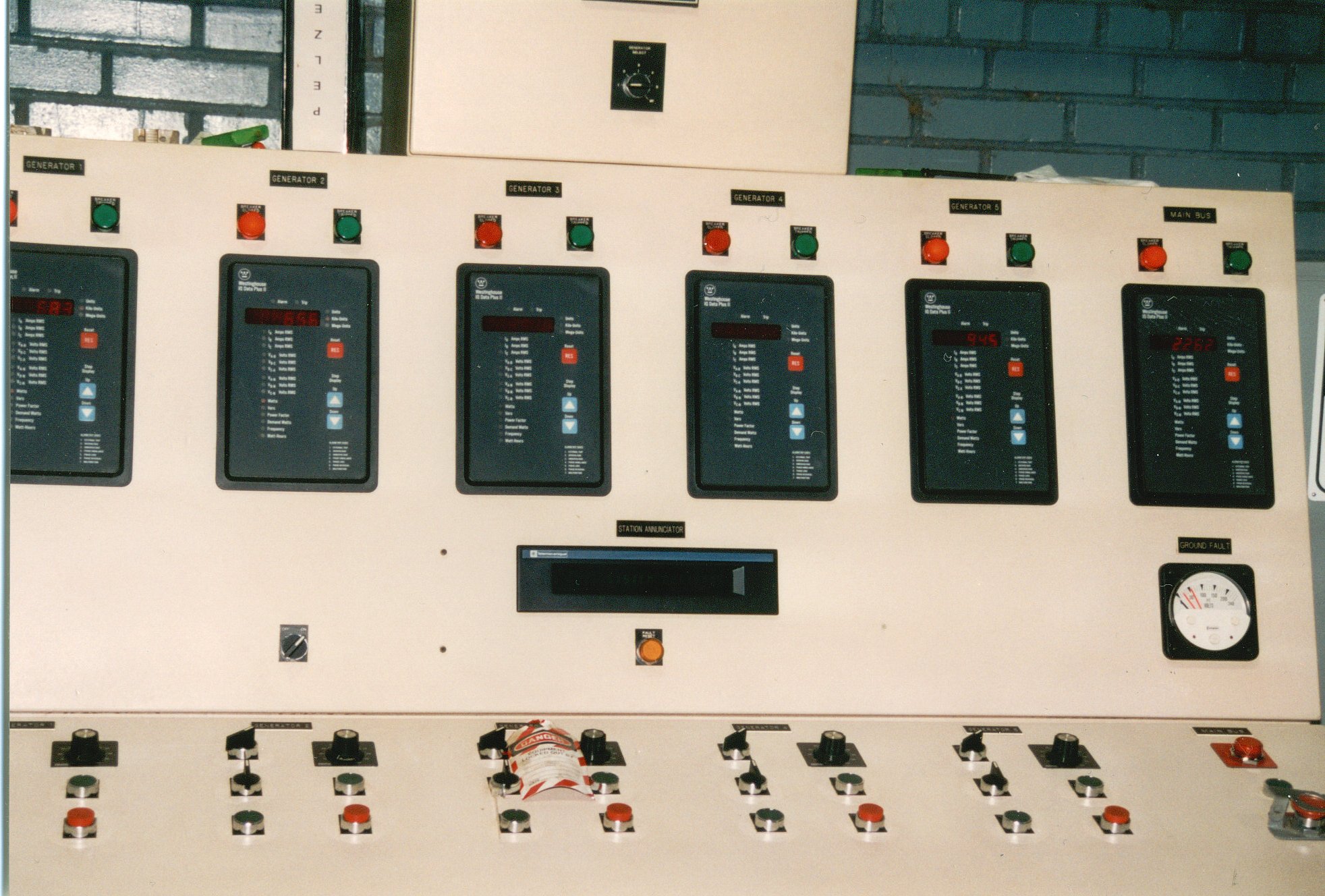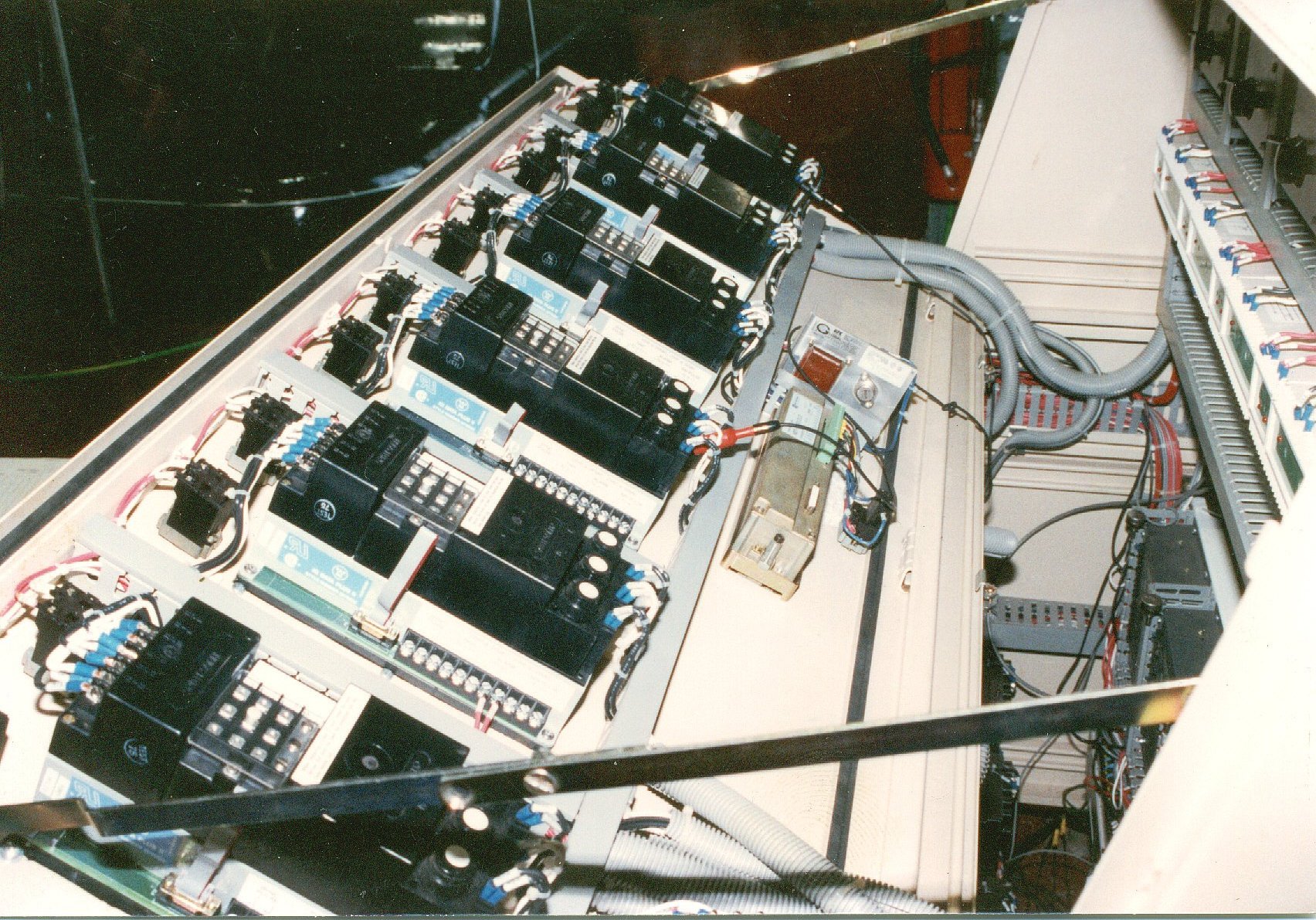 \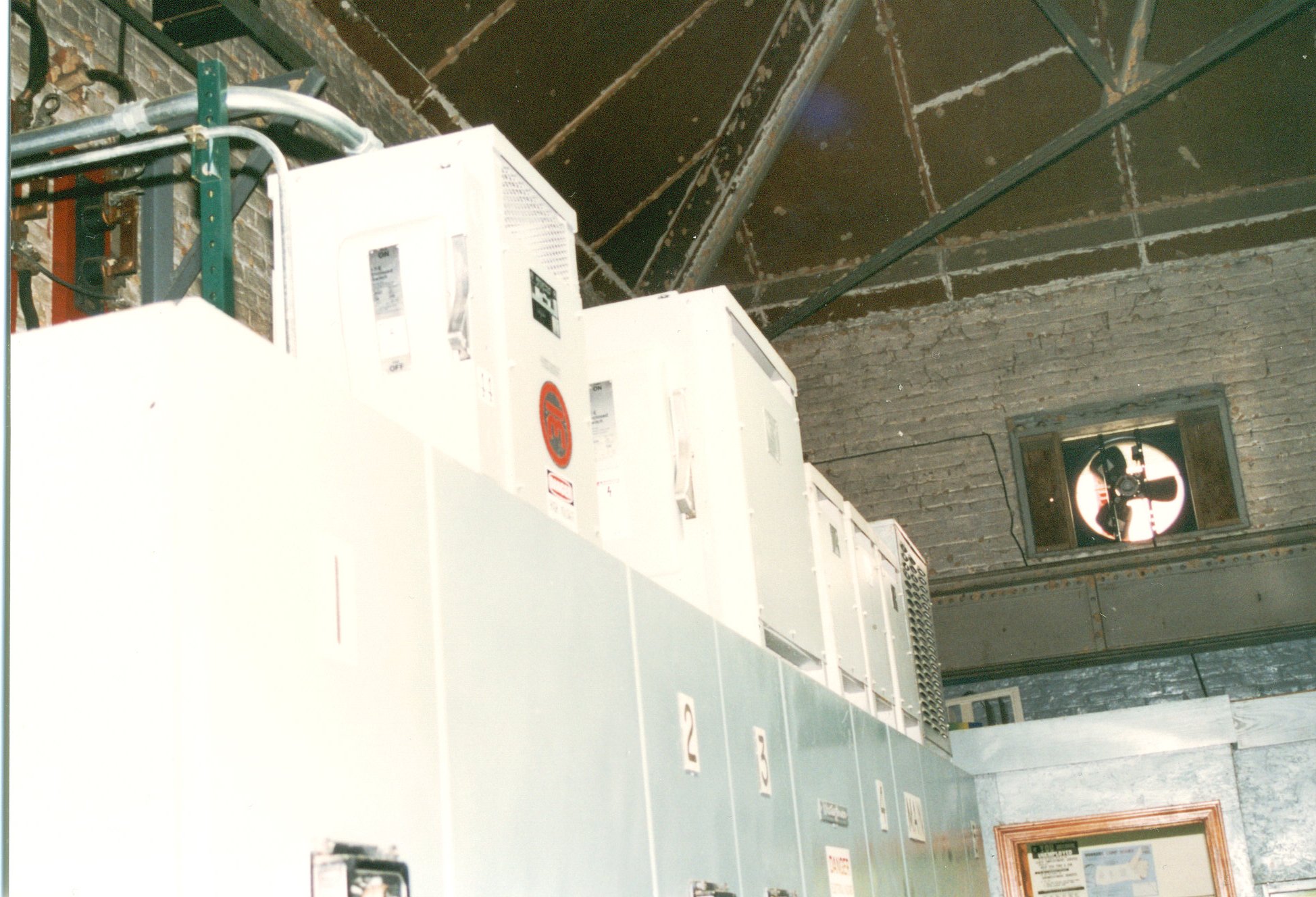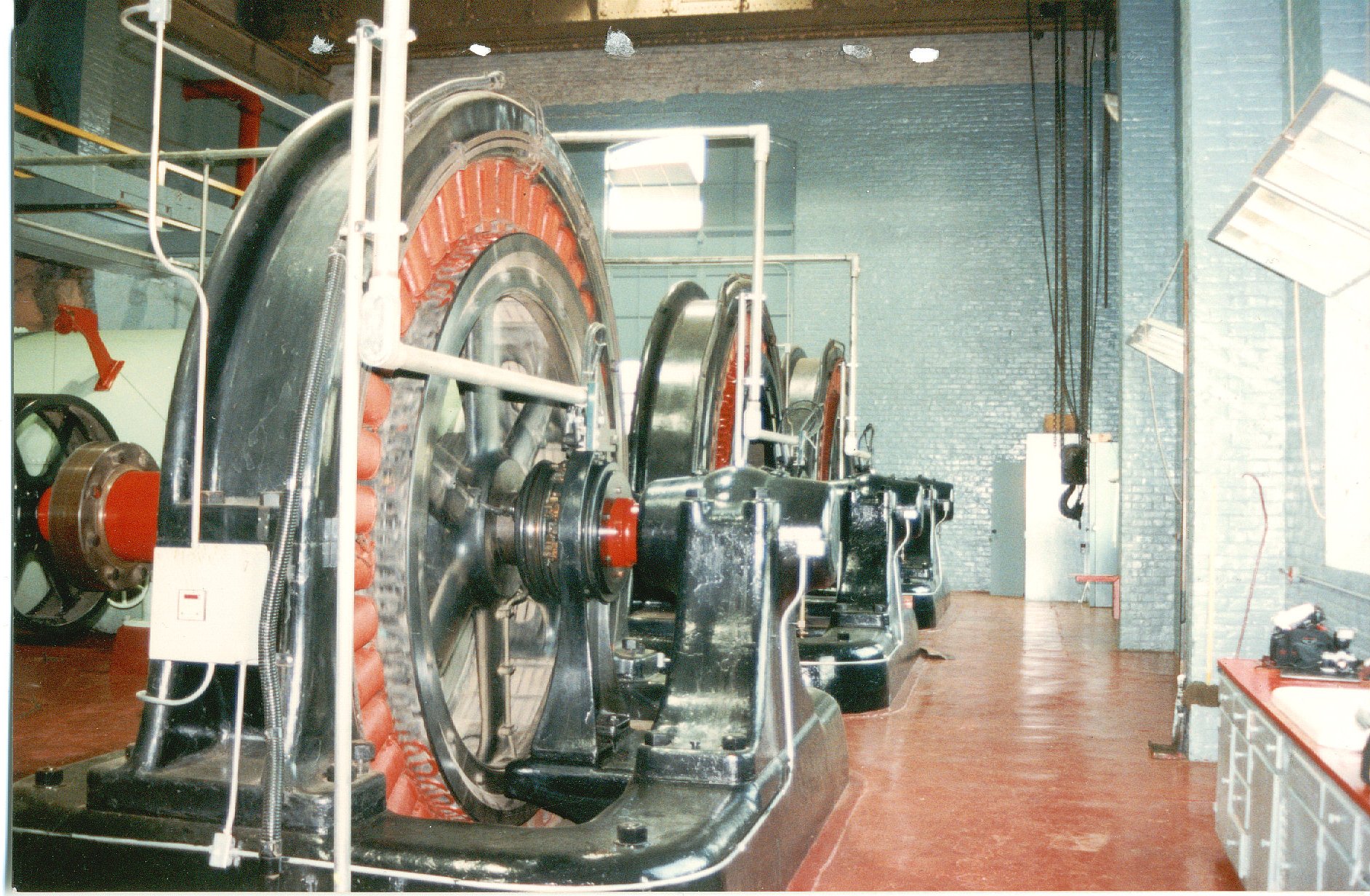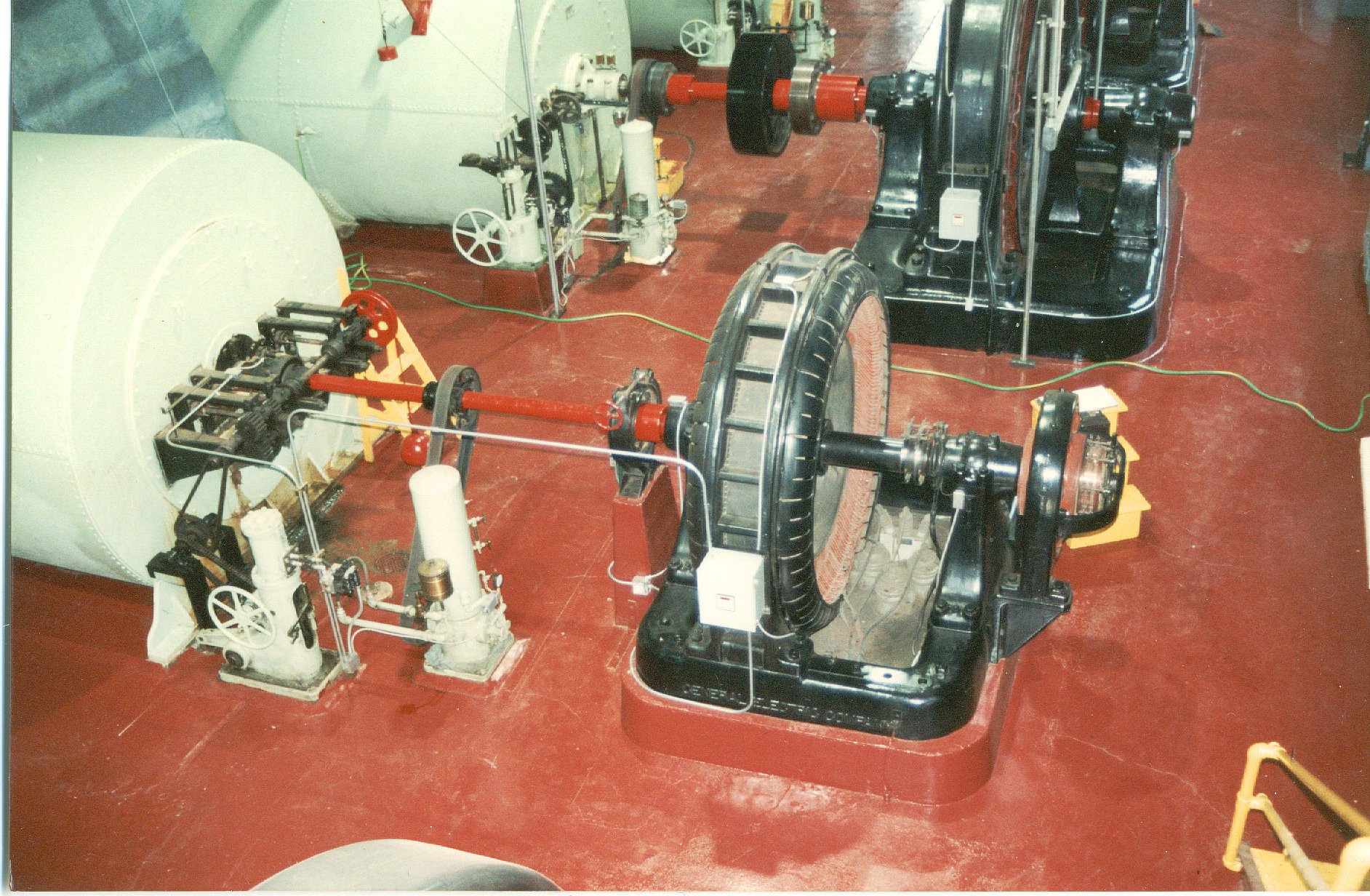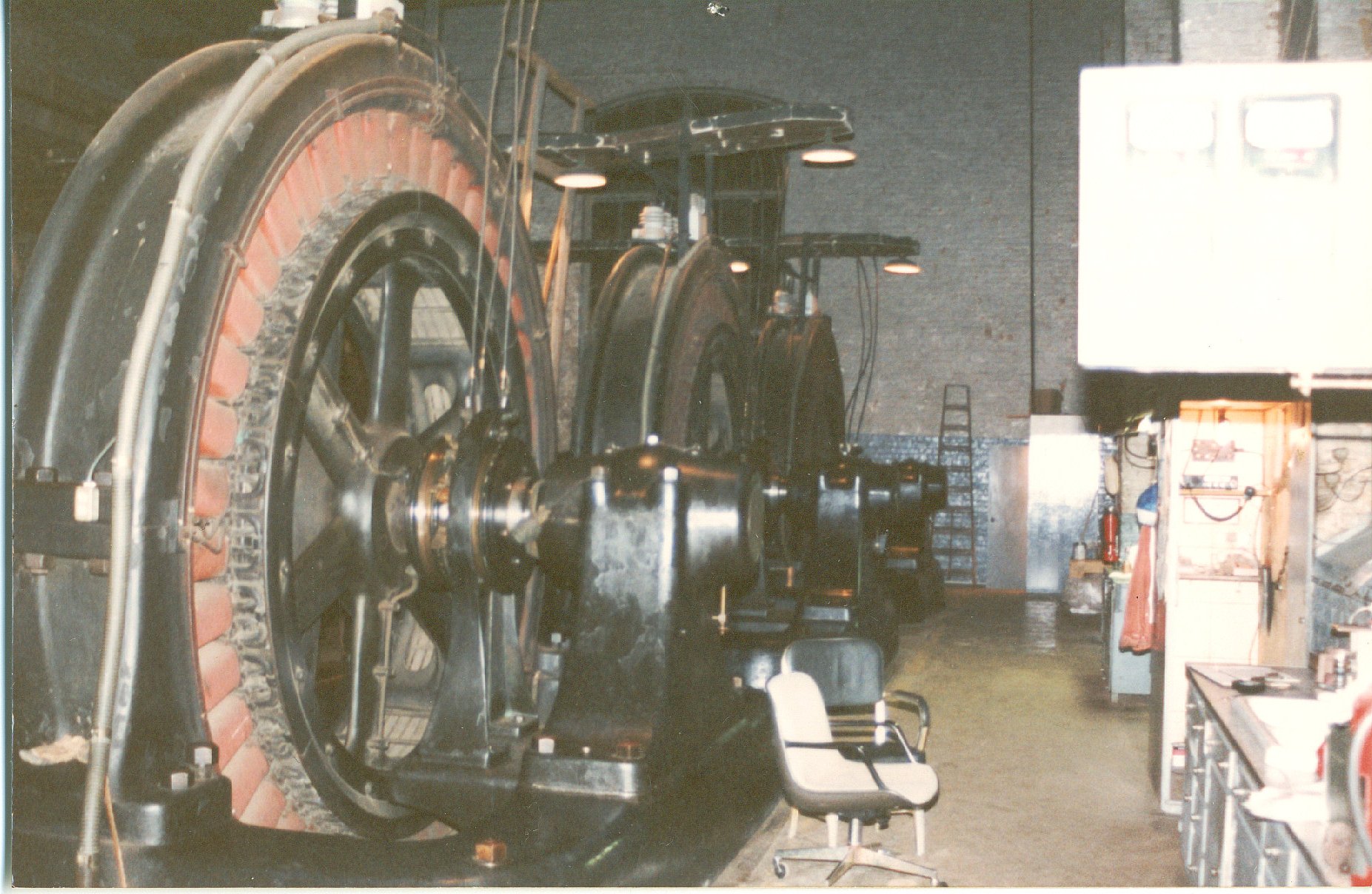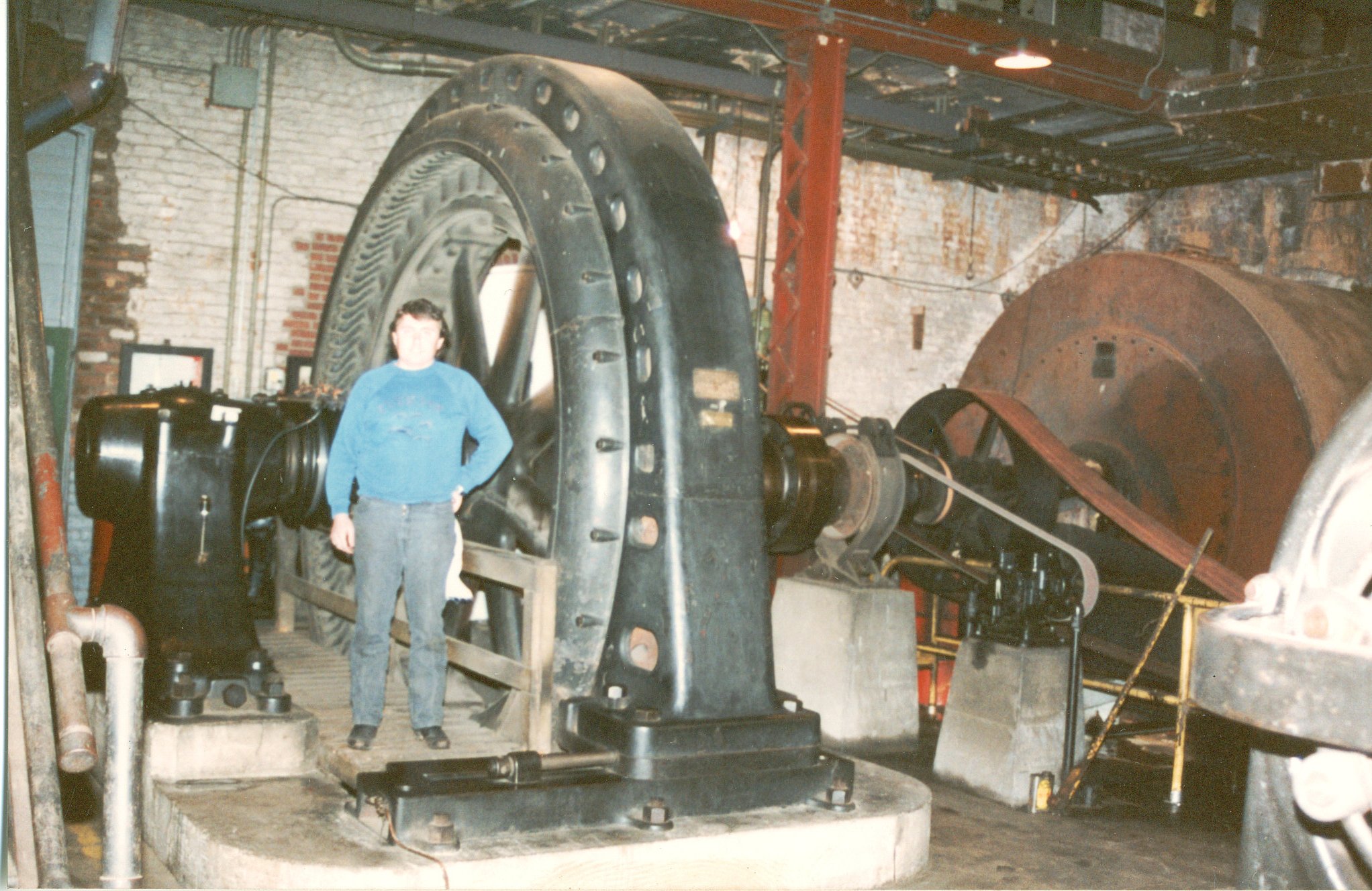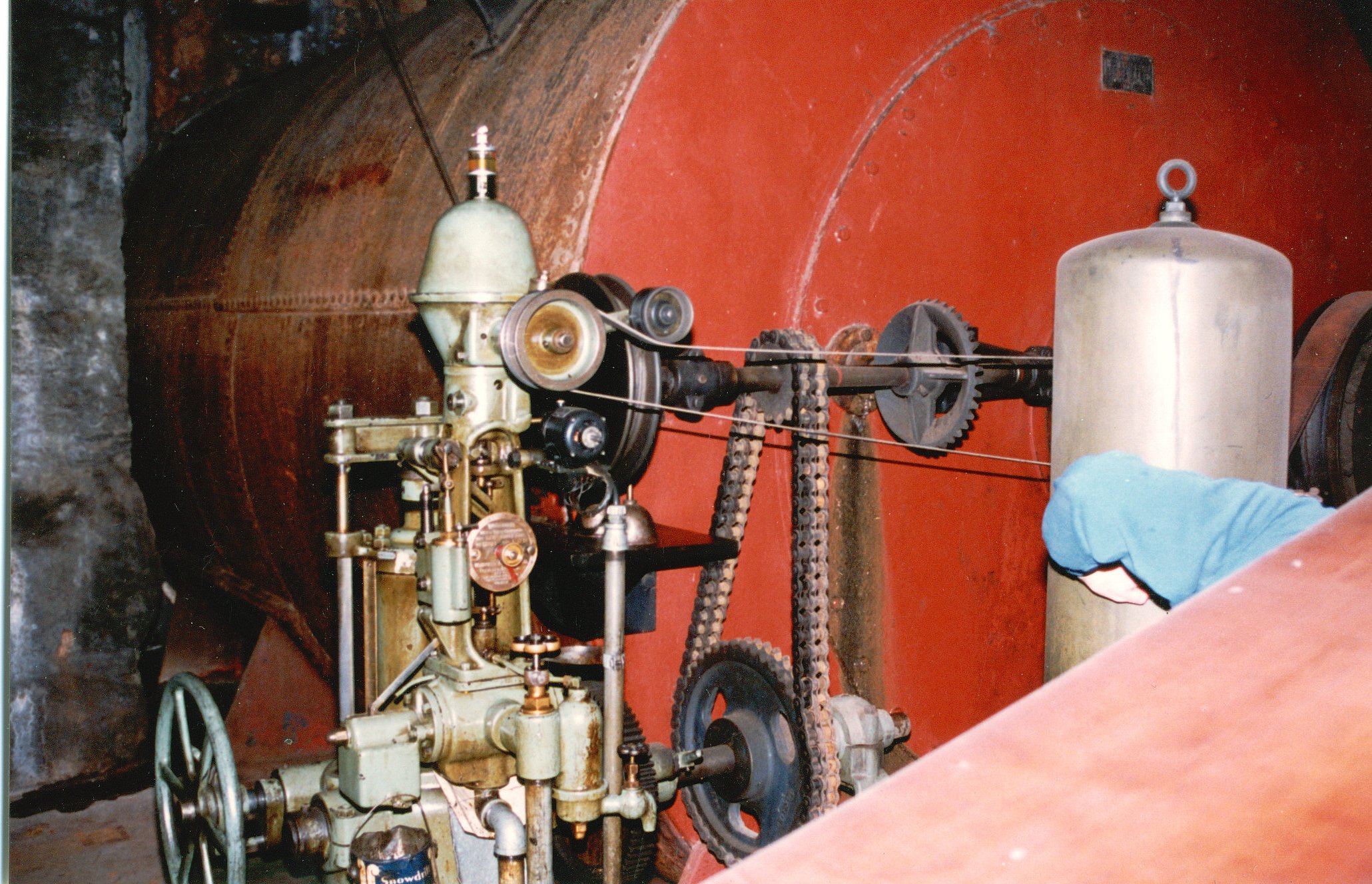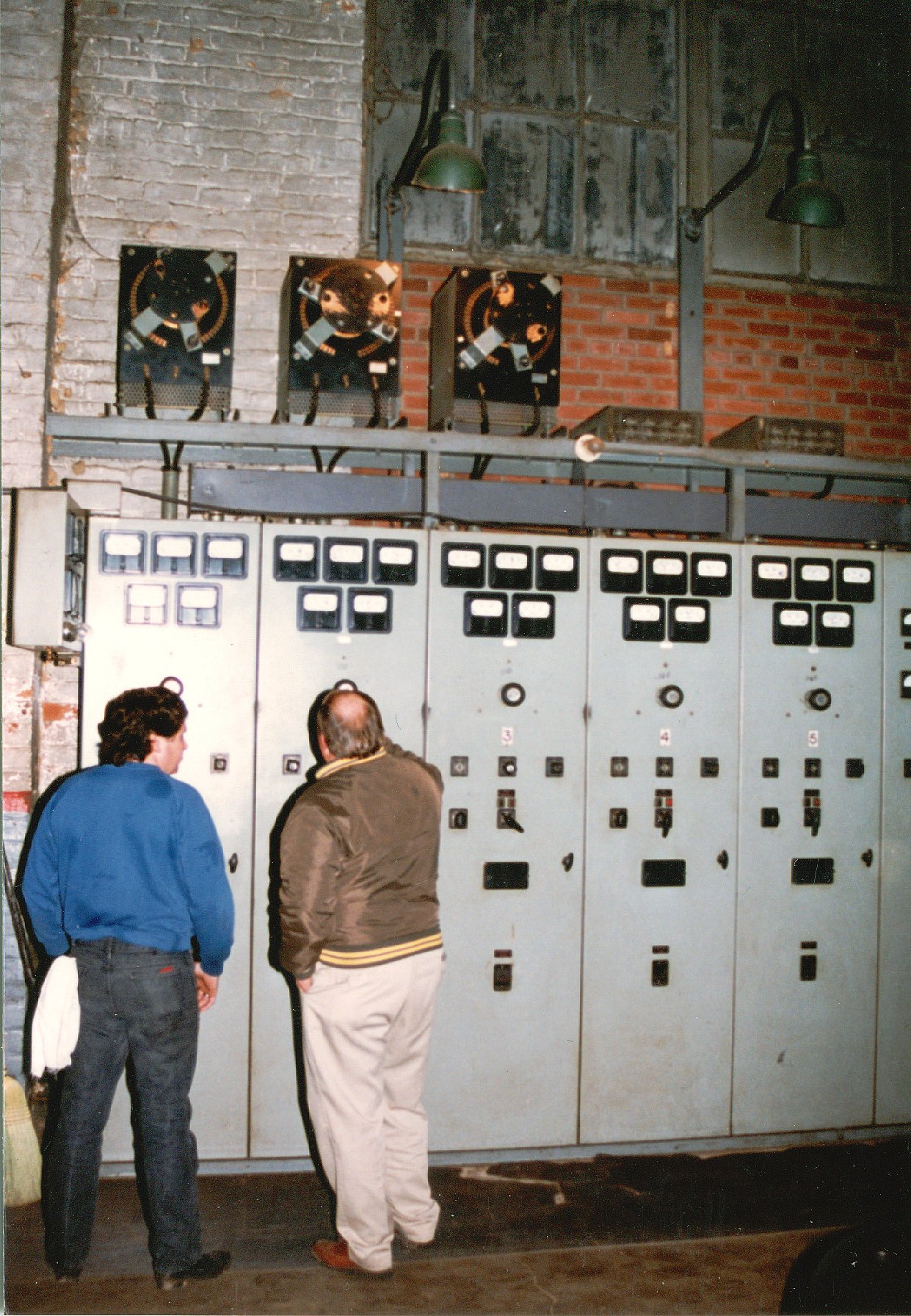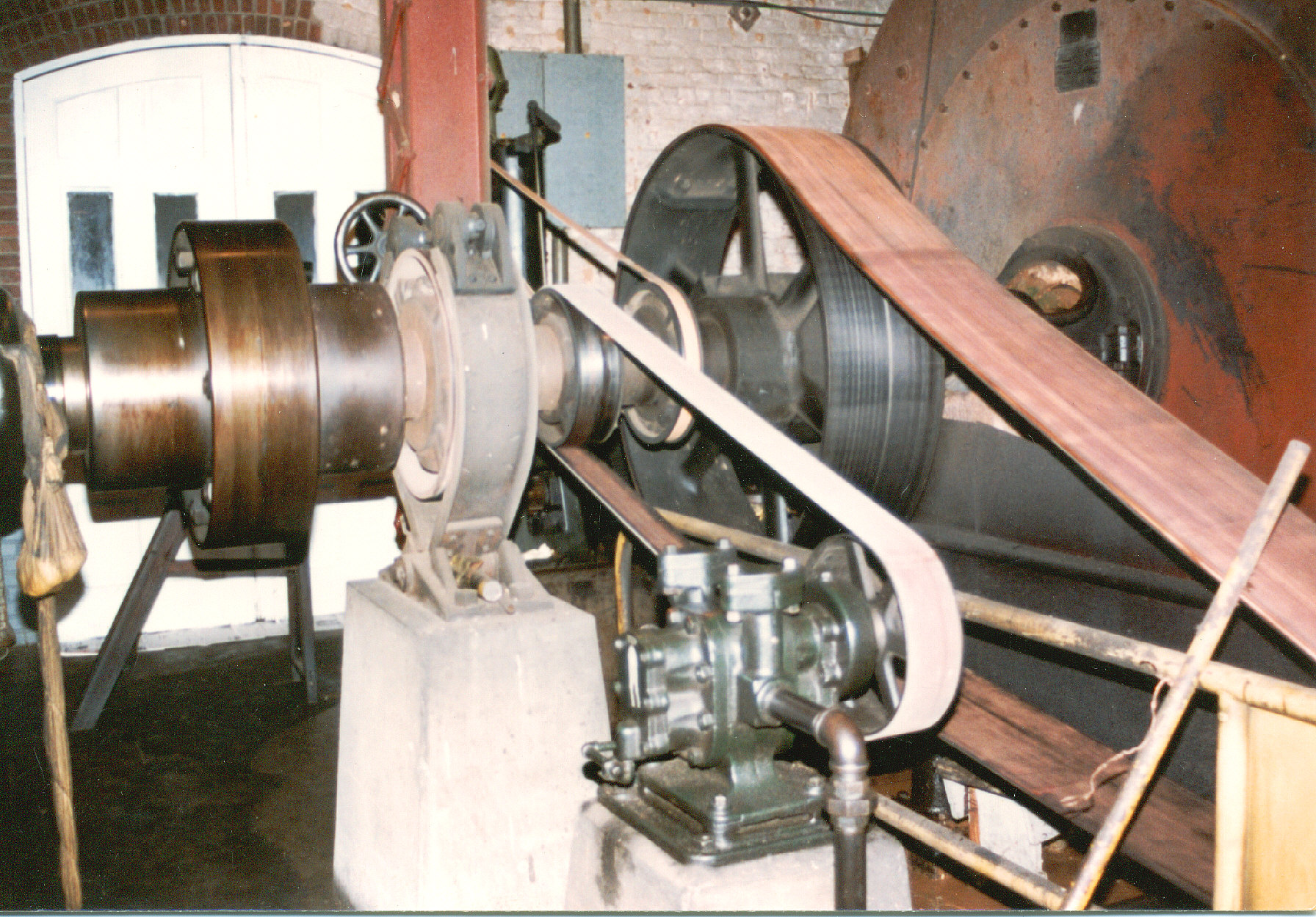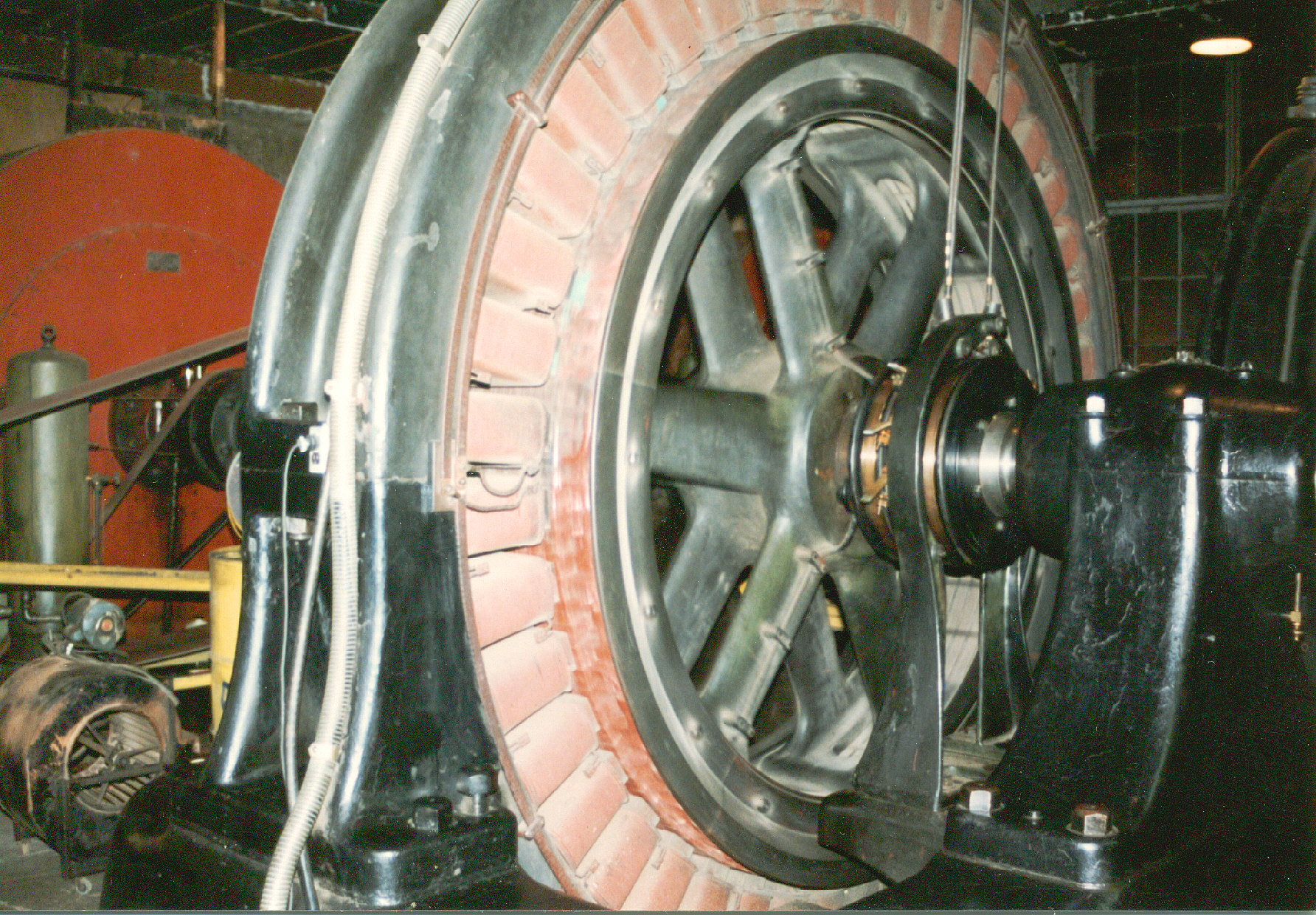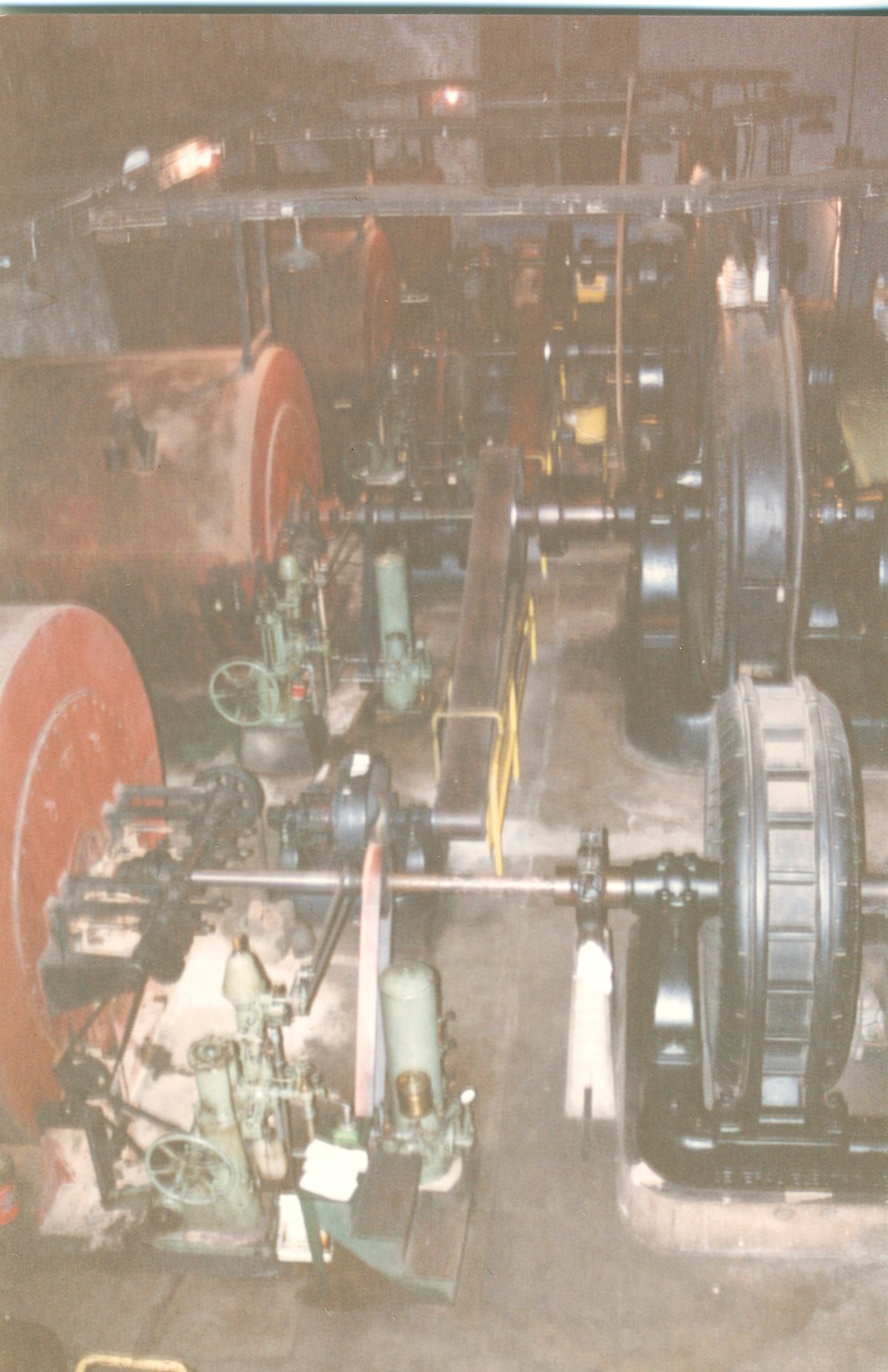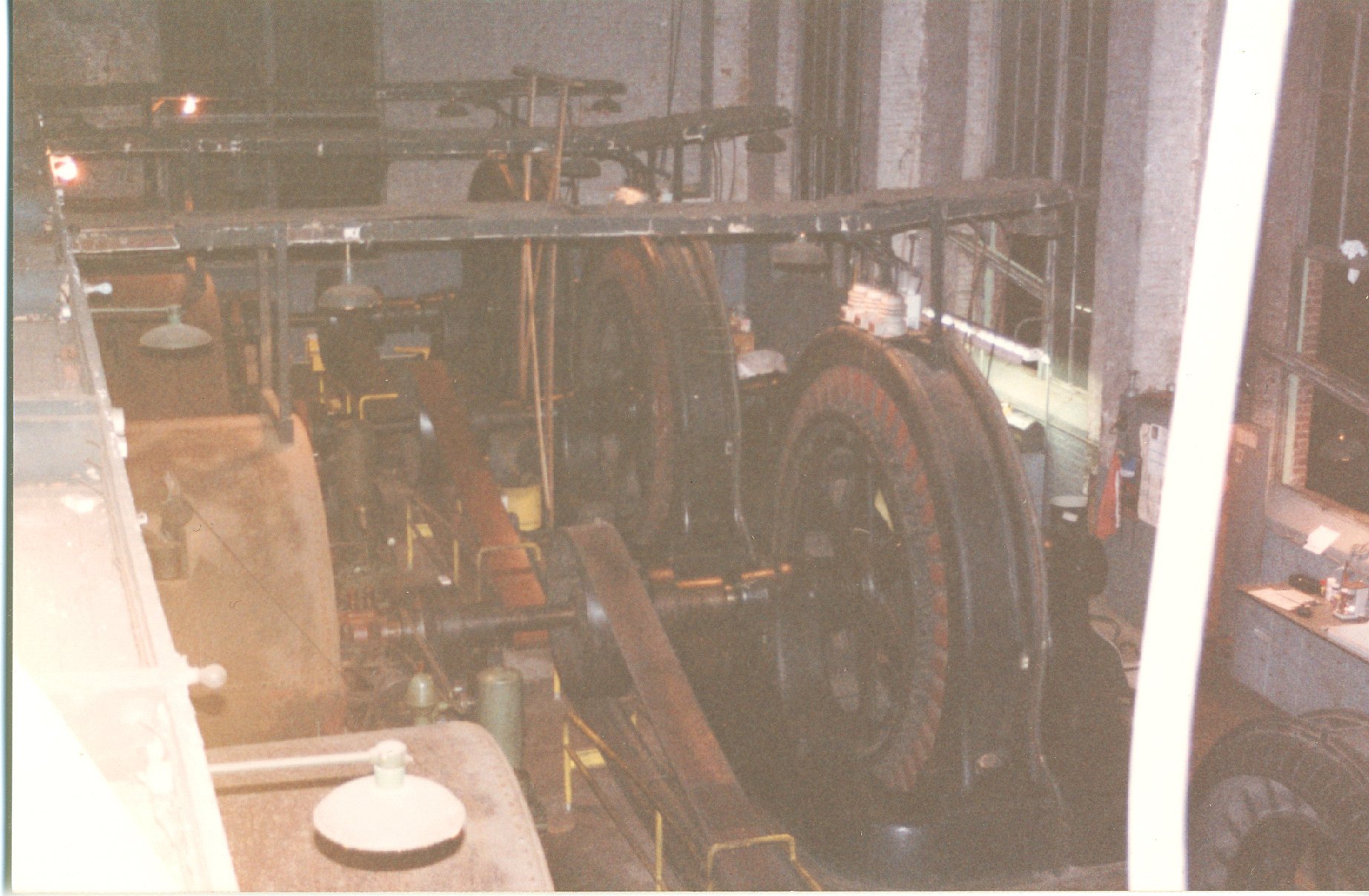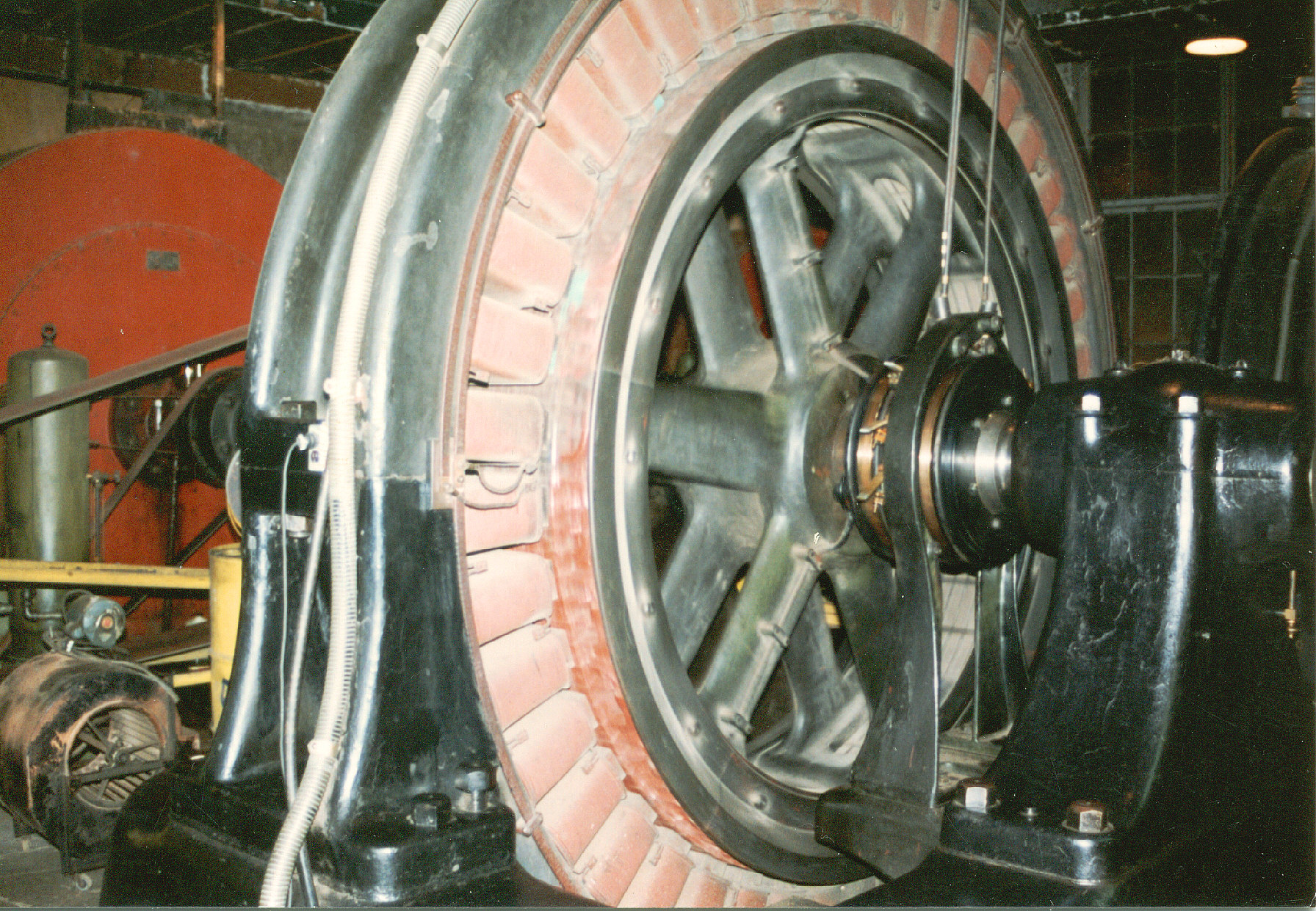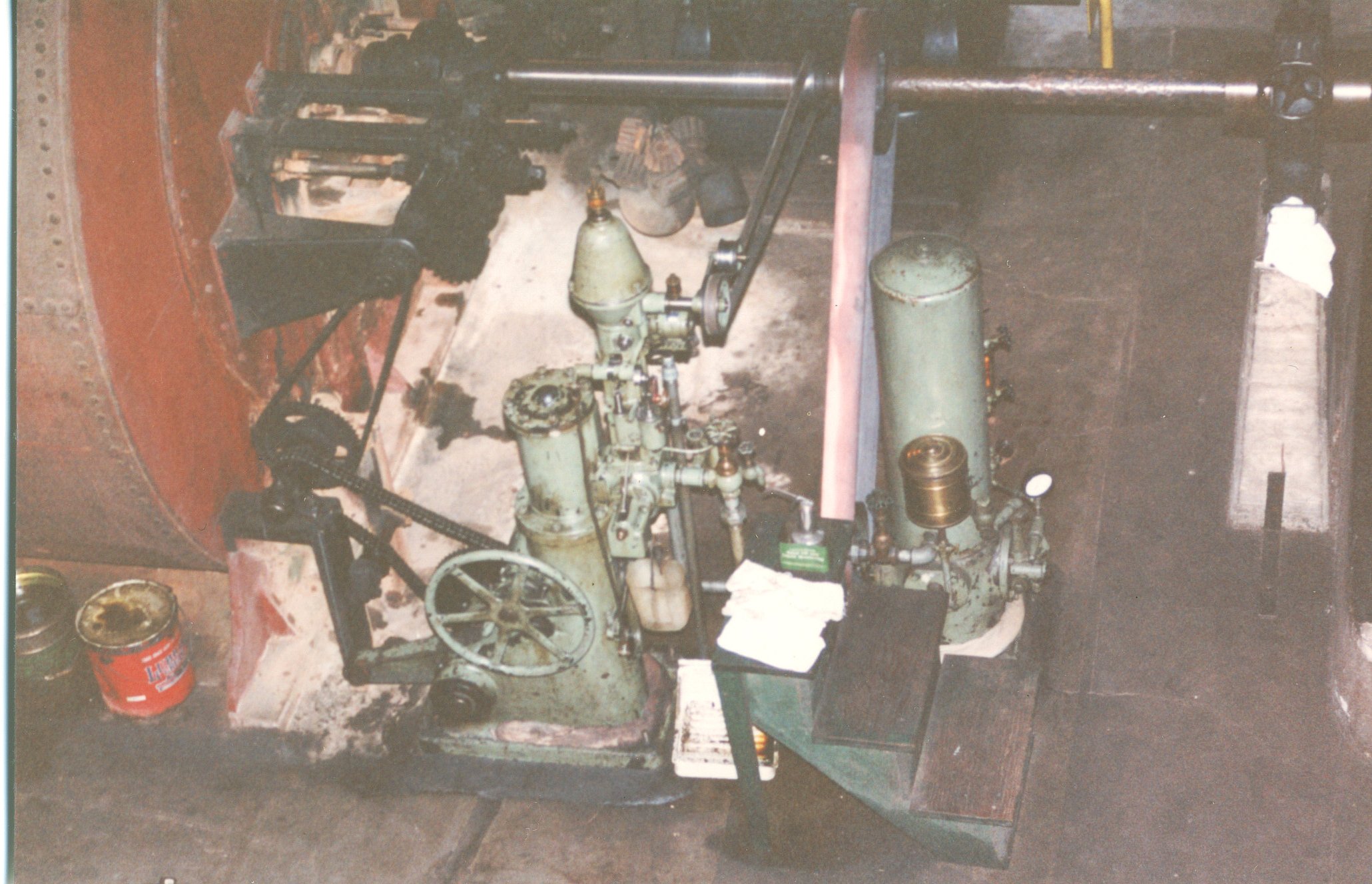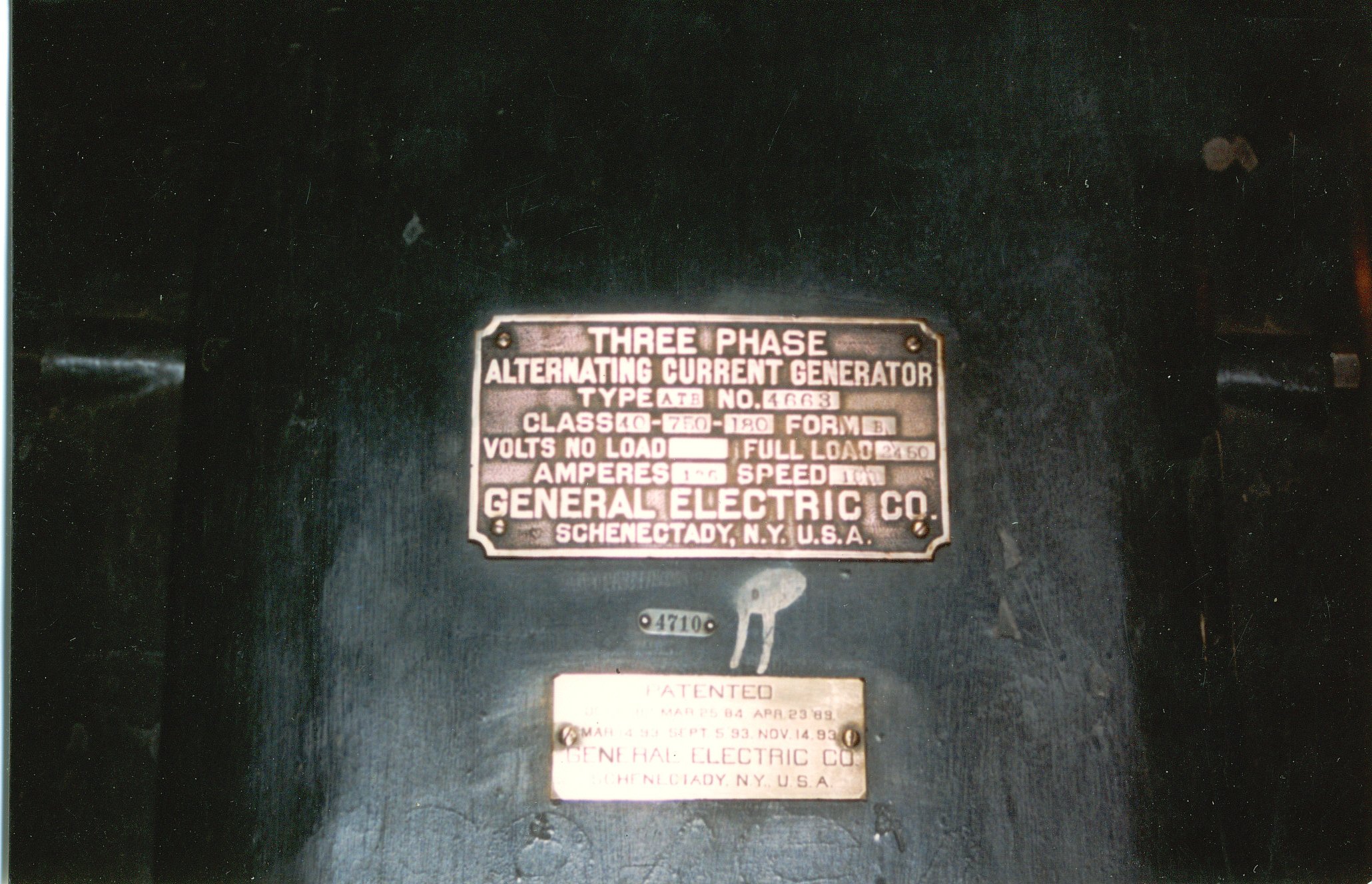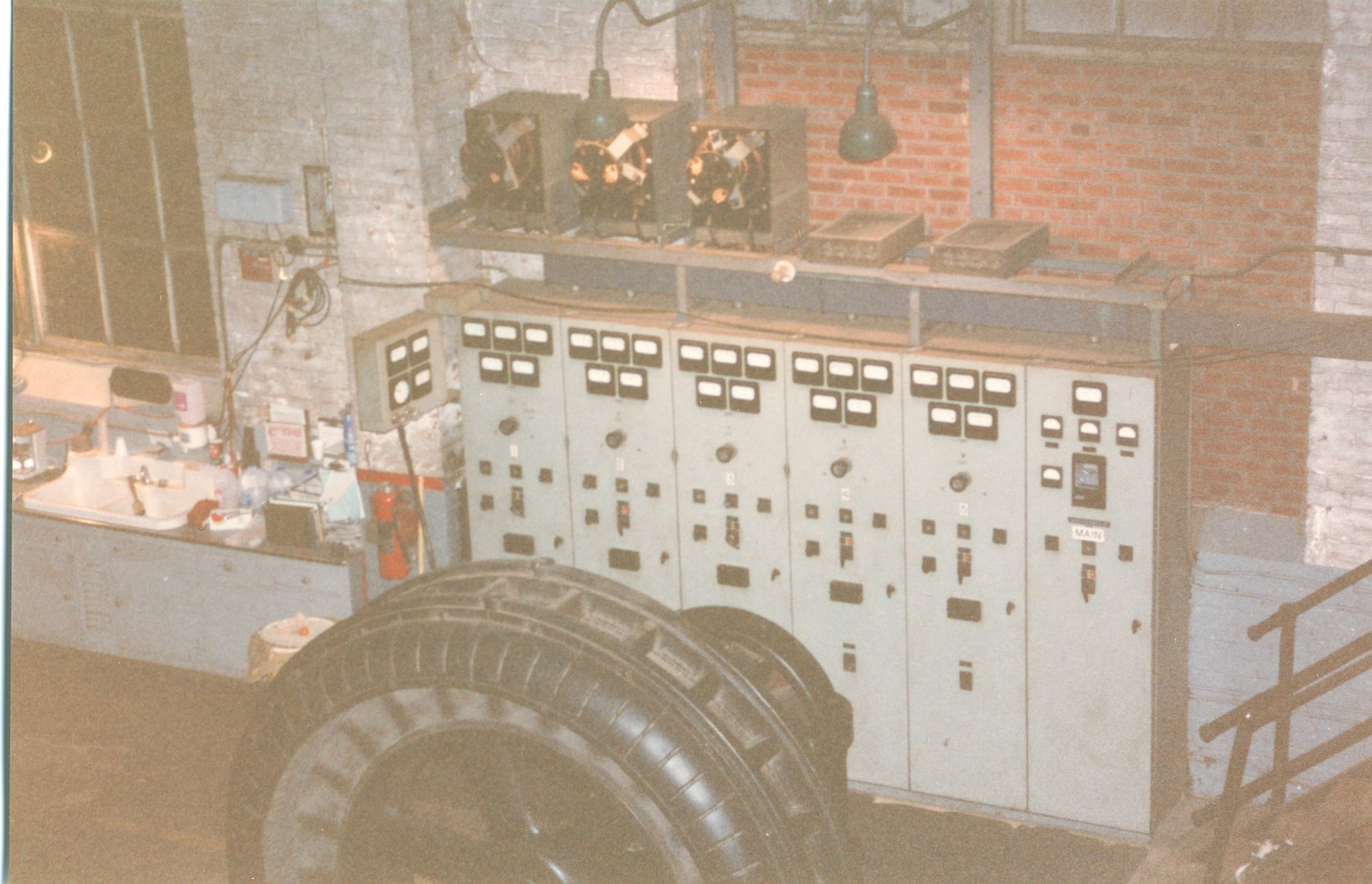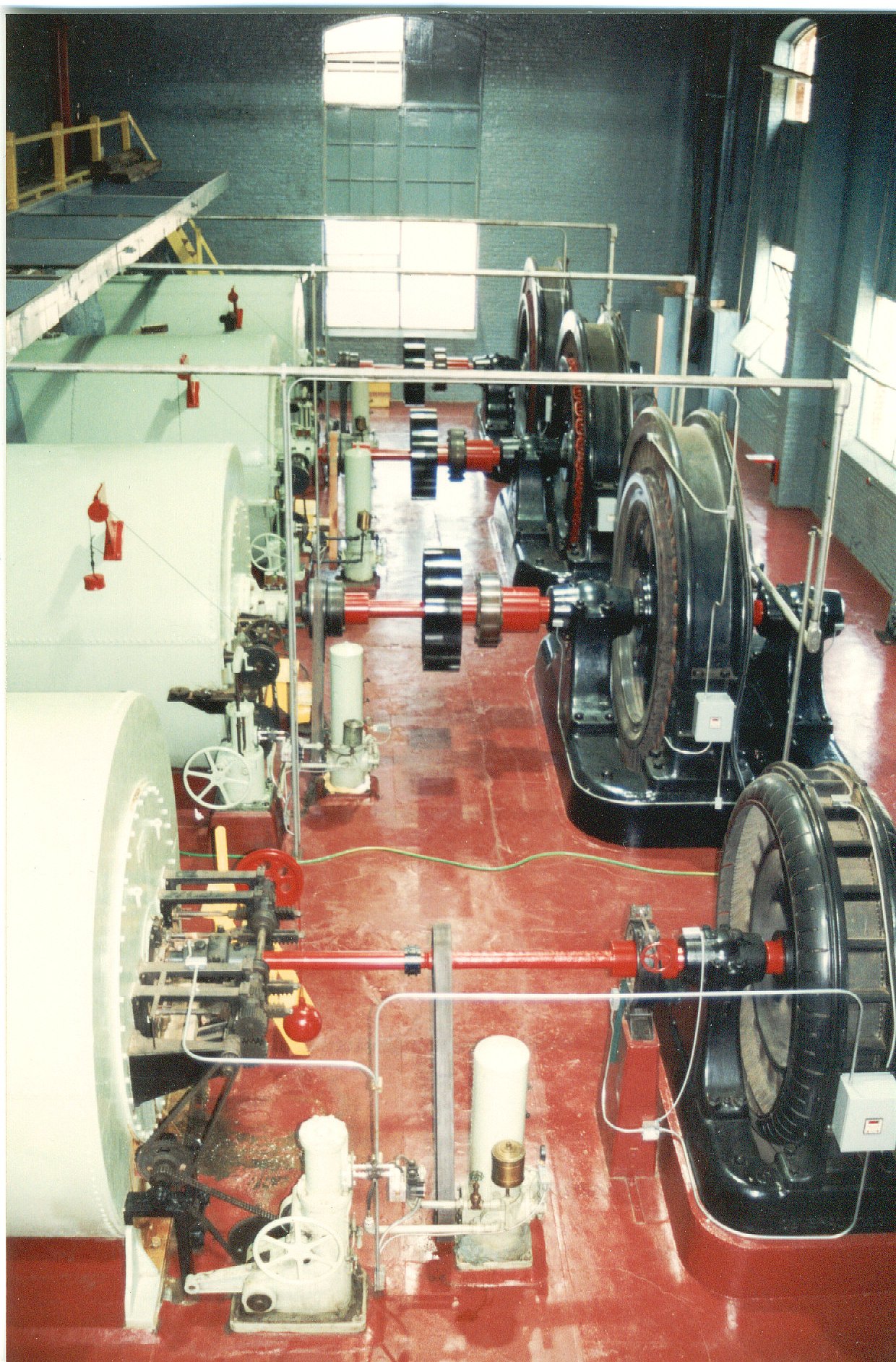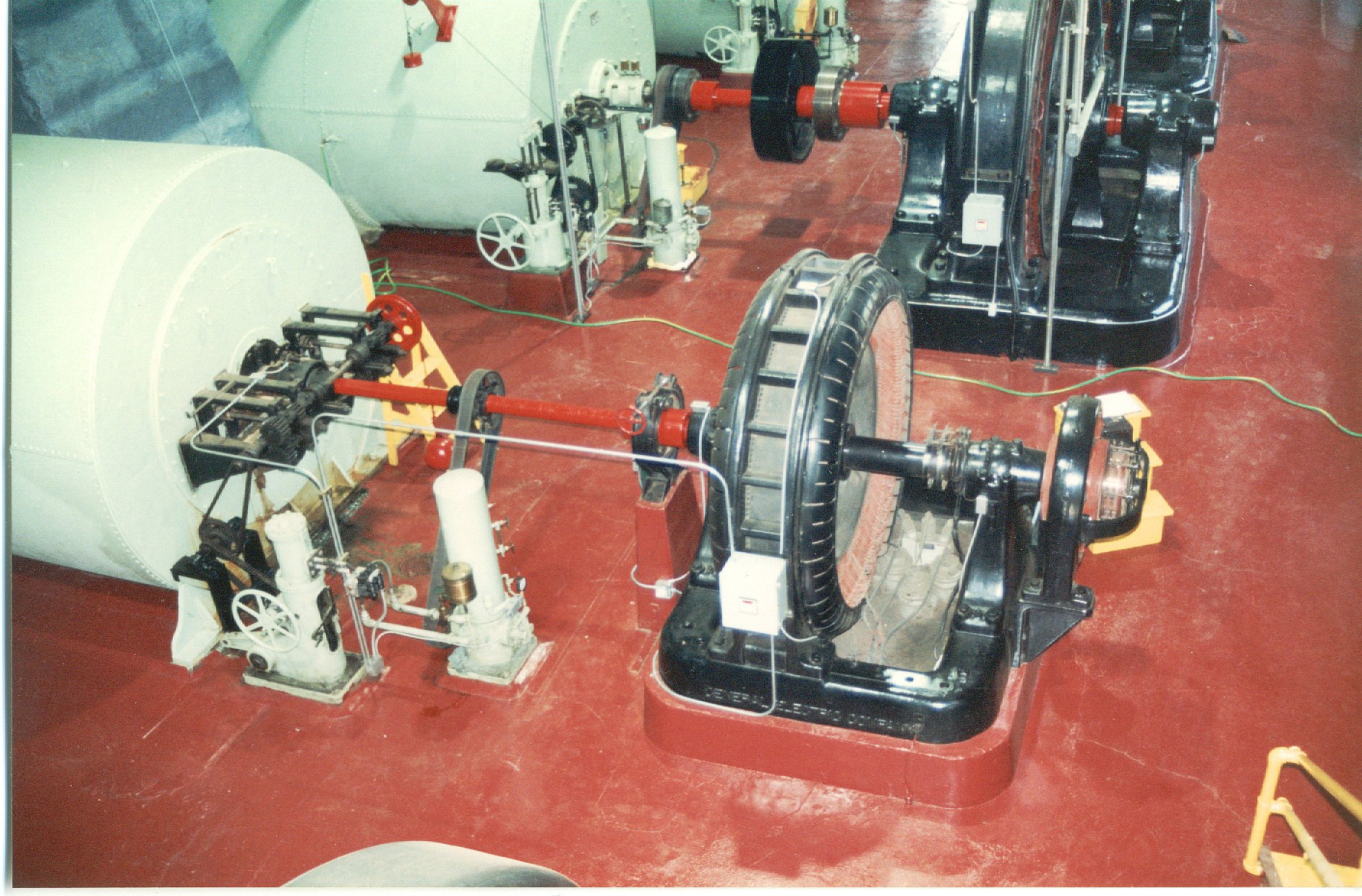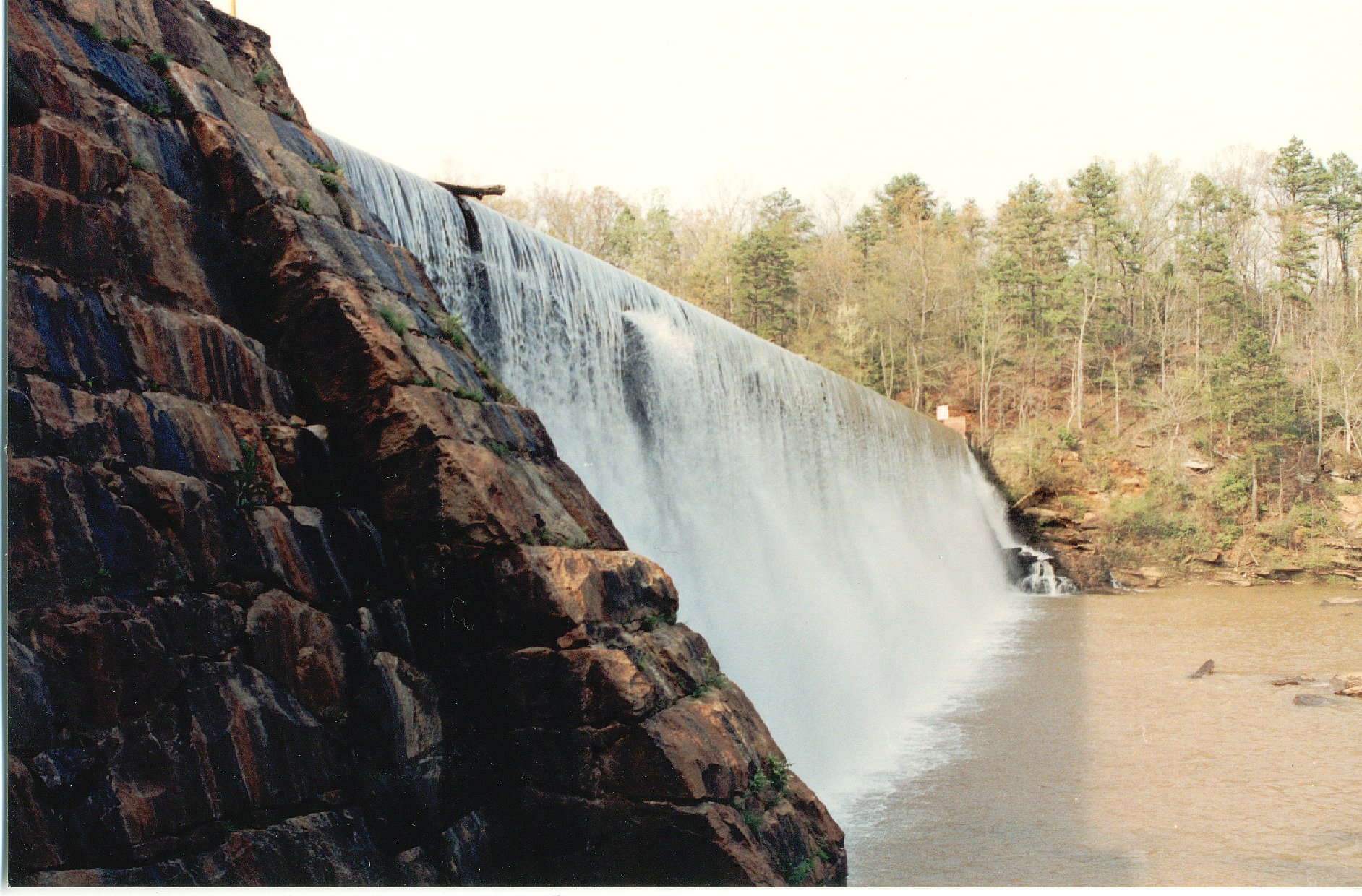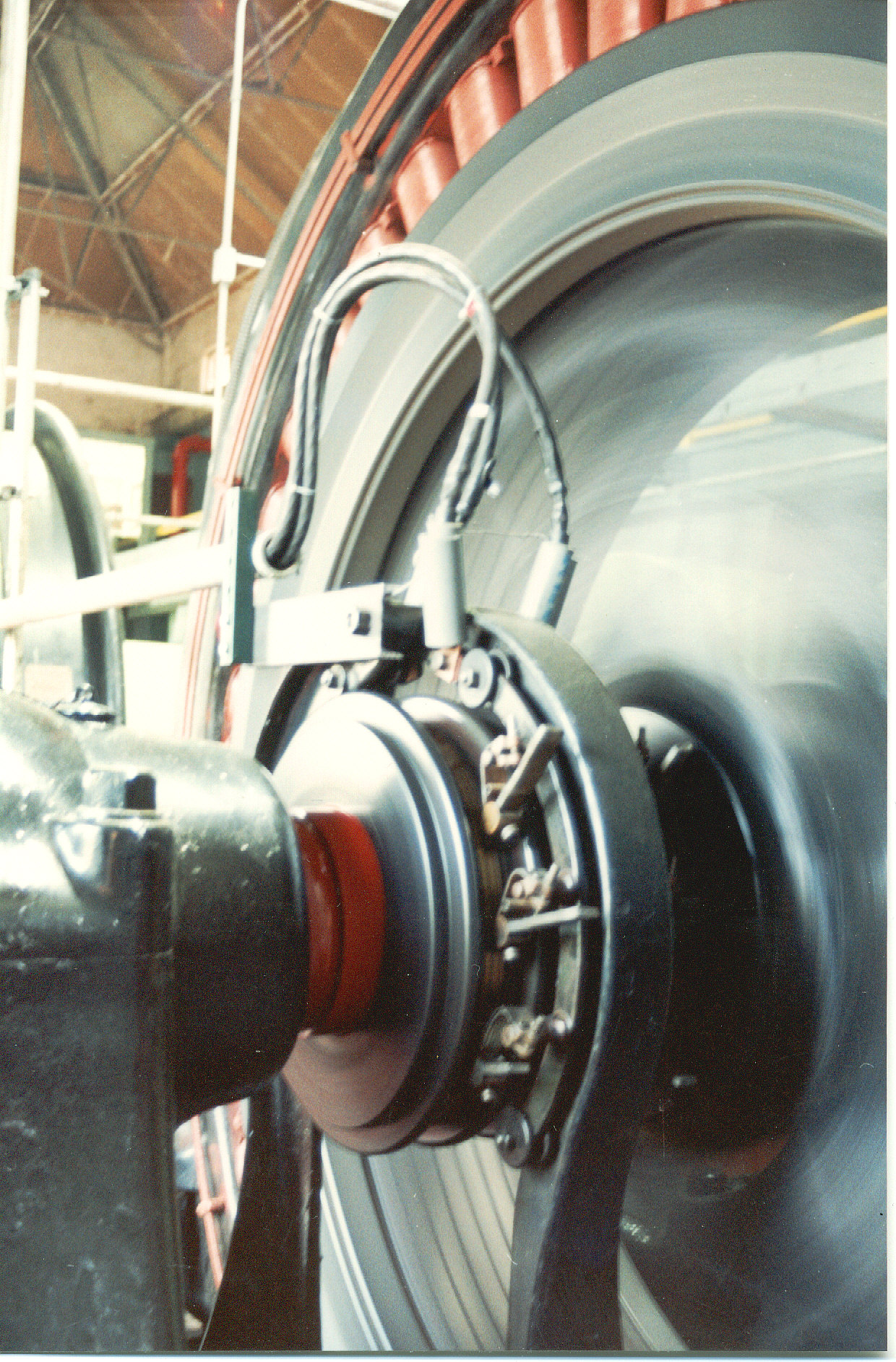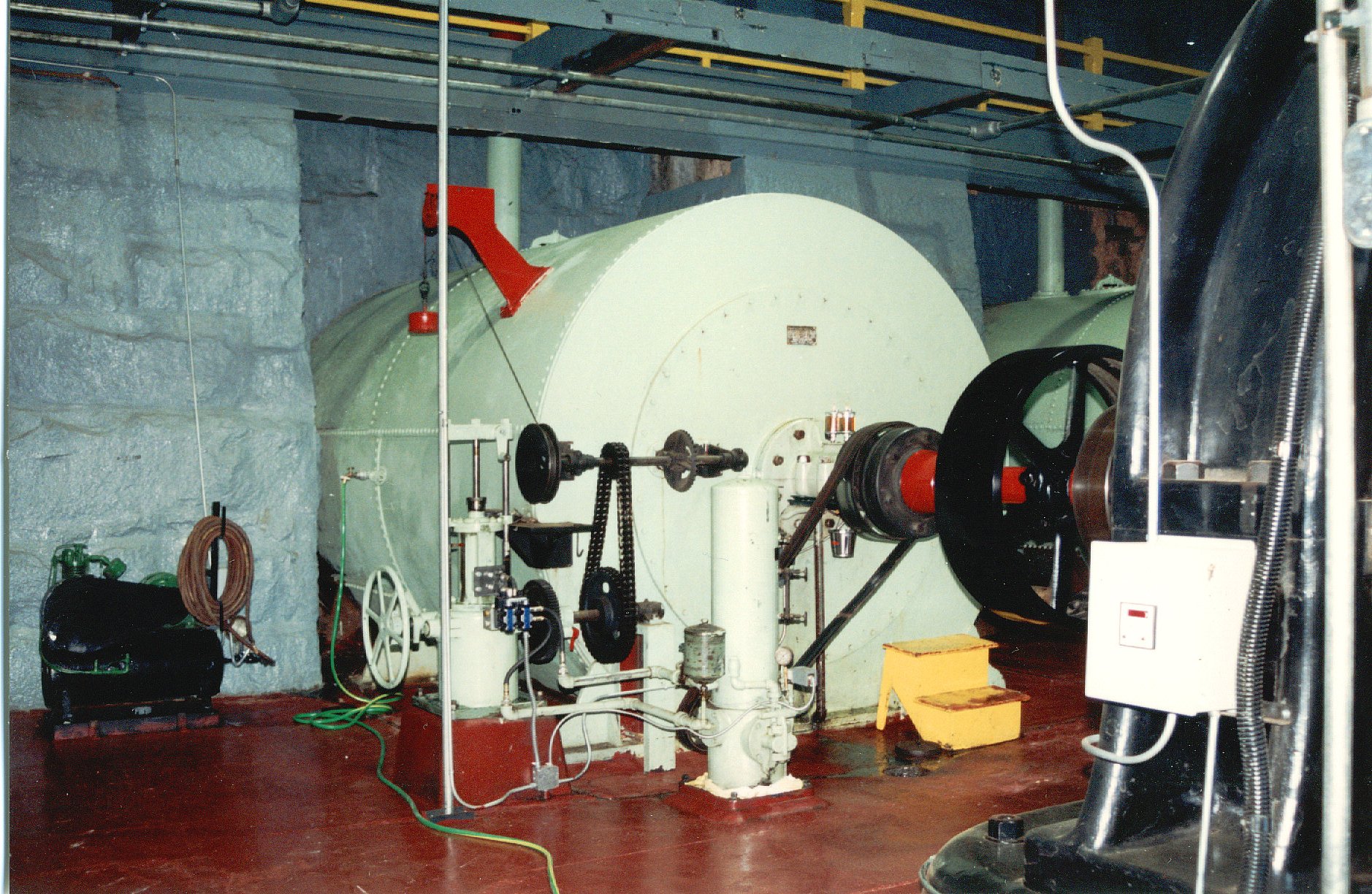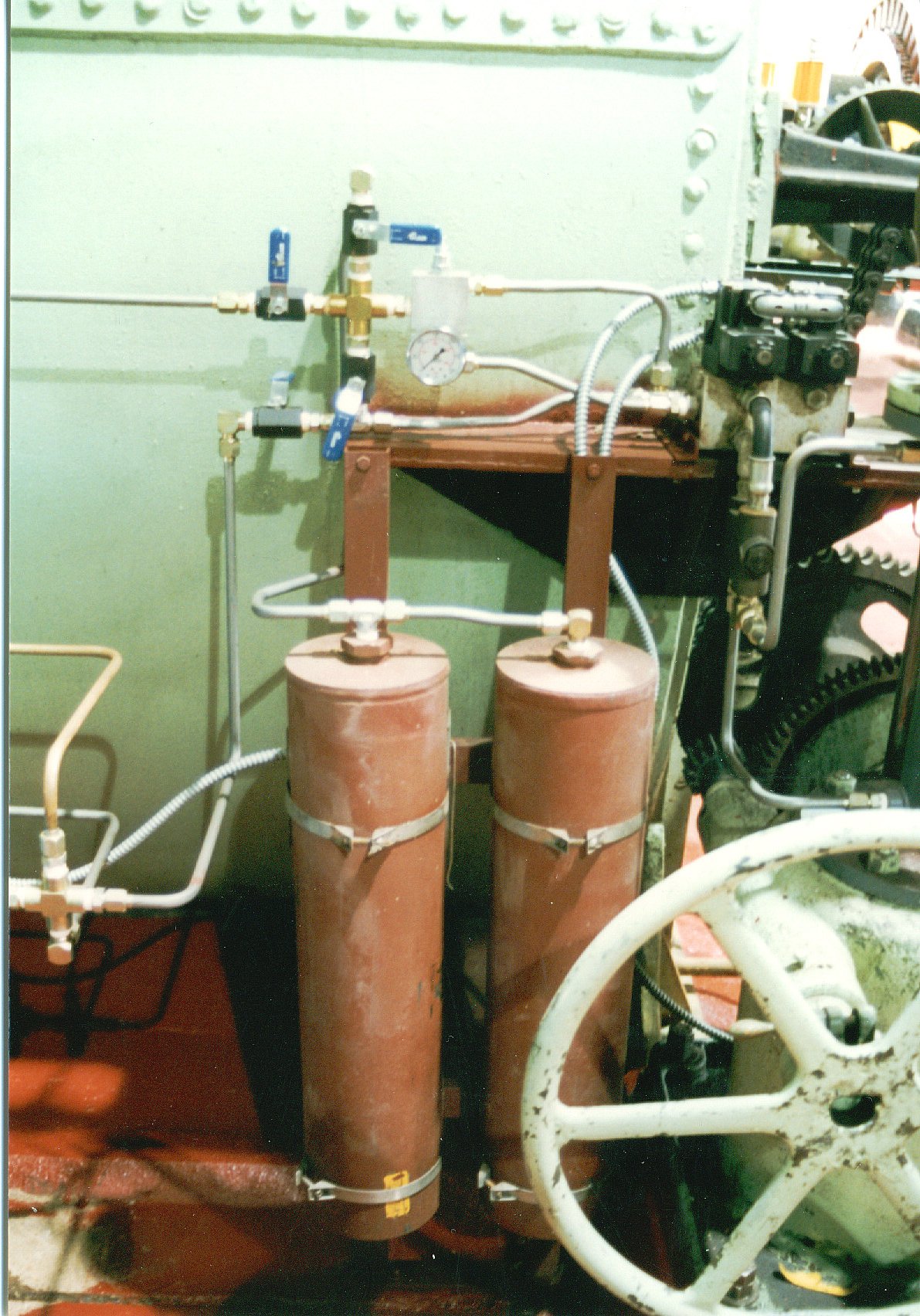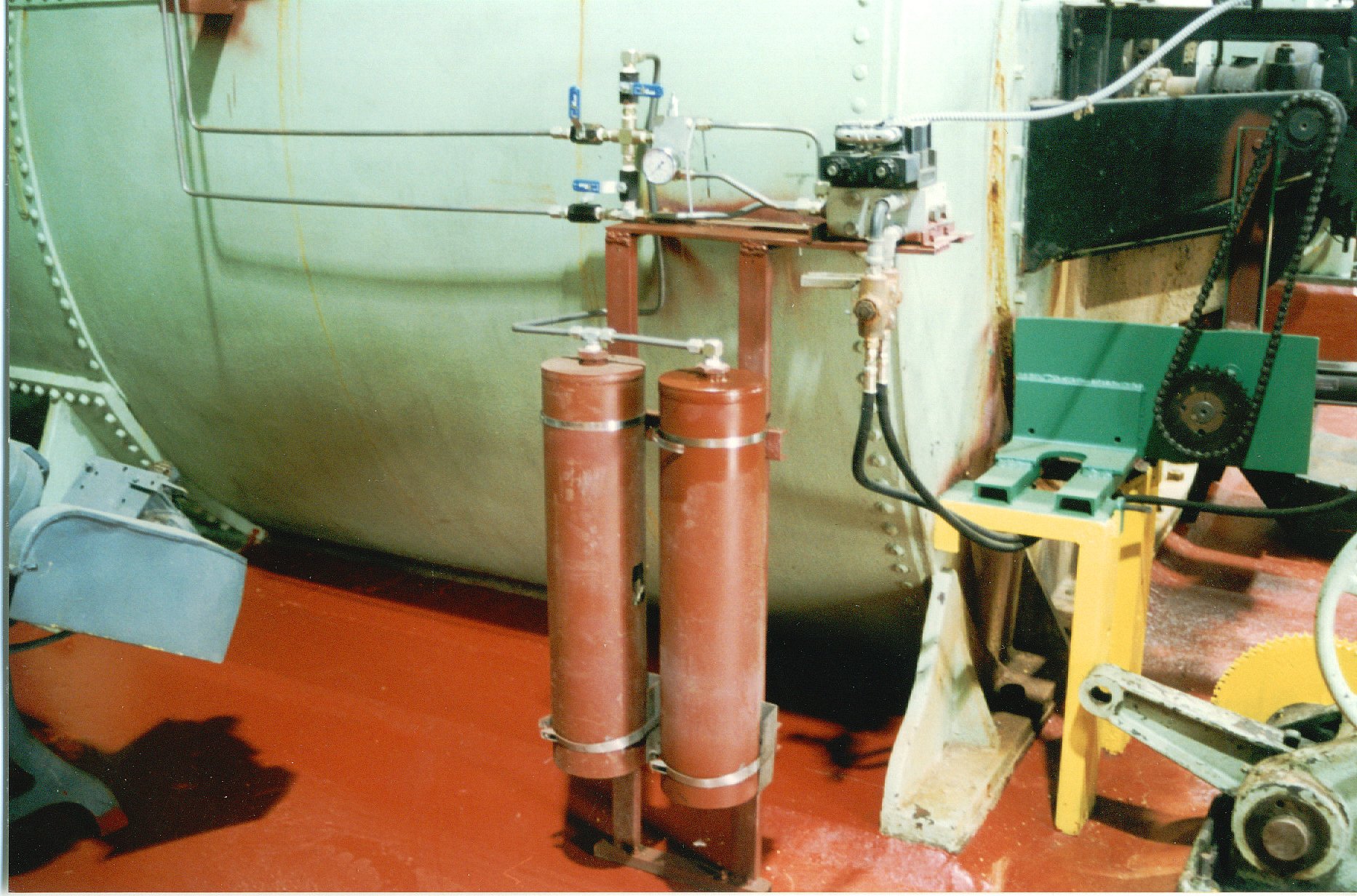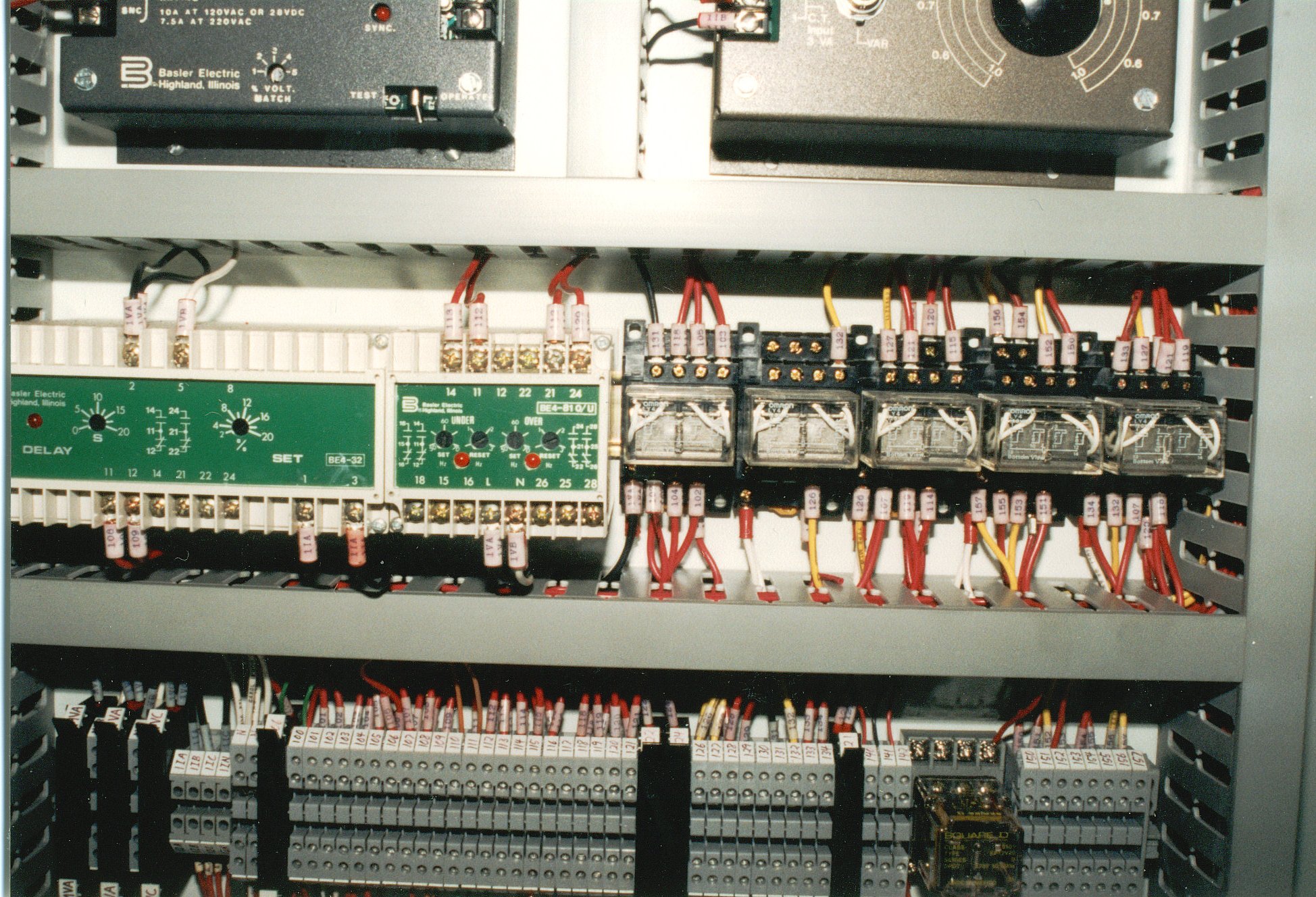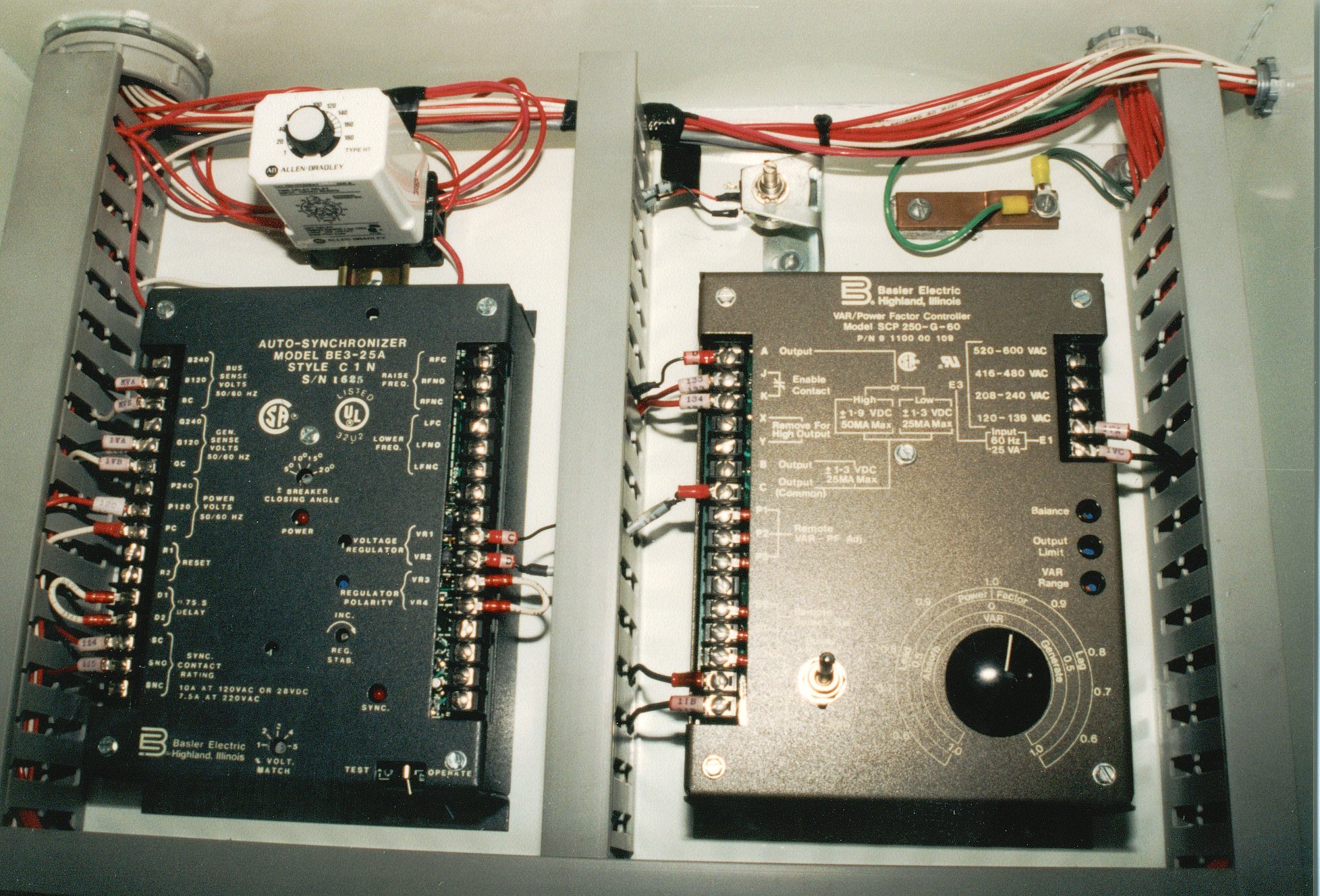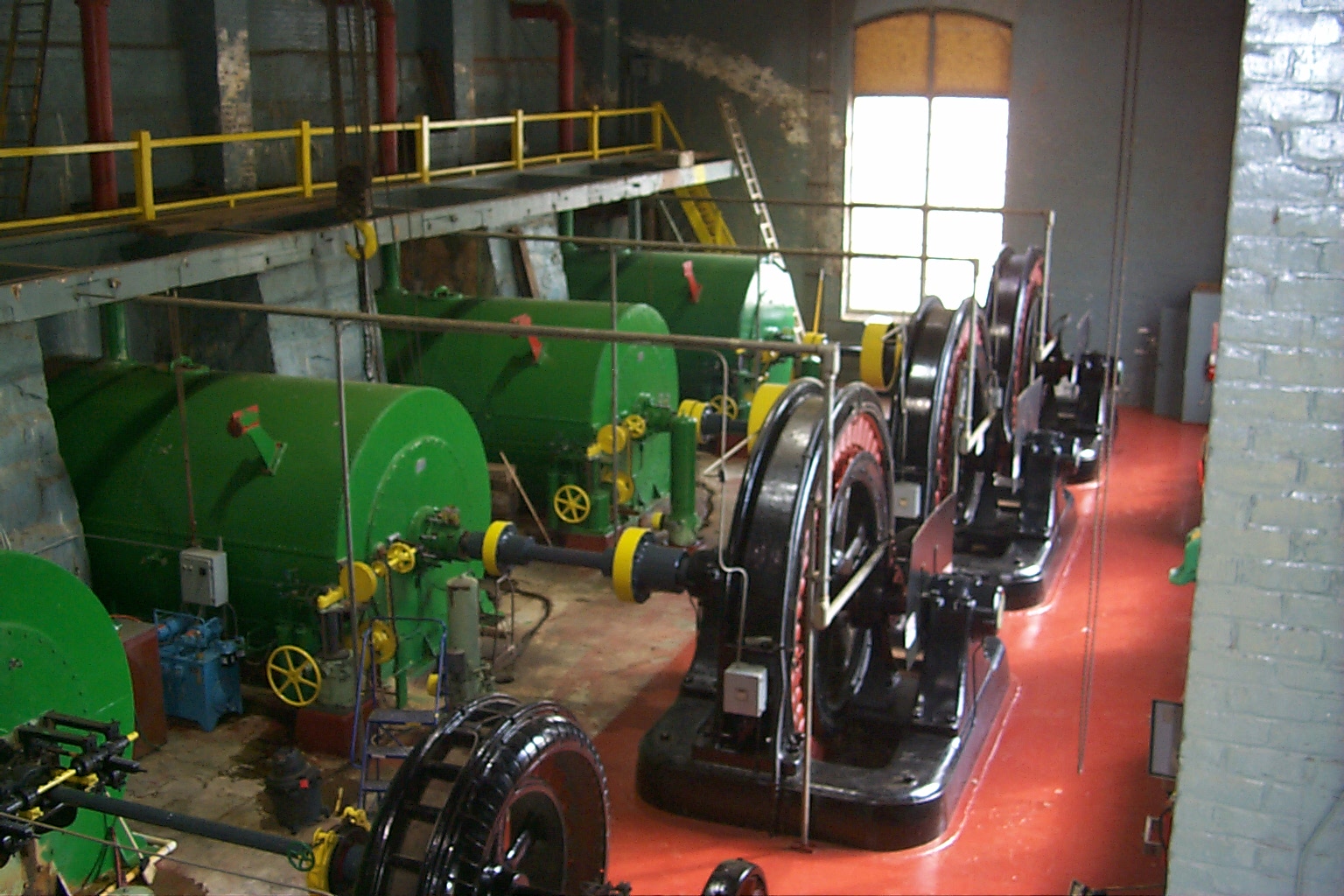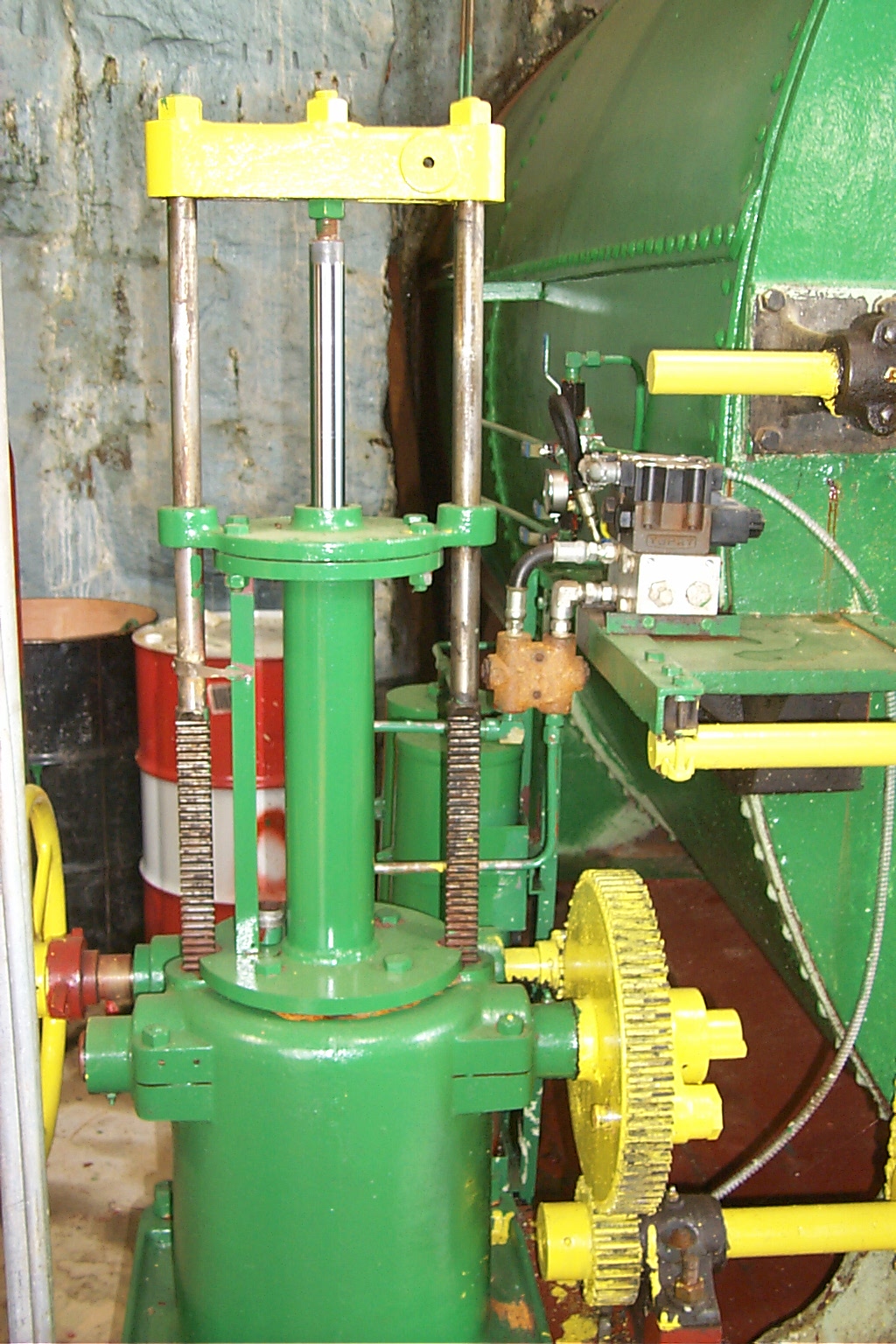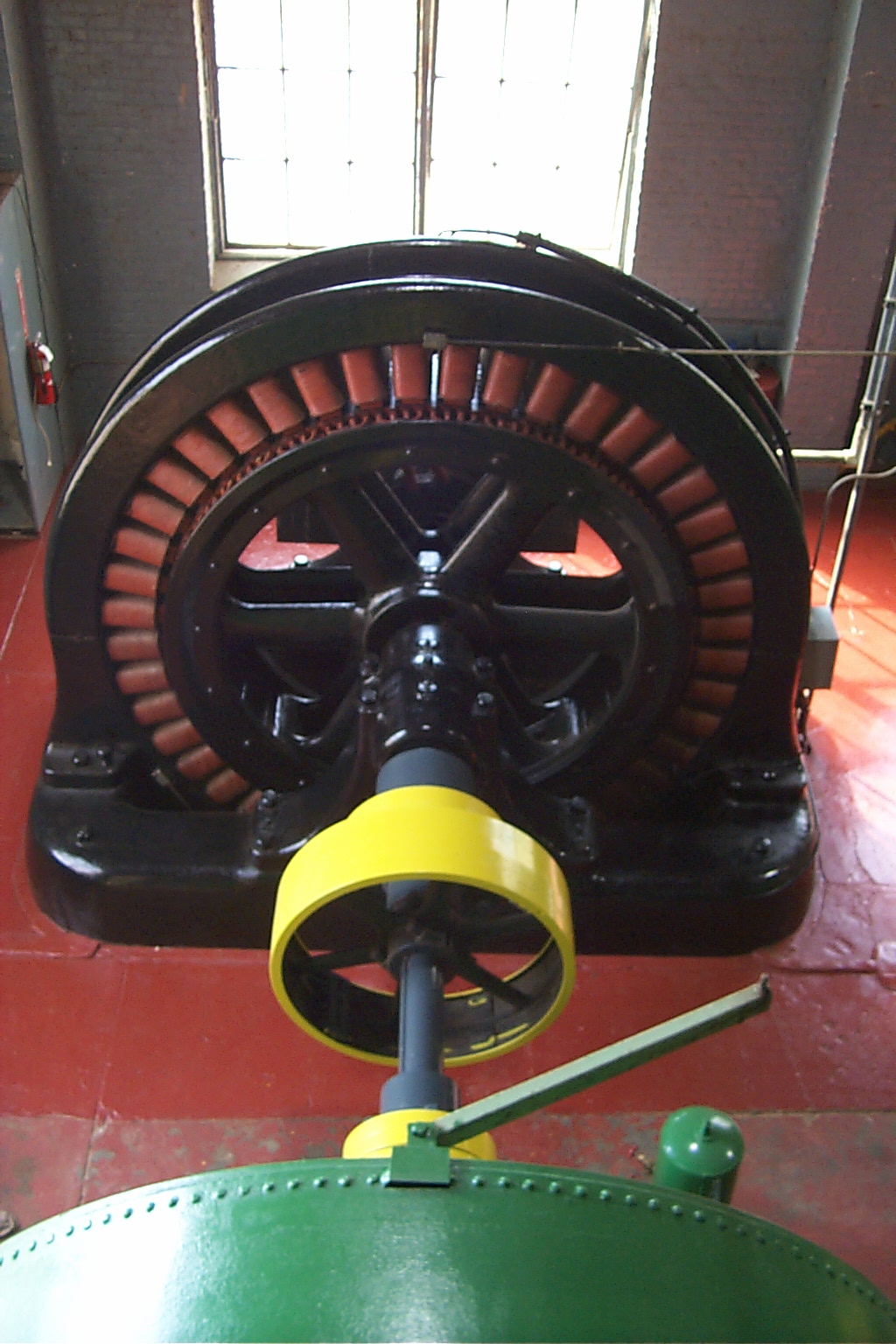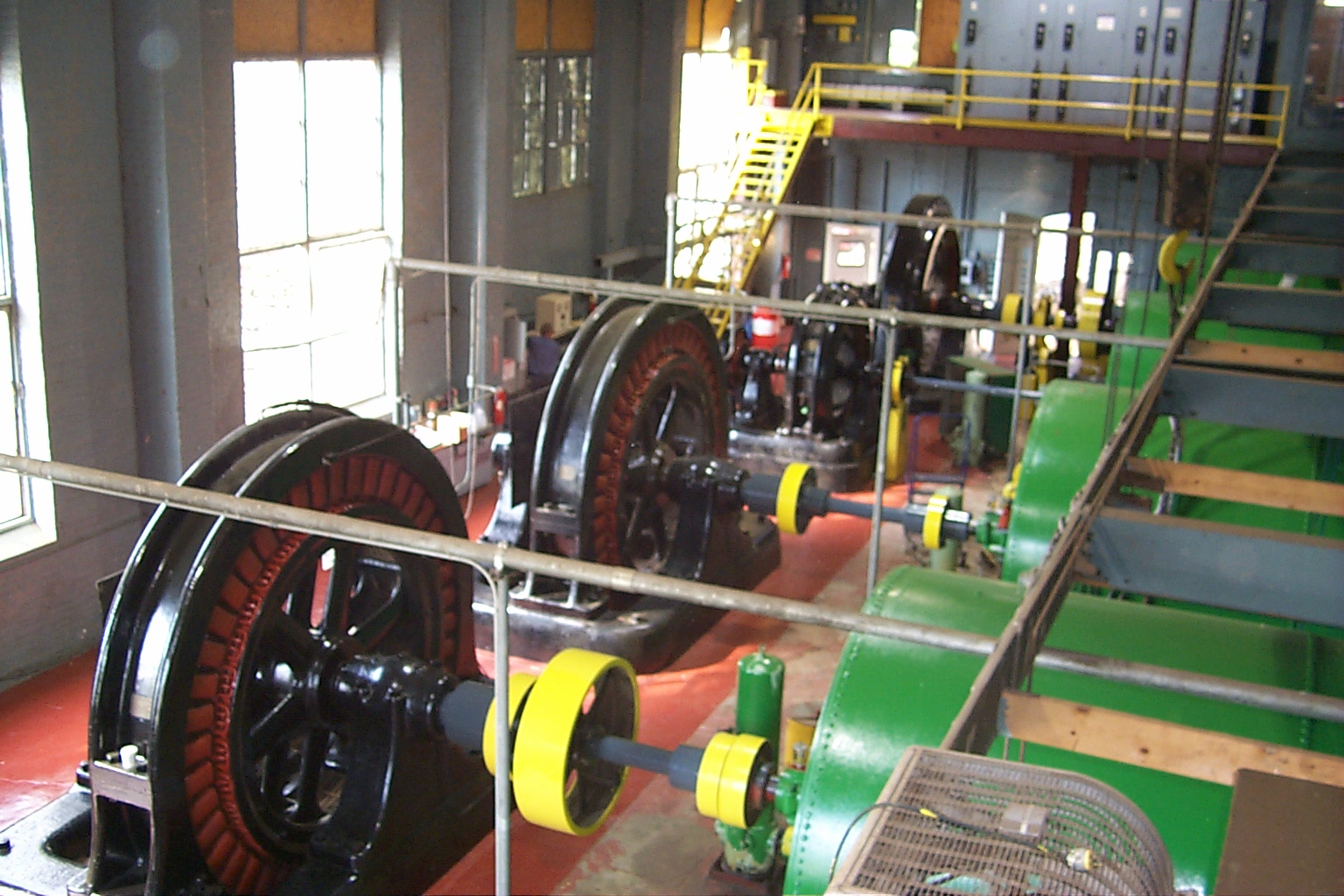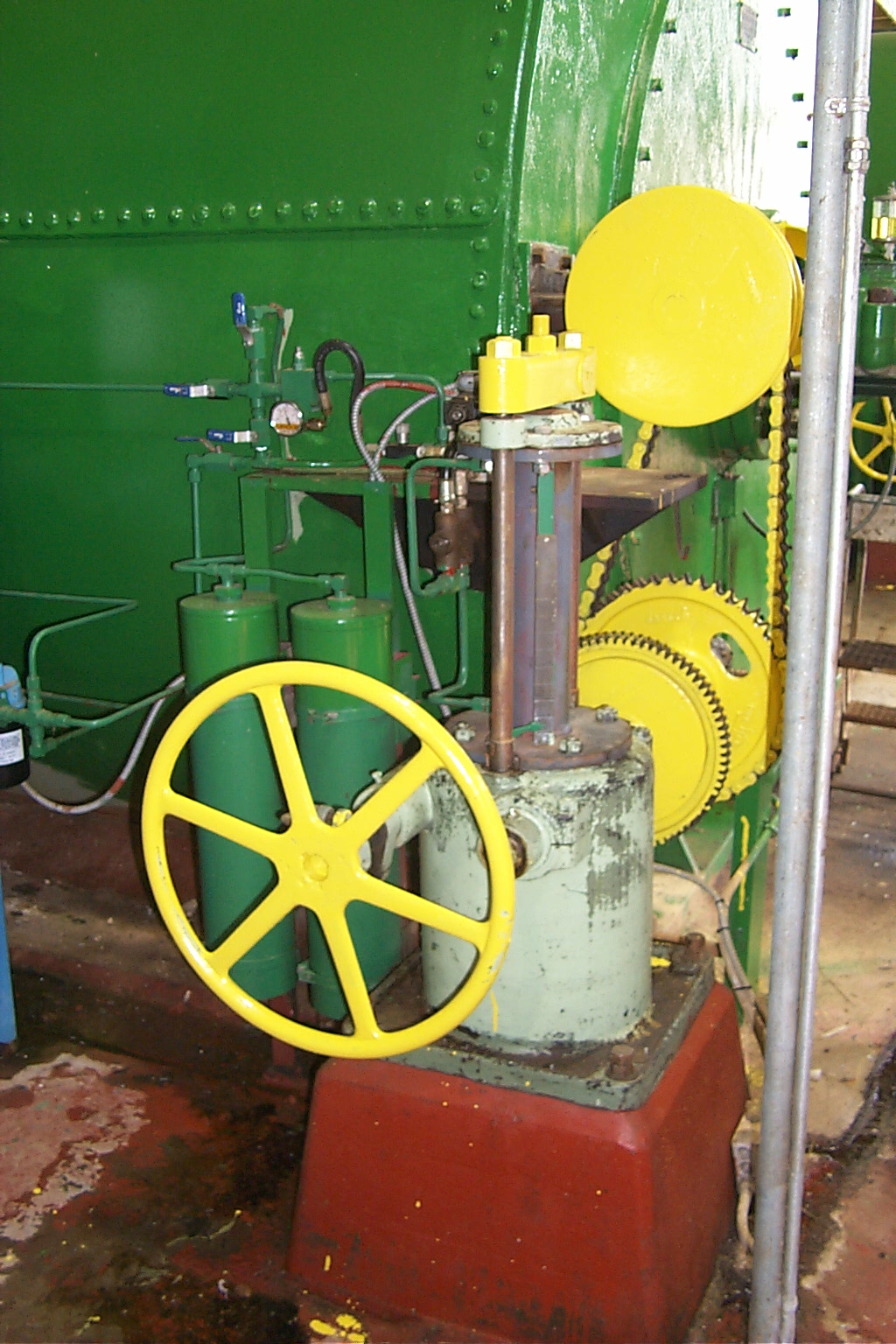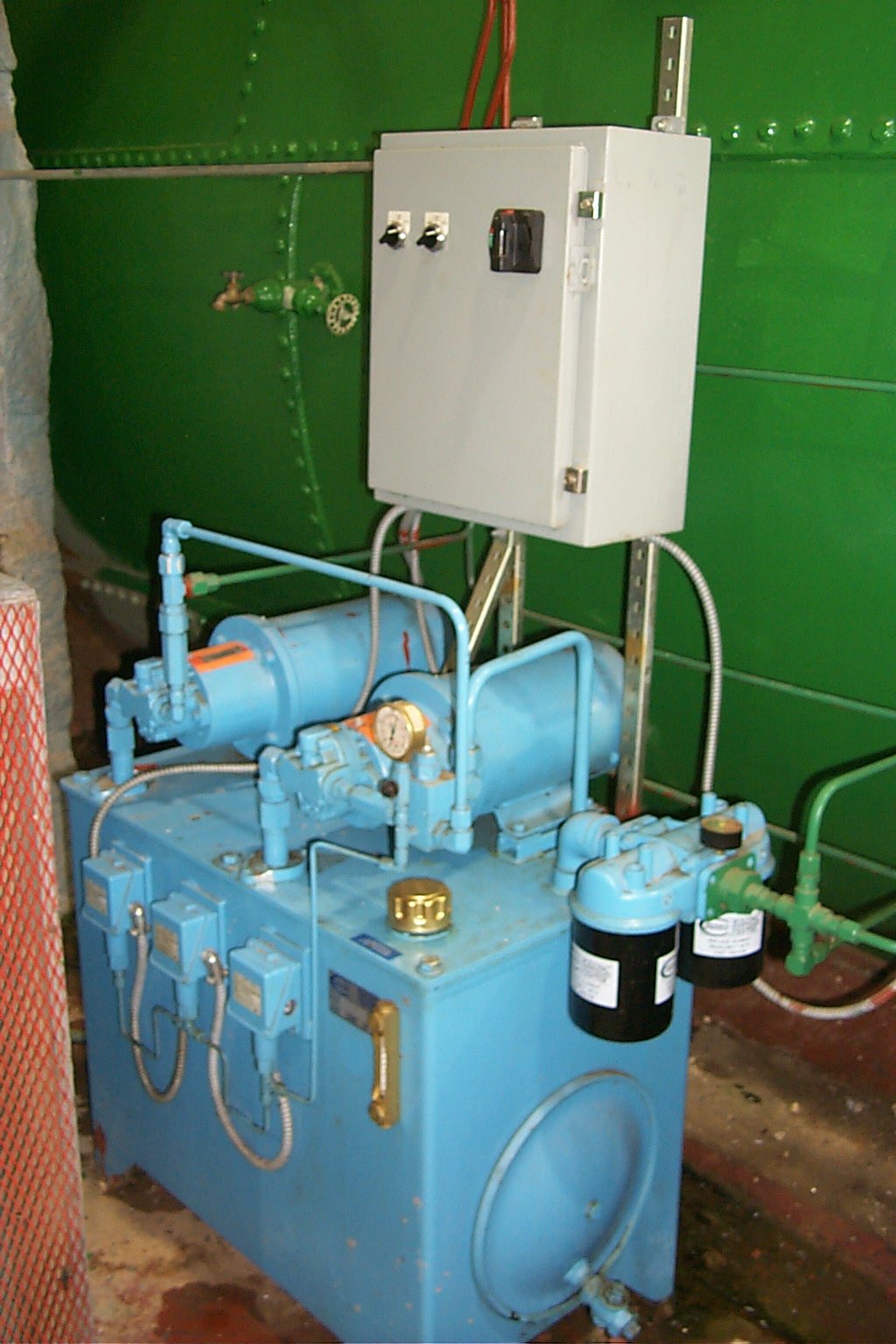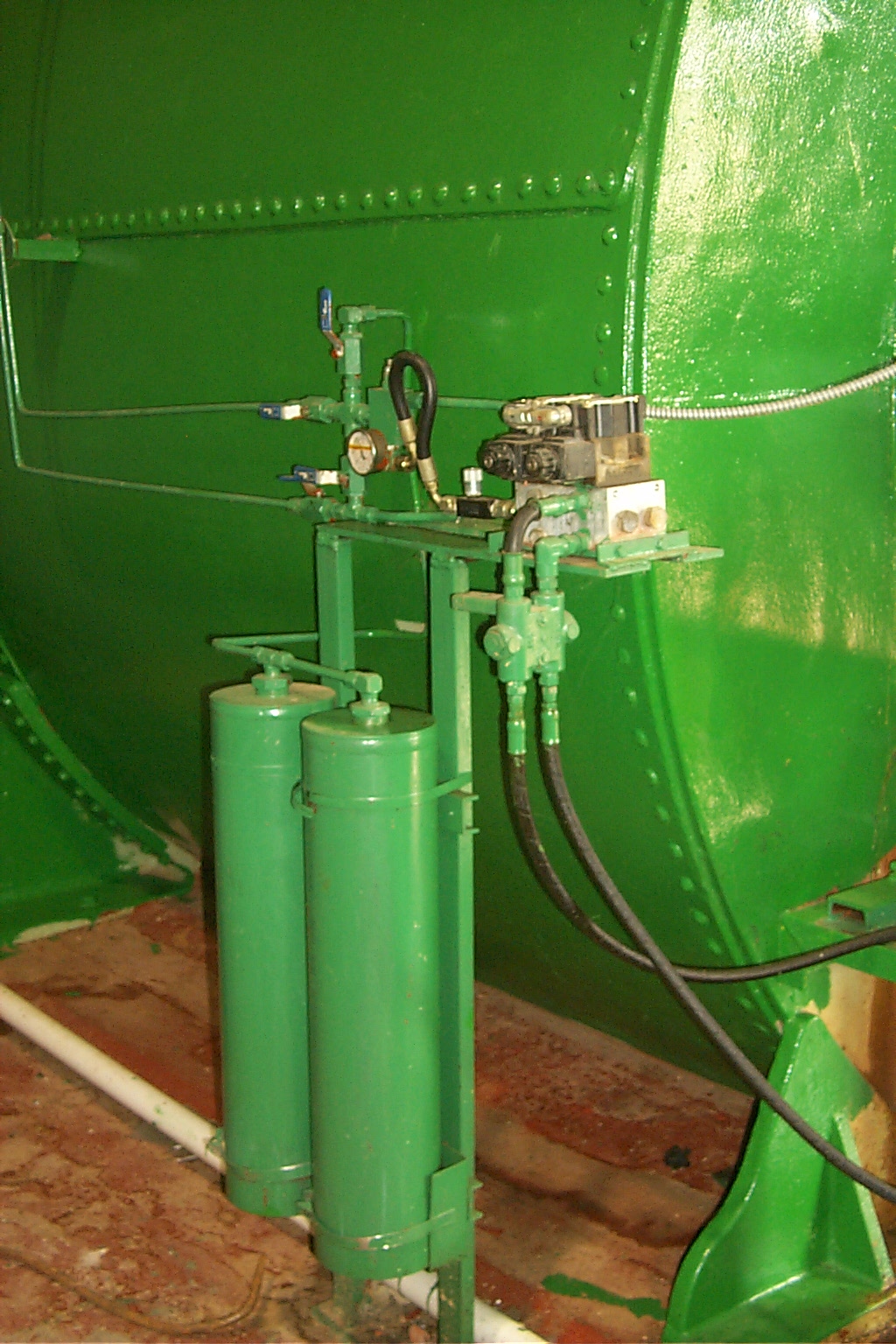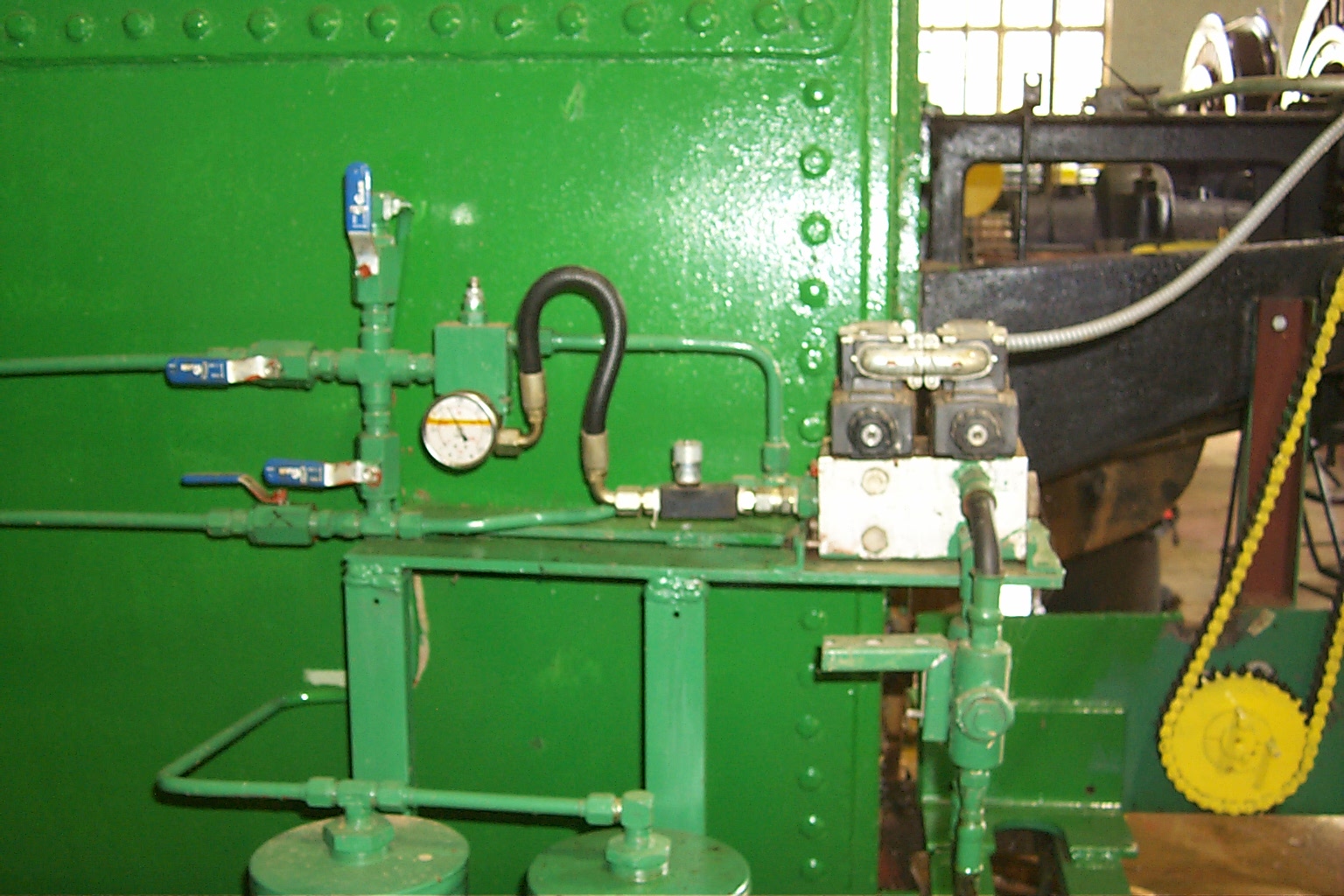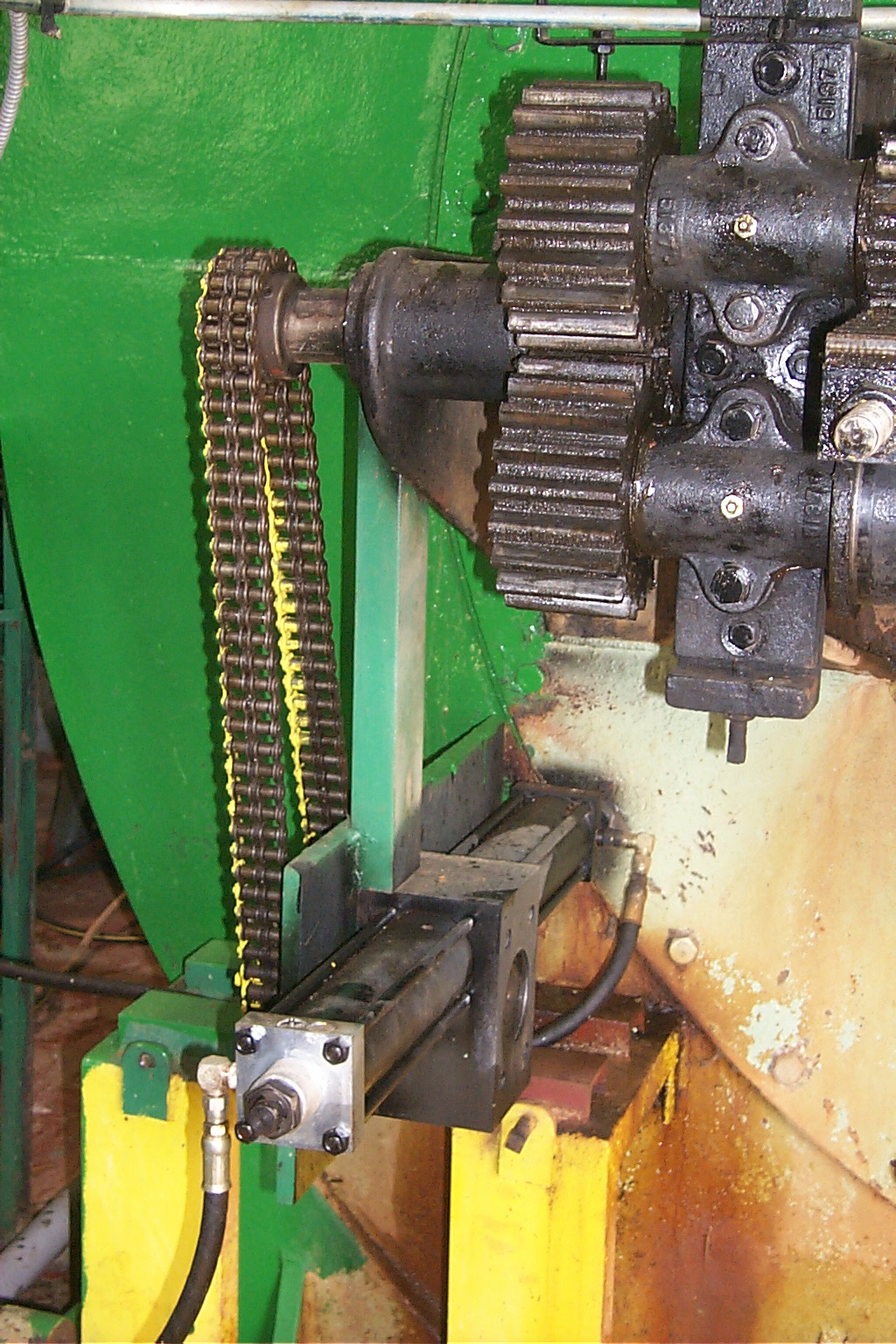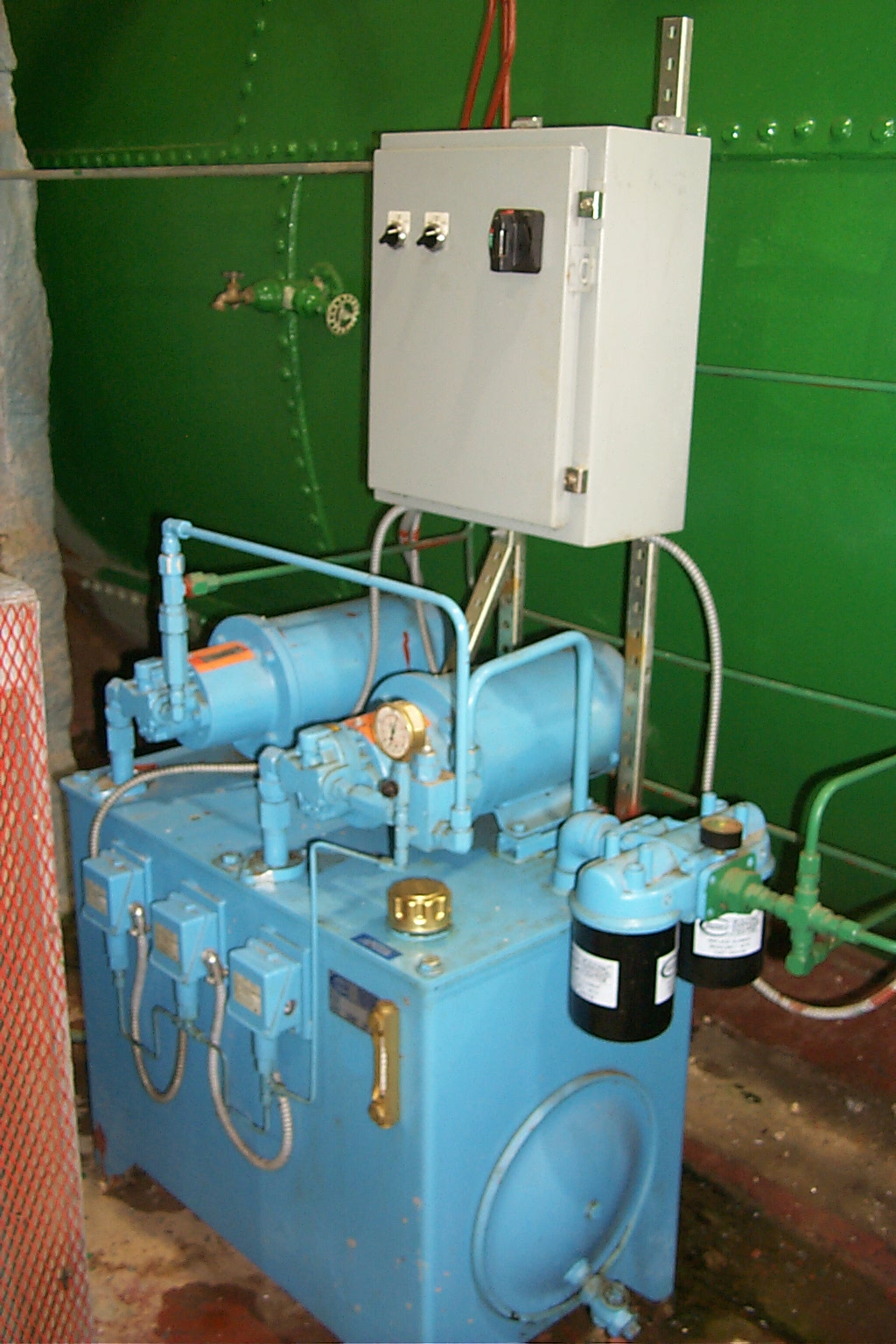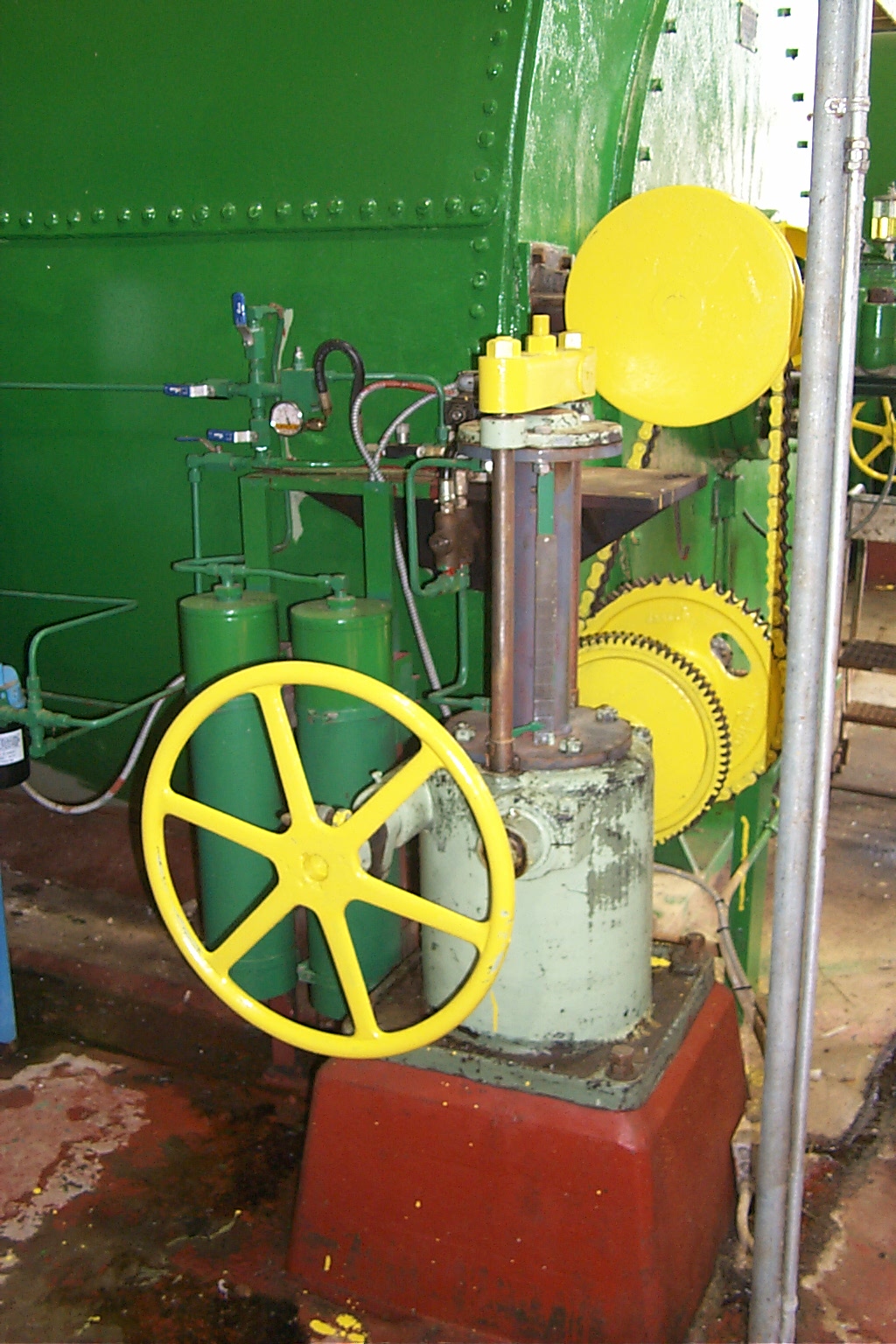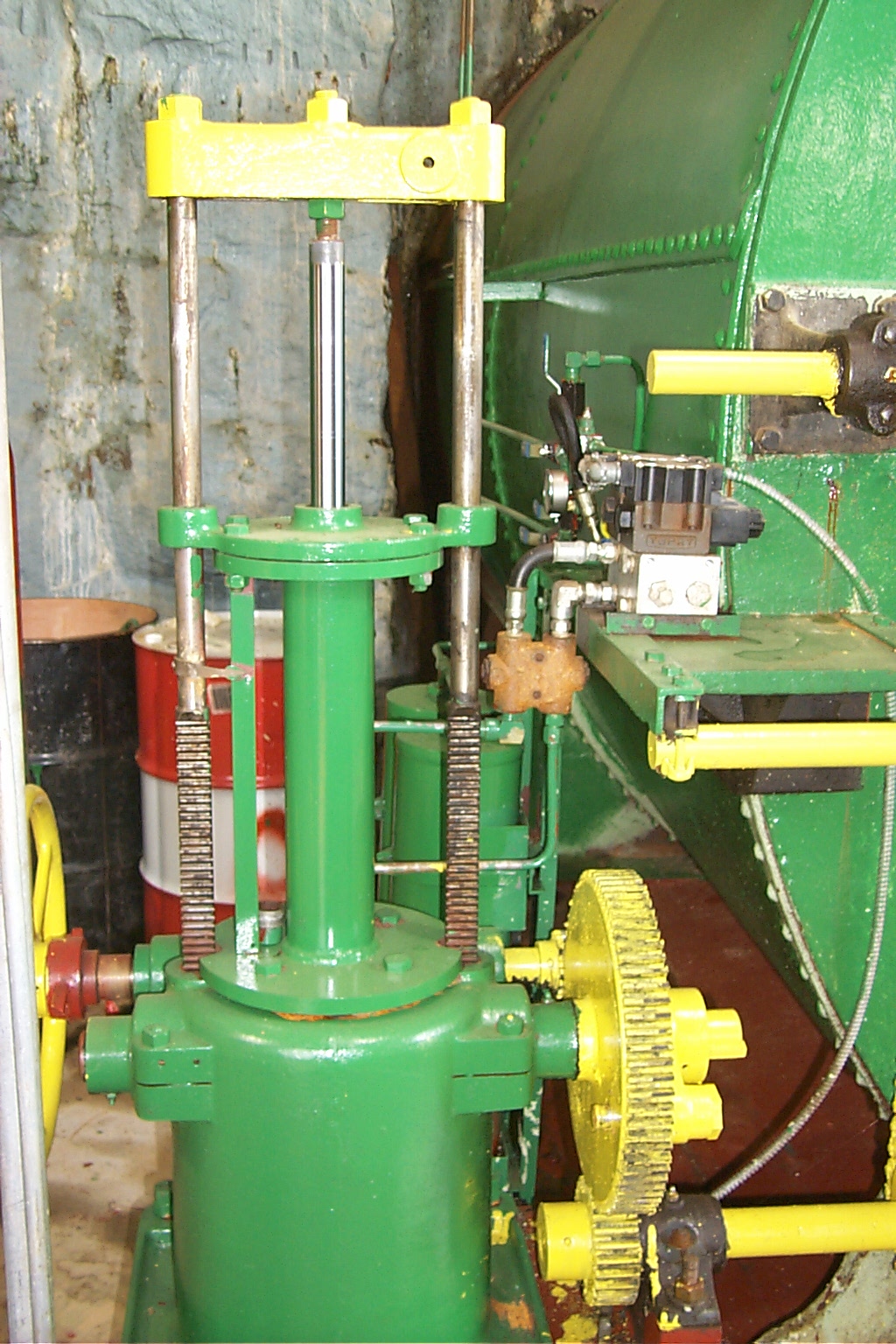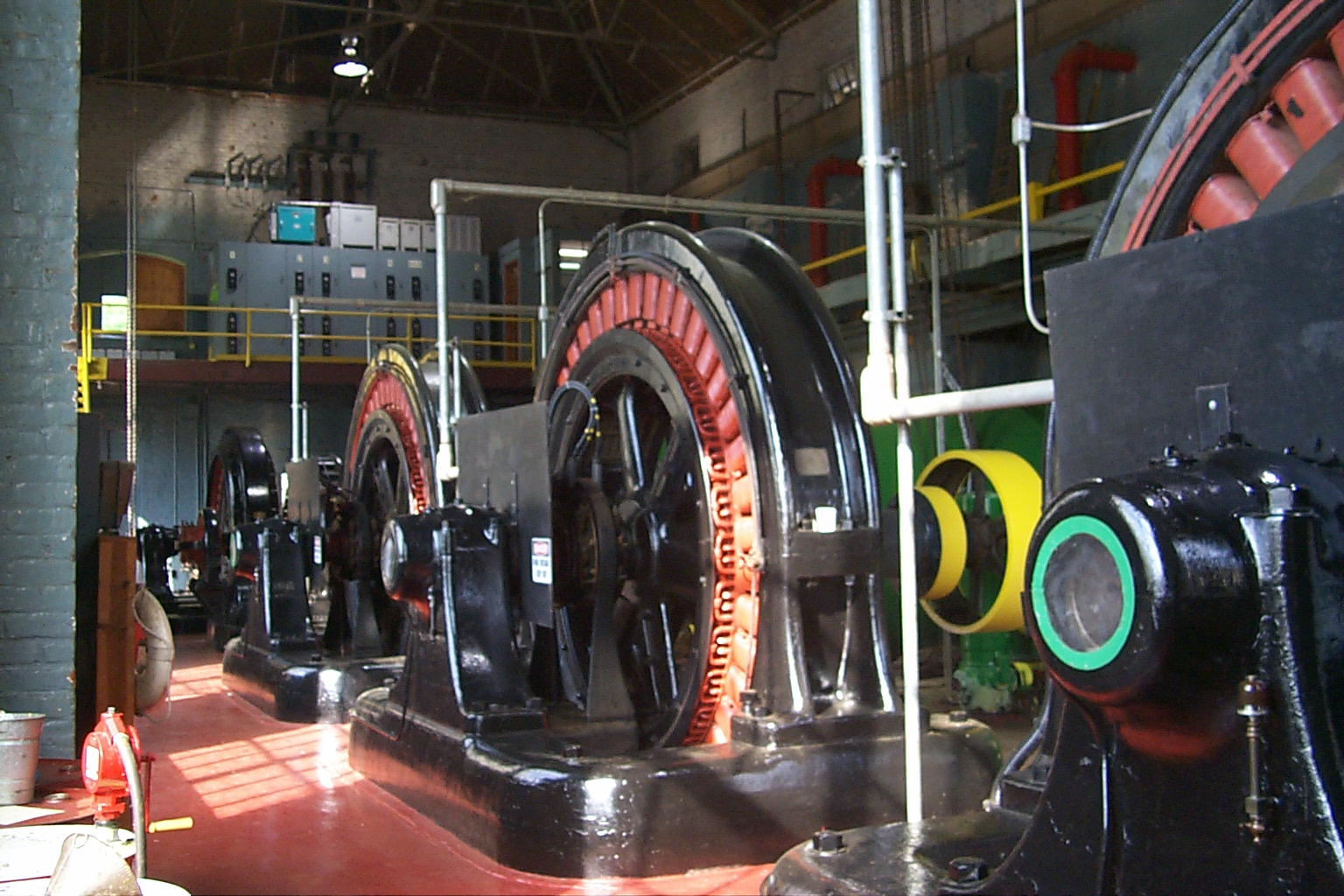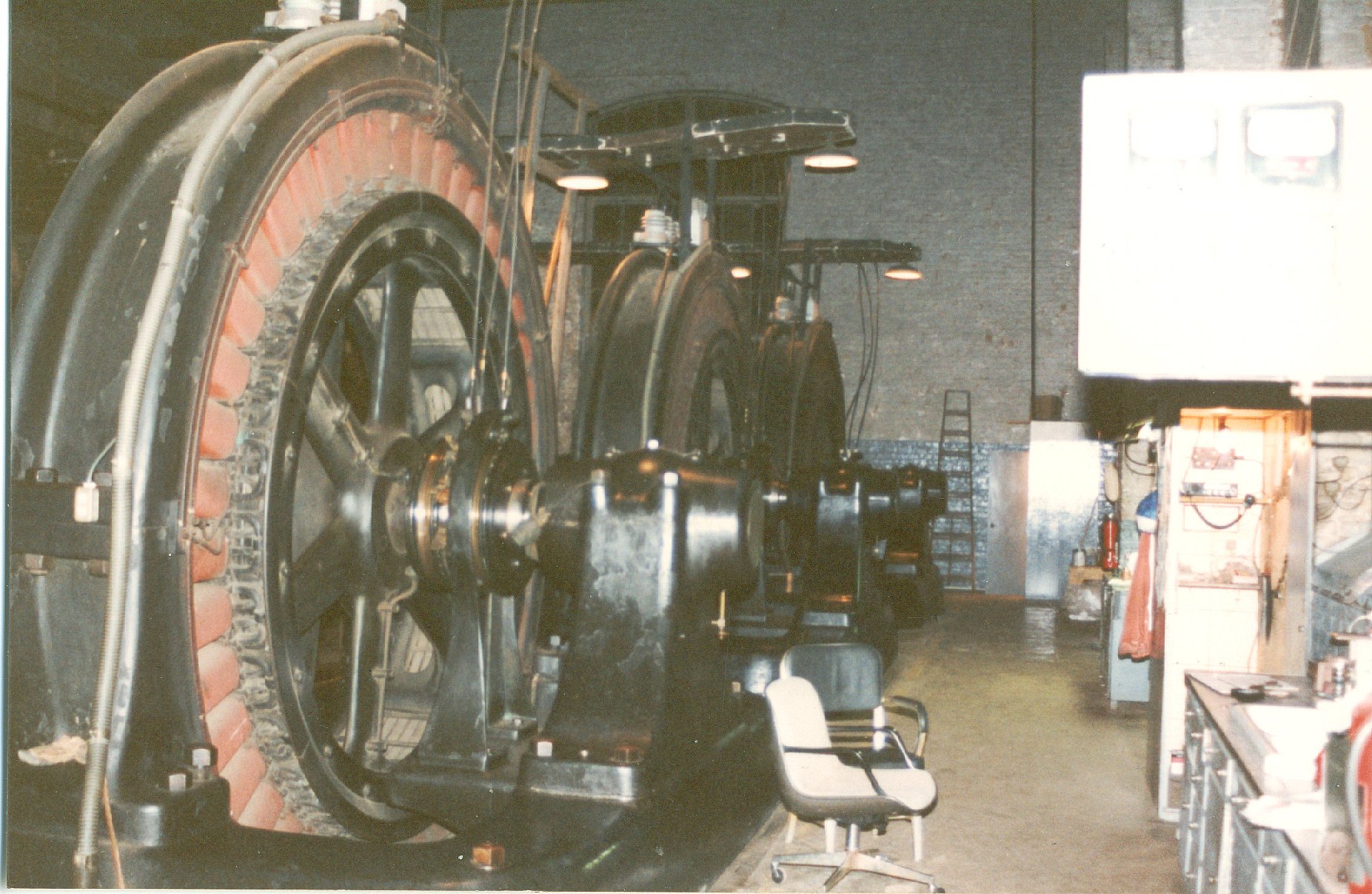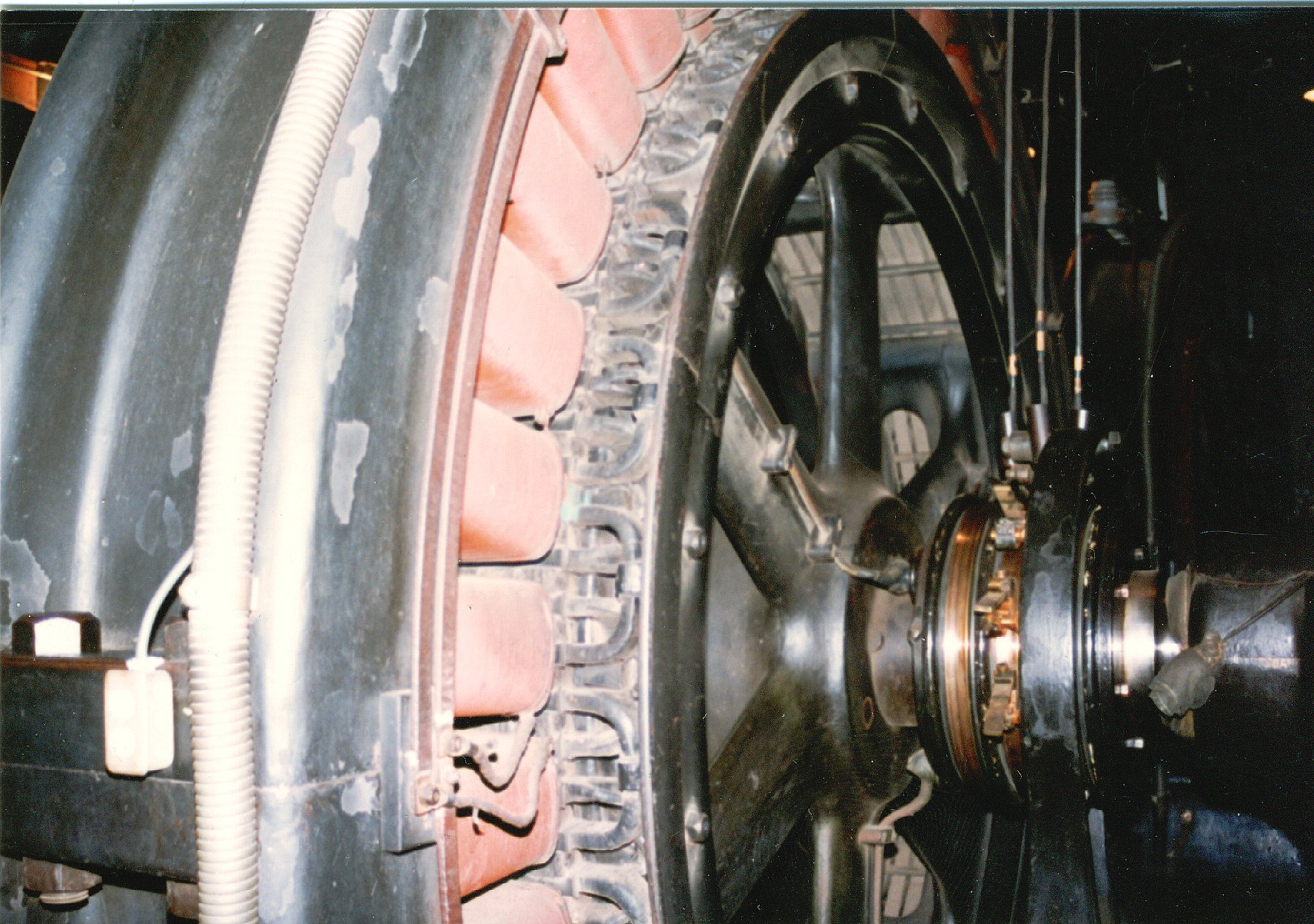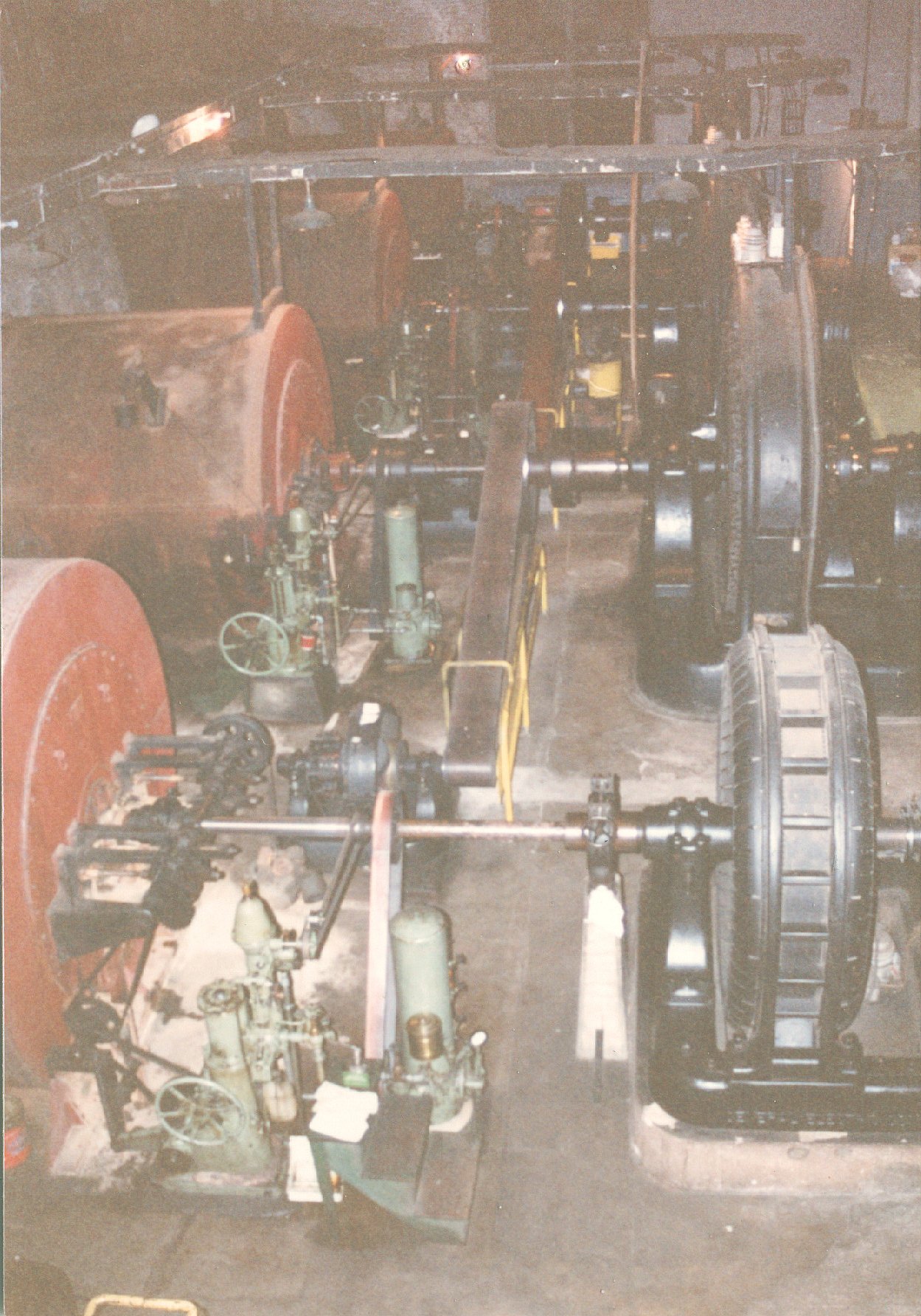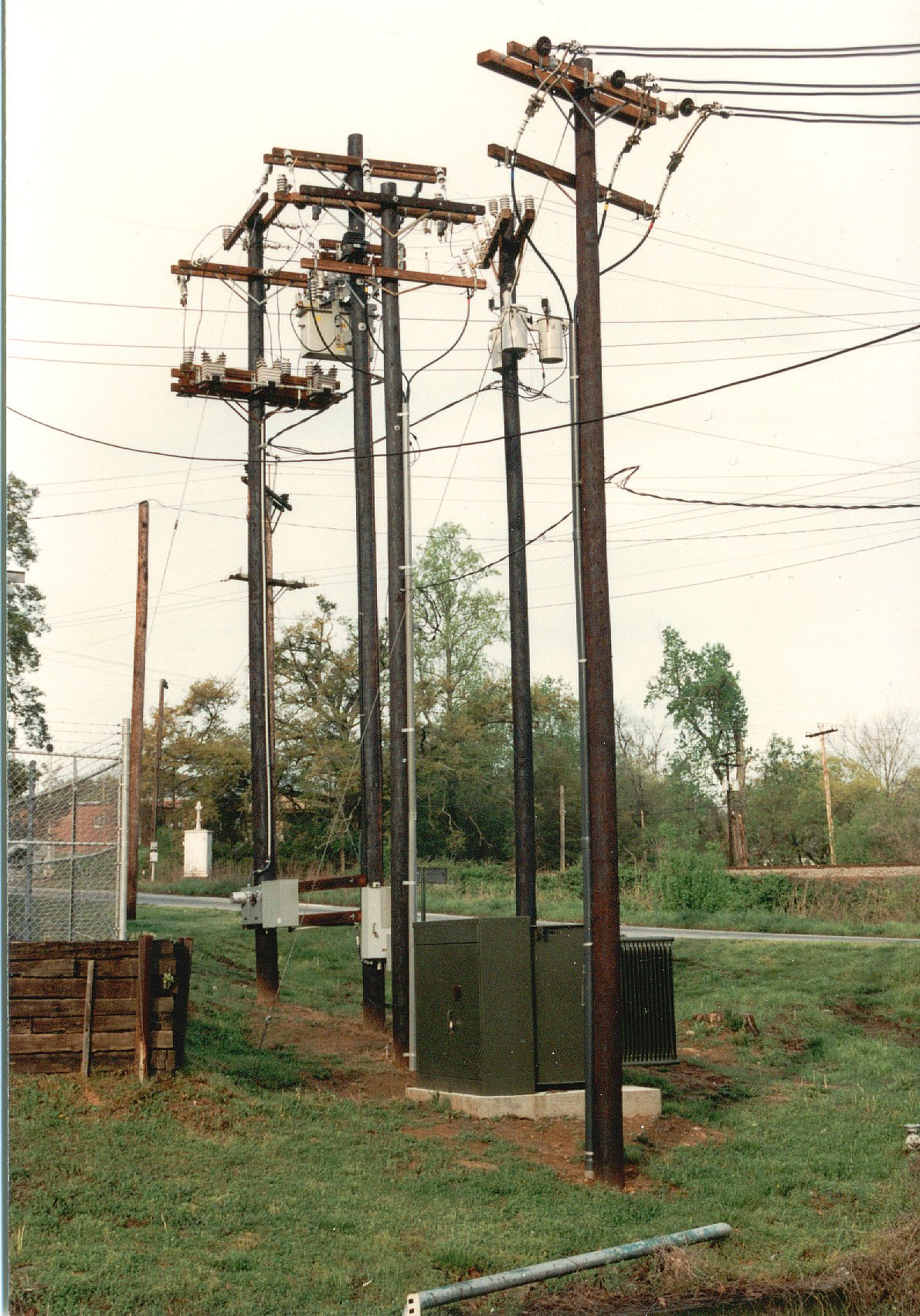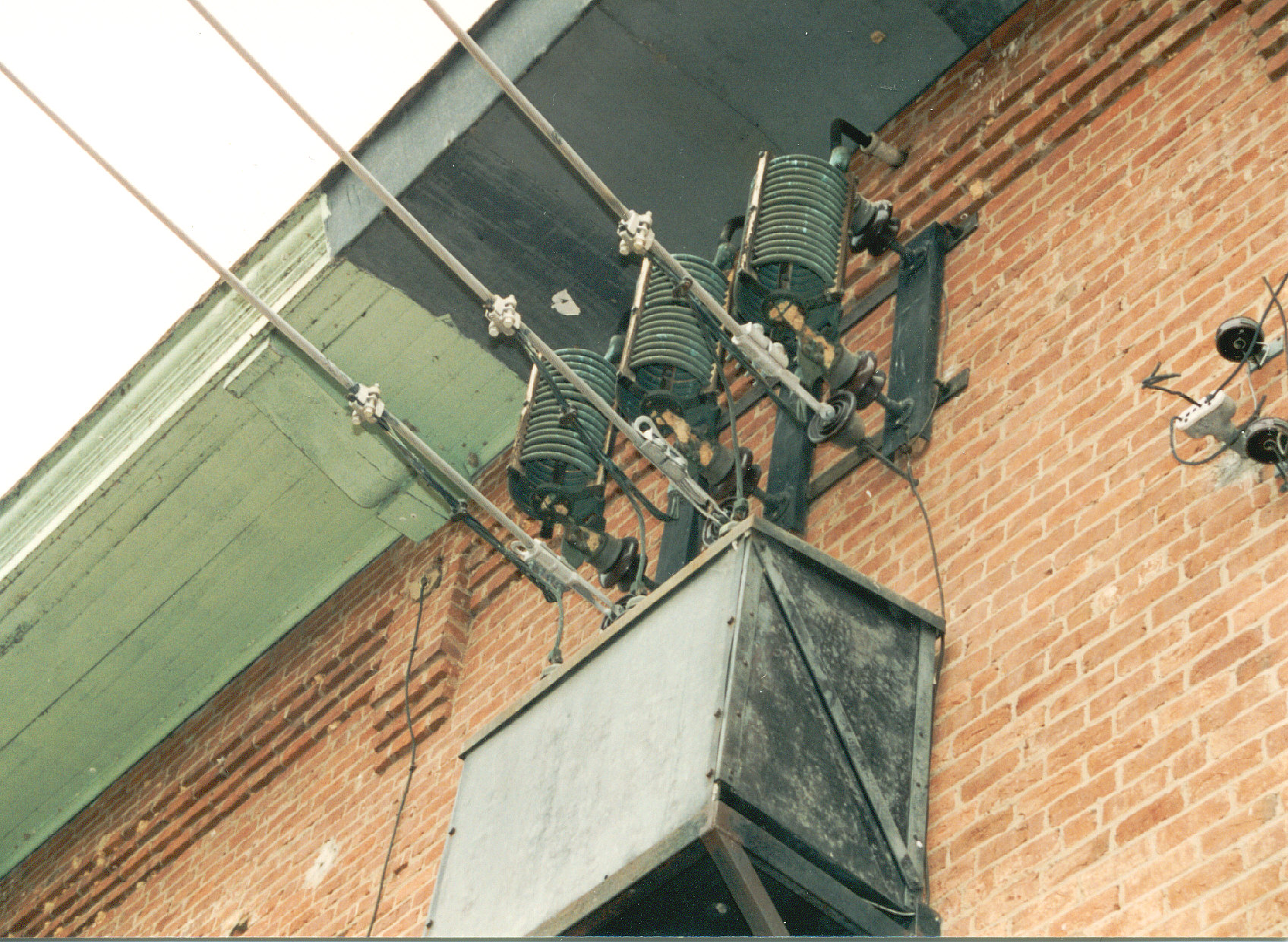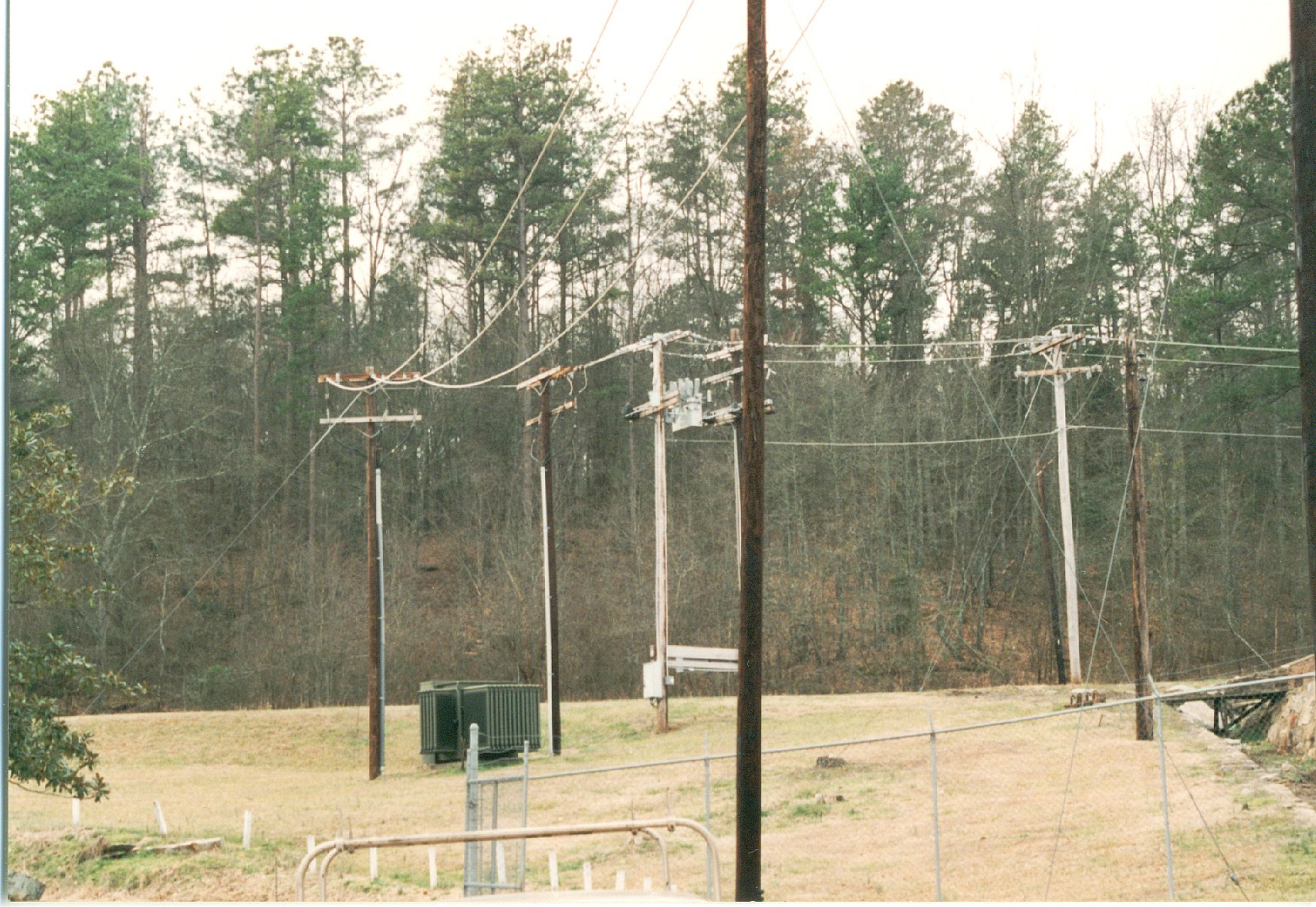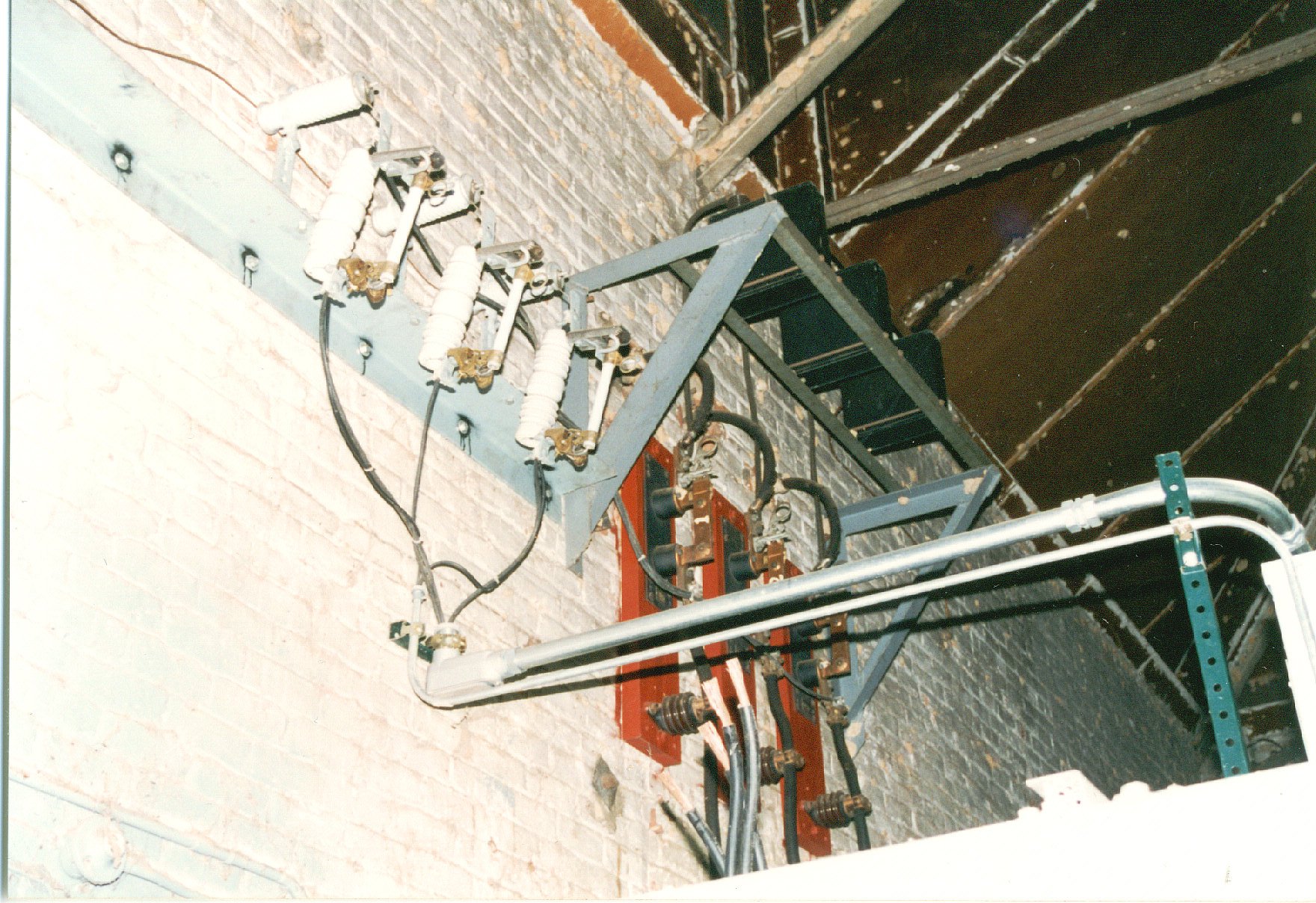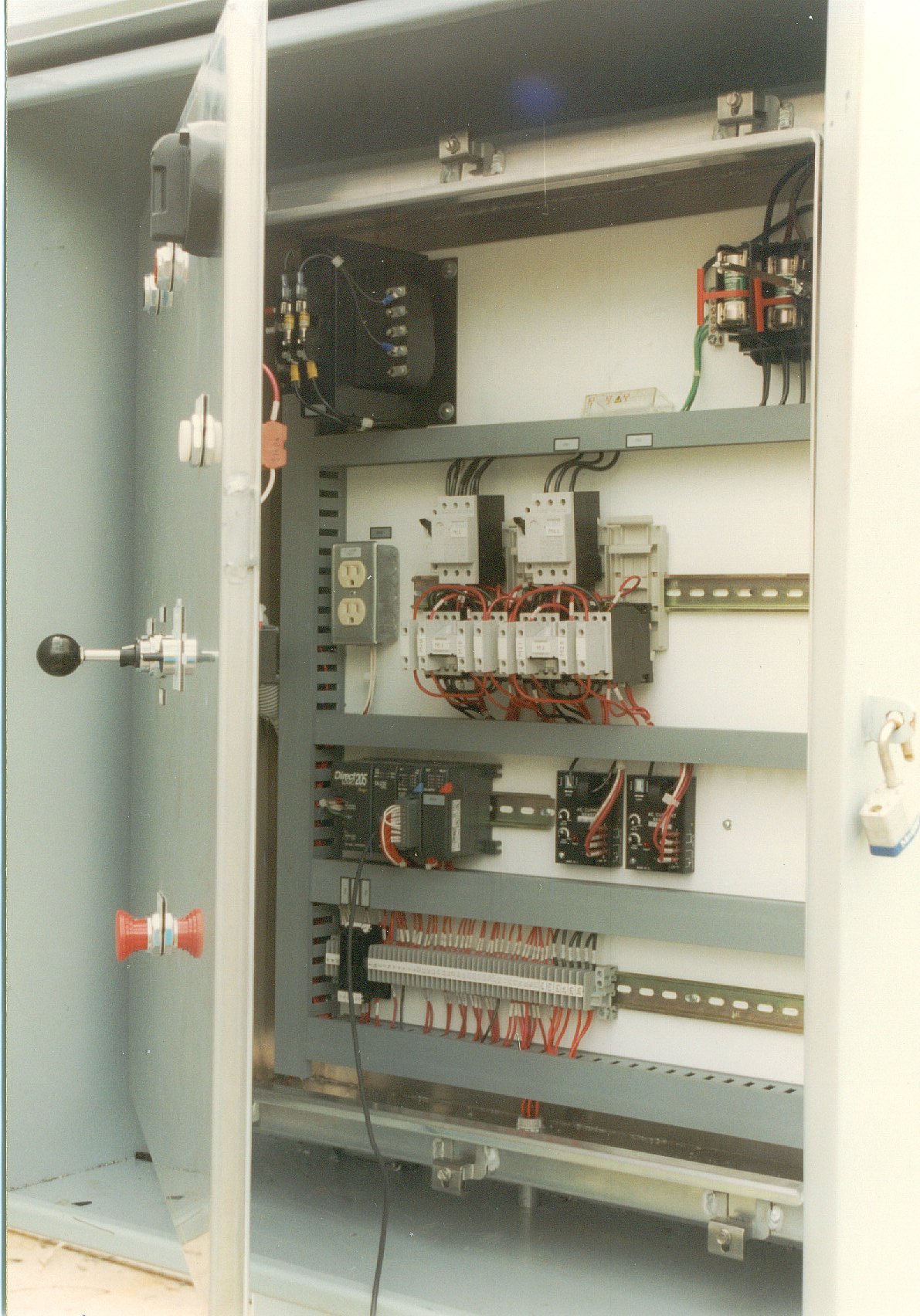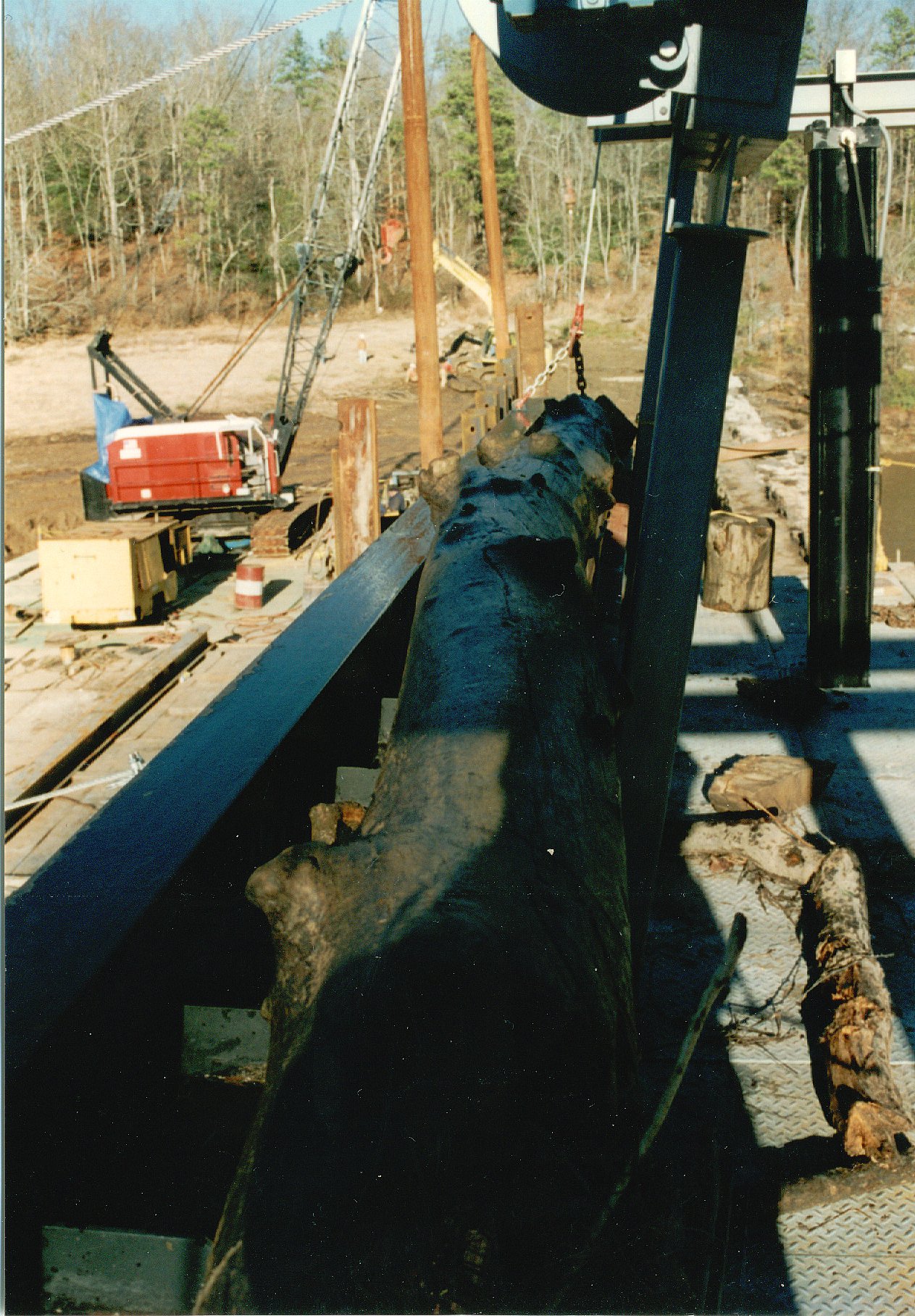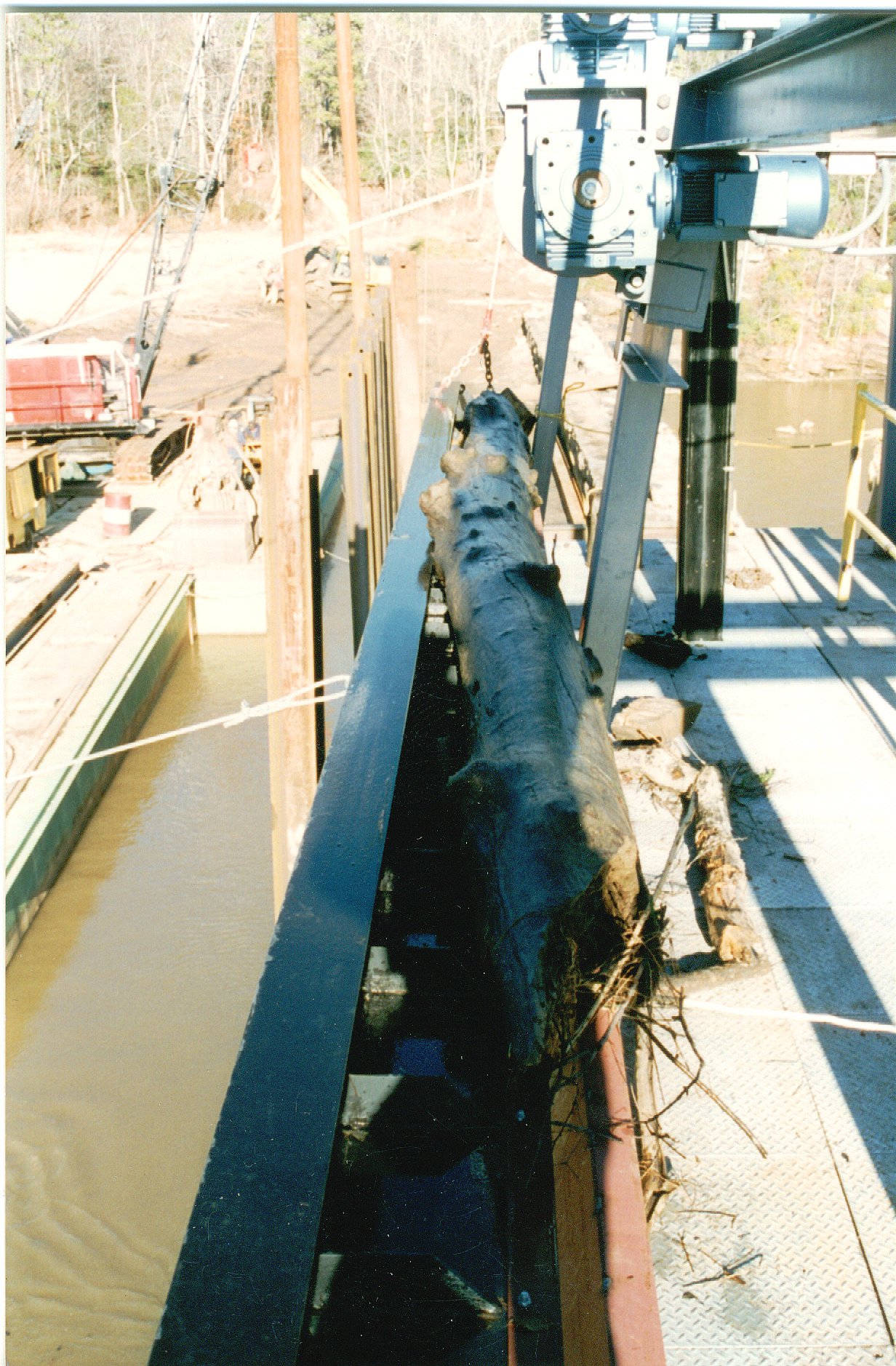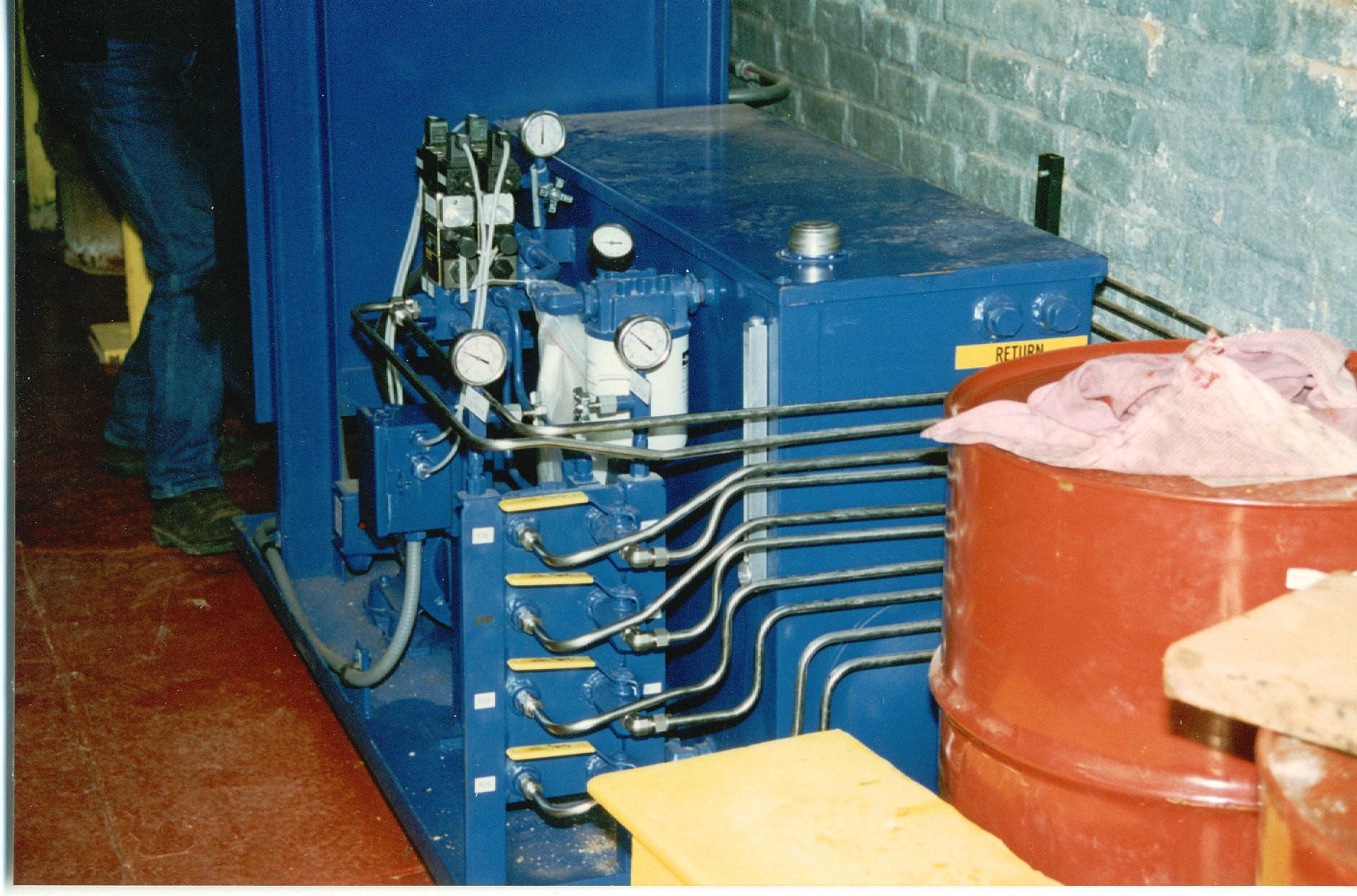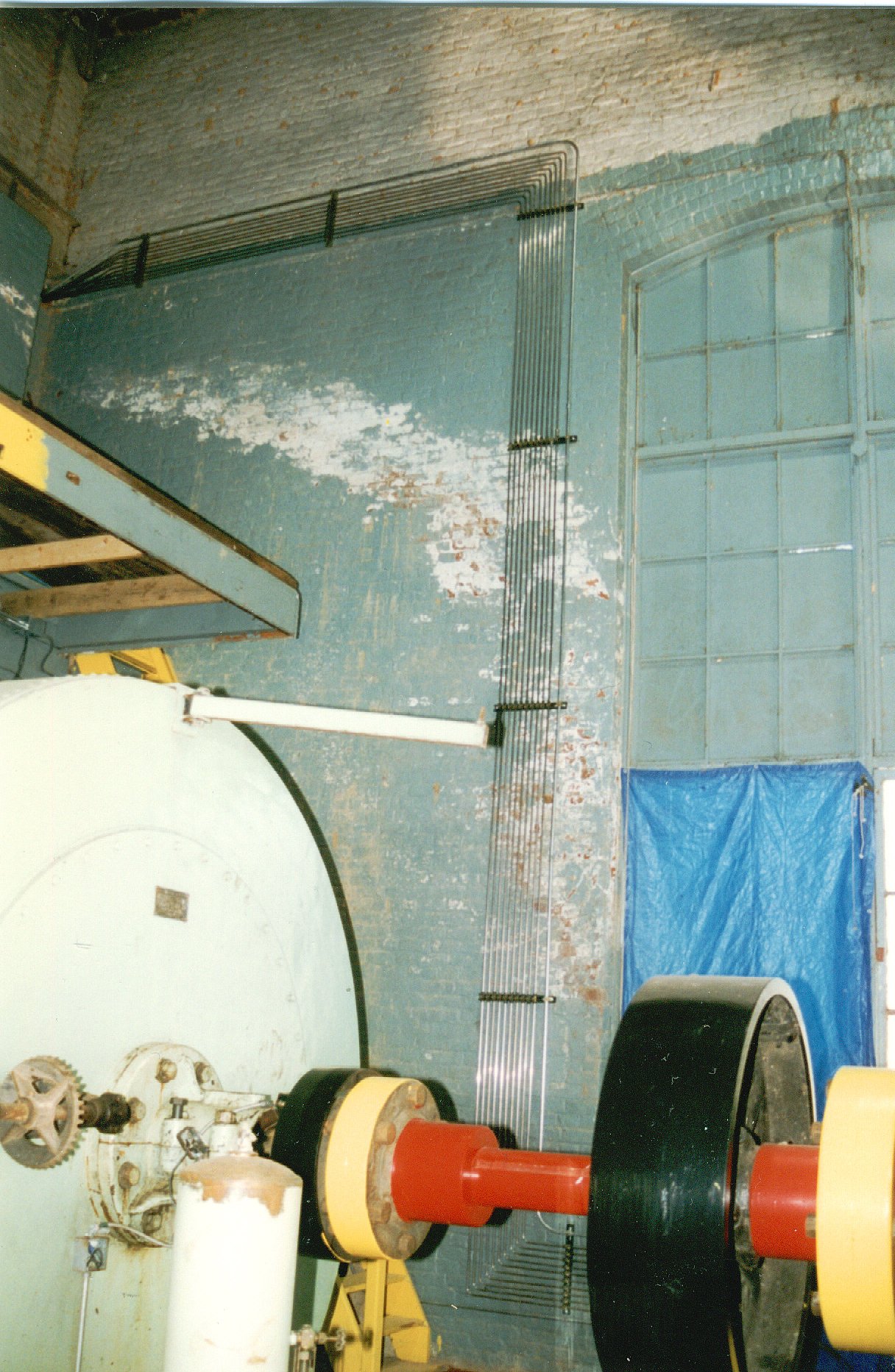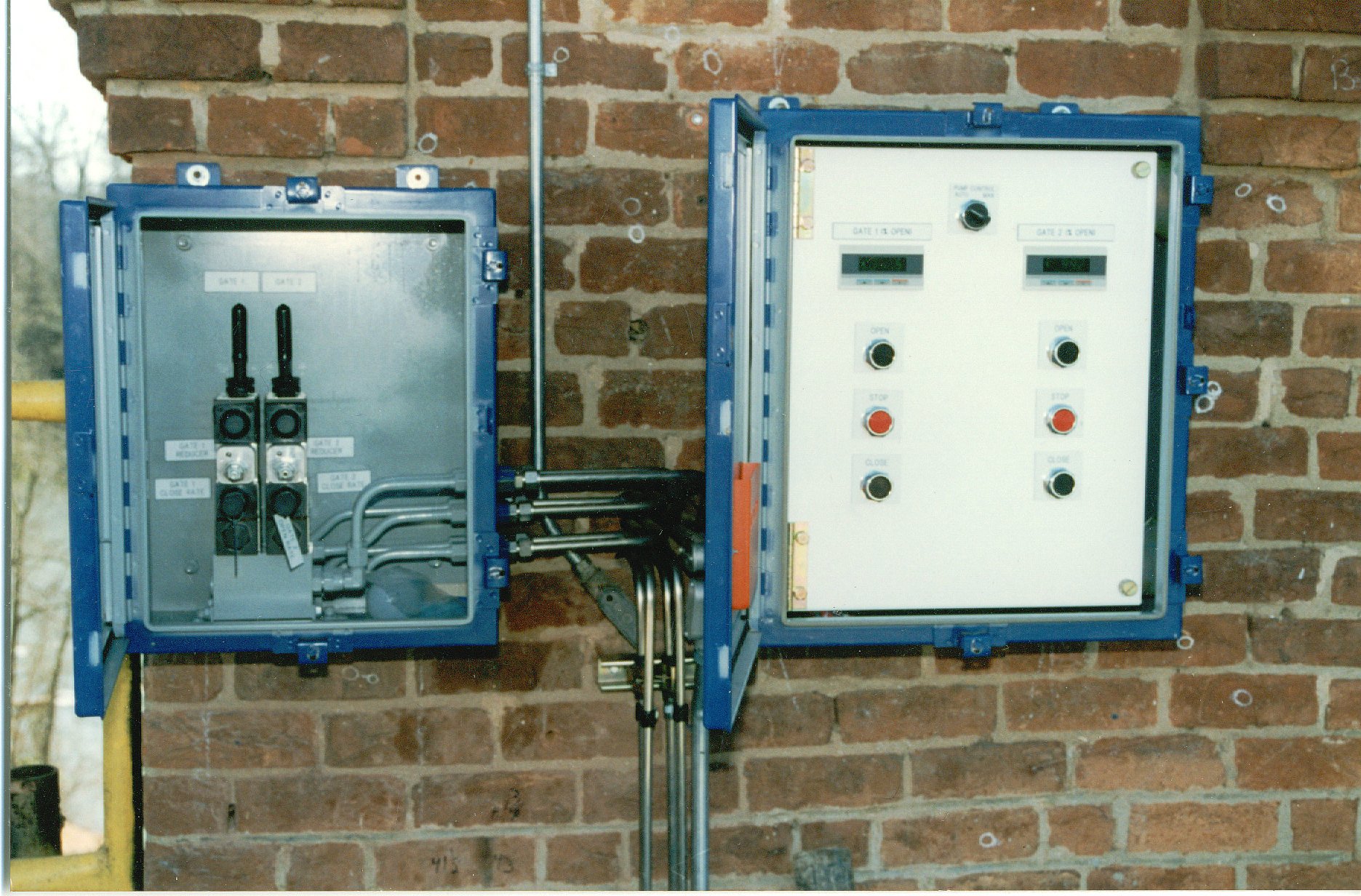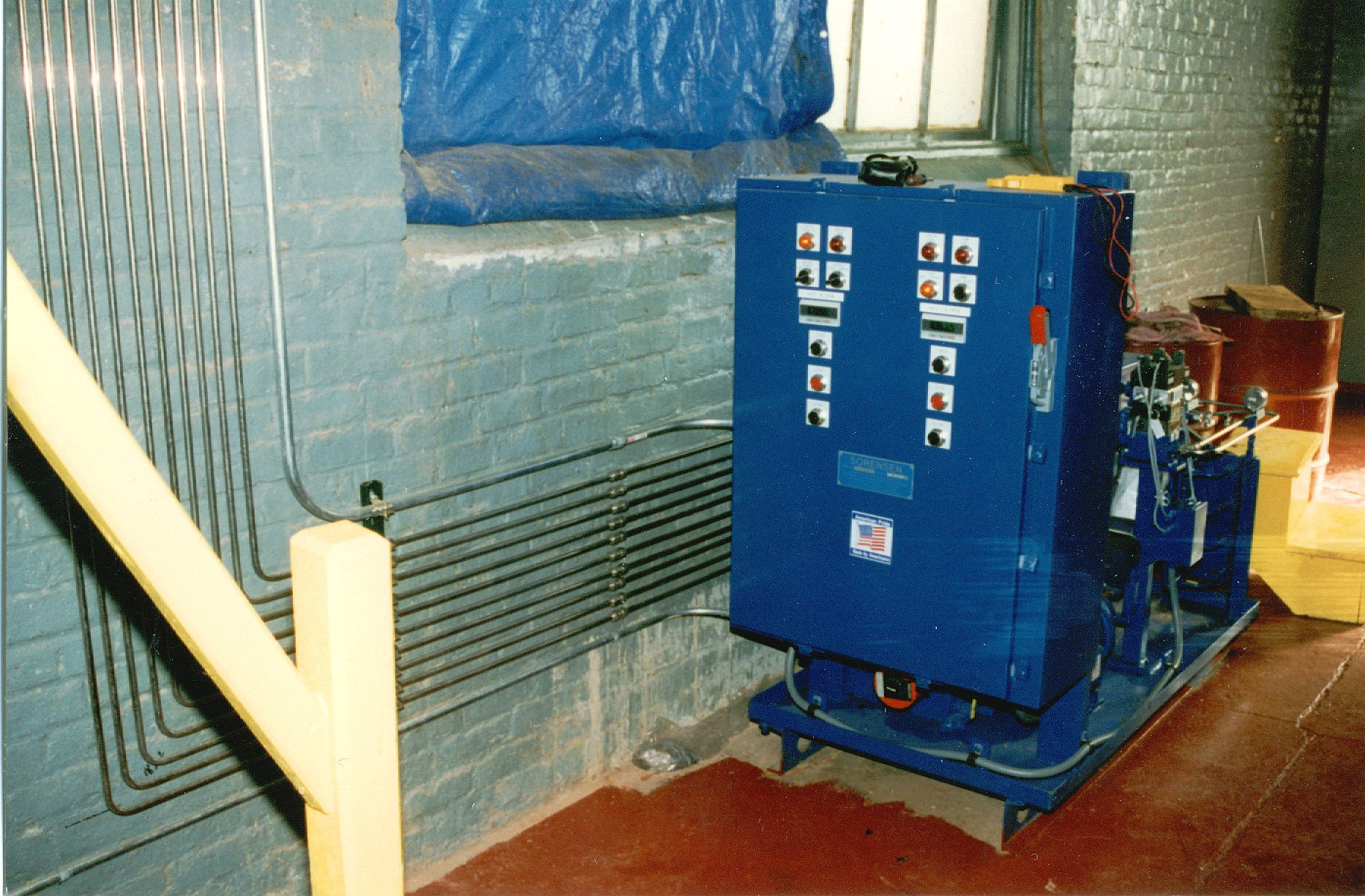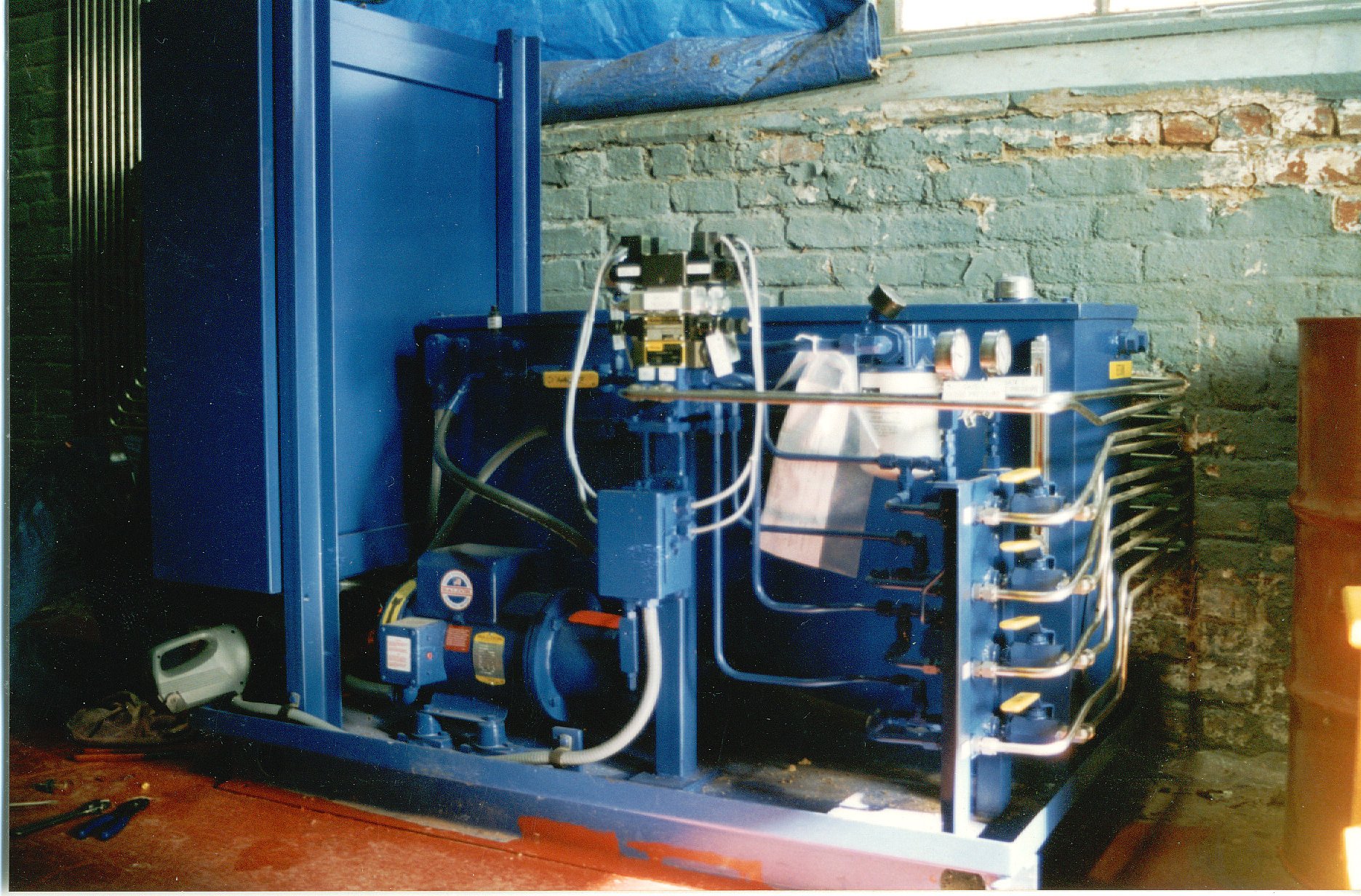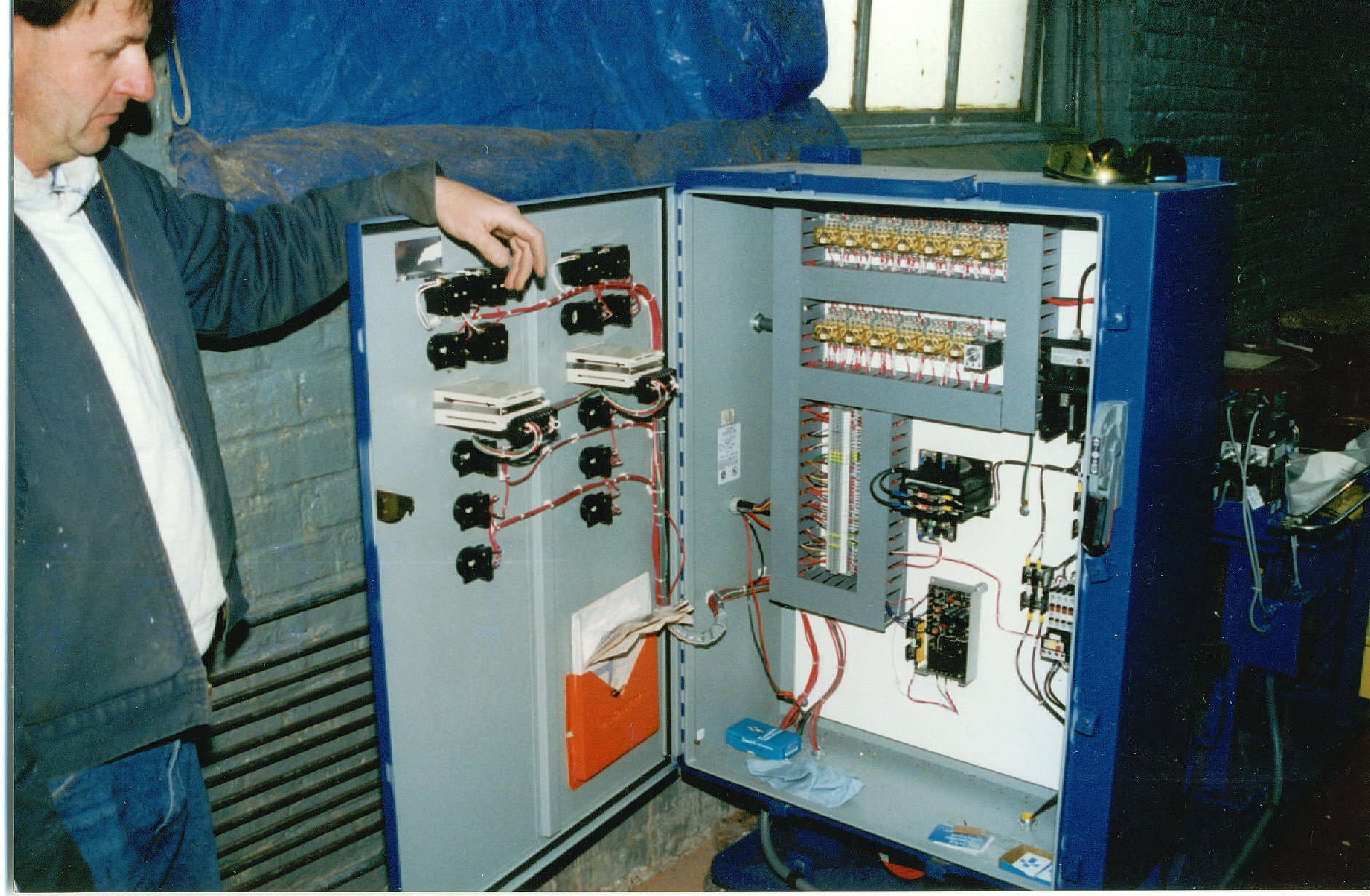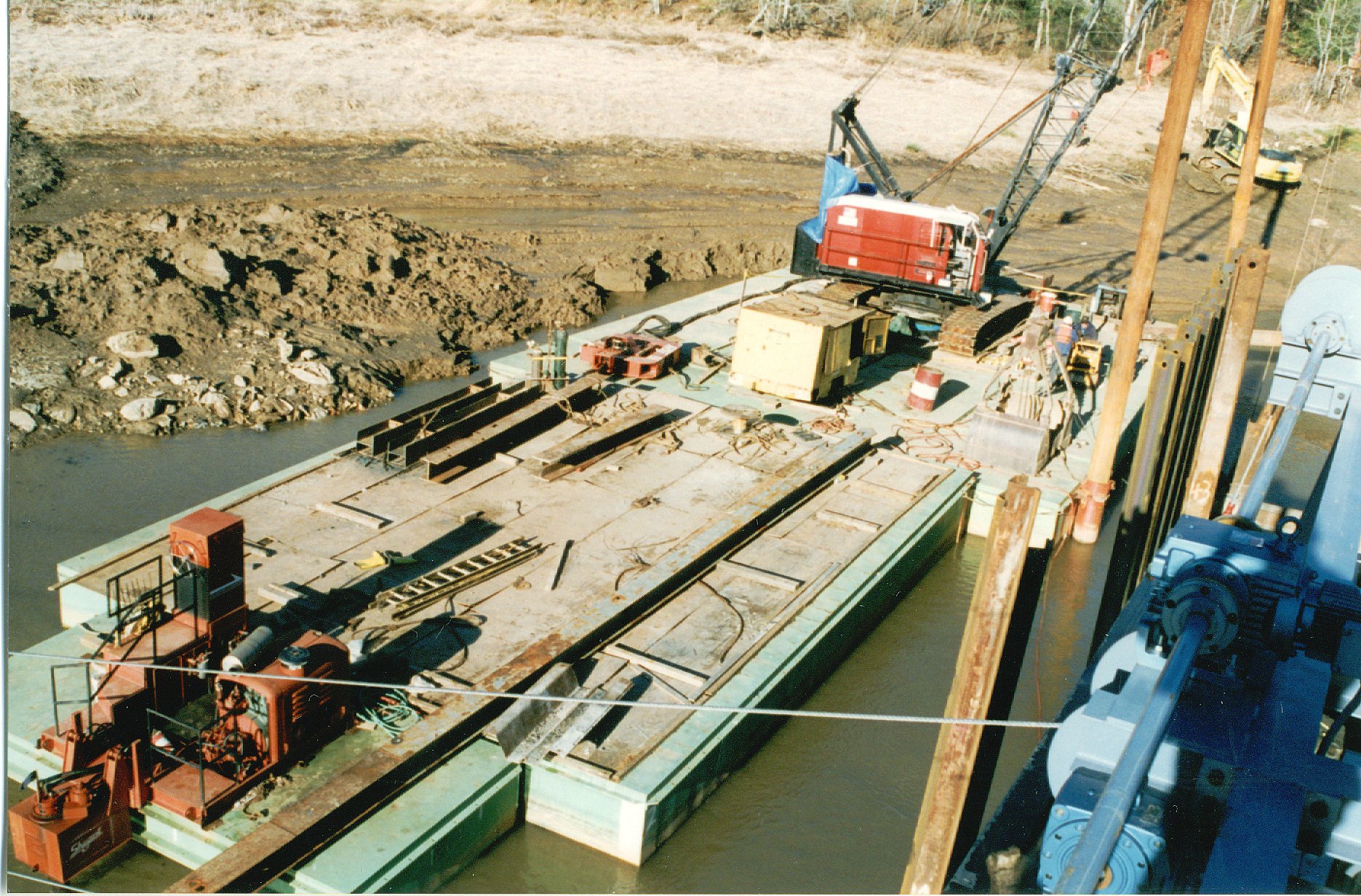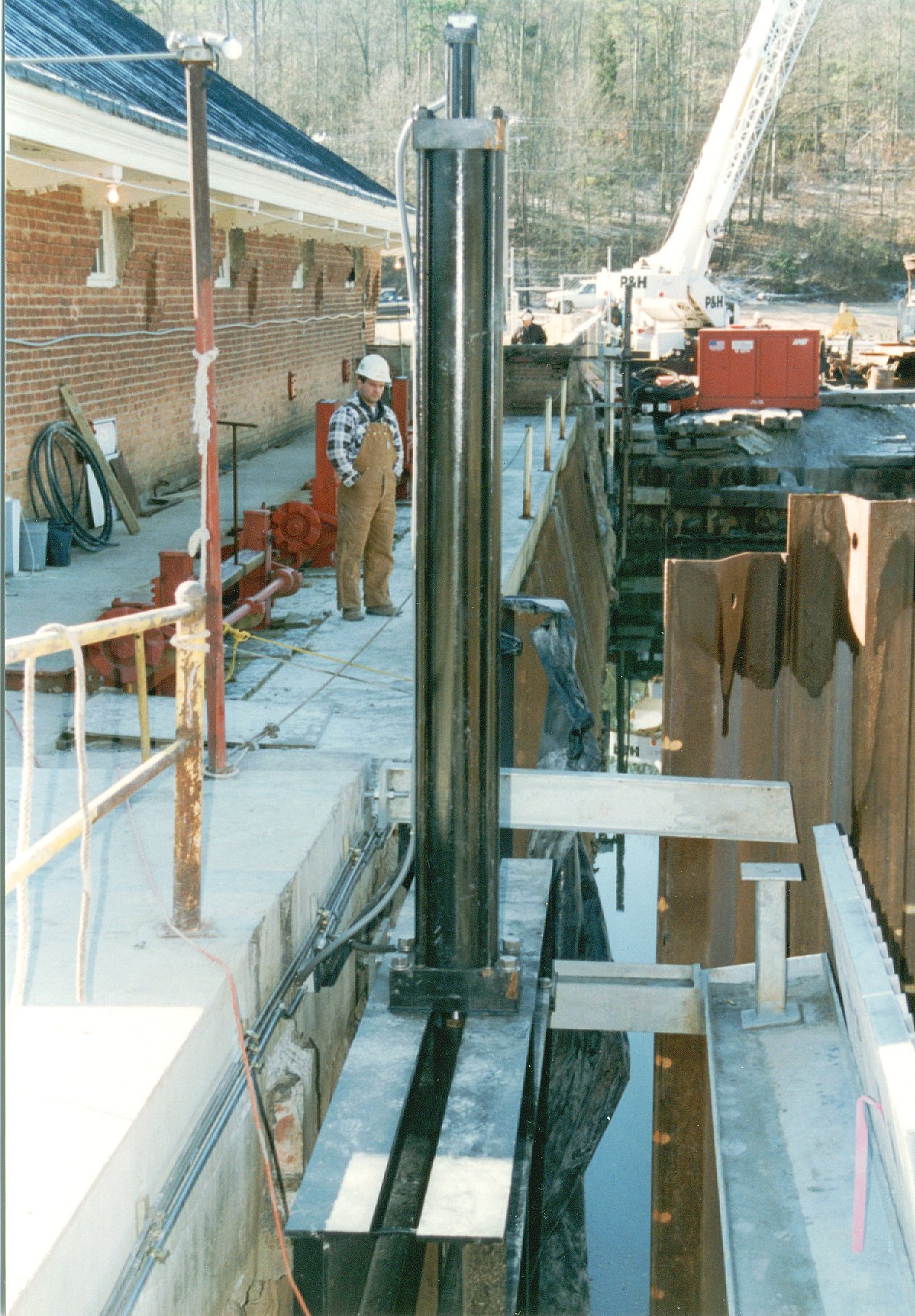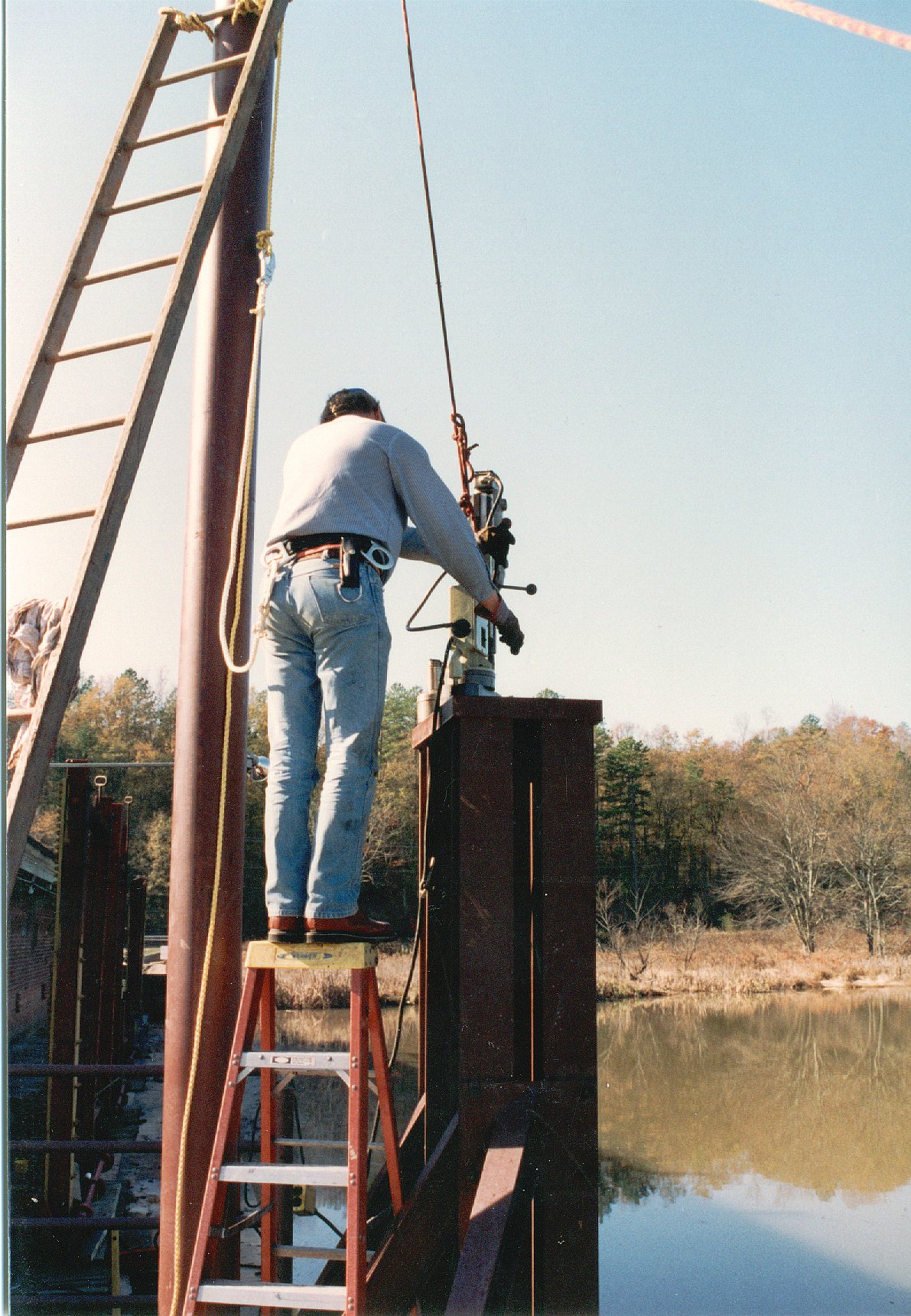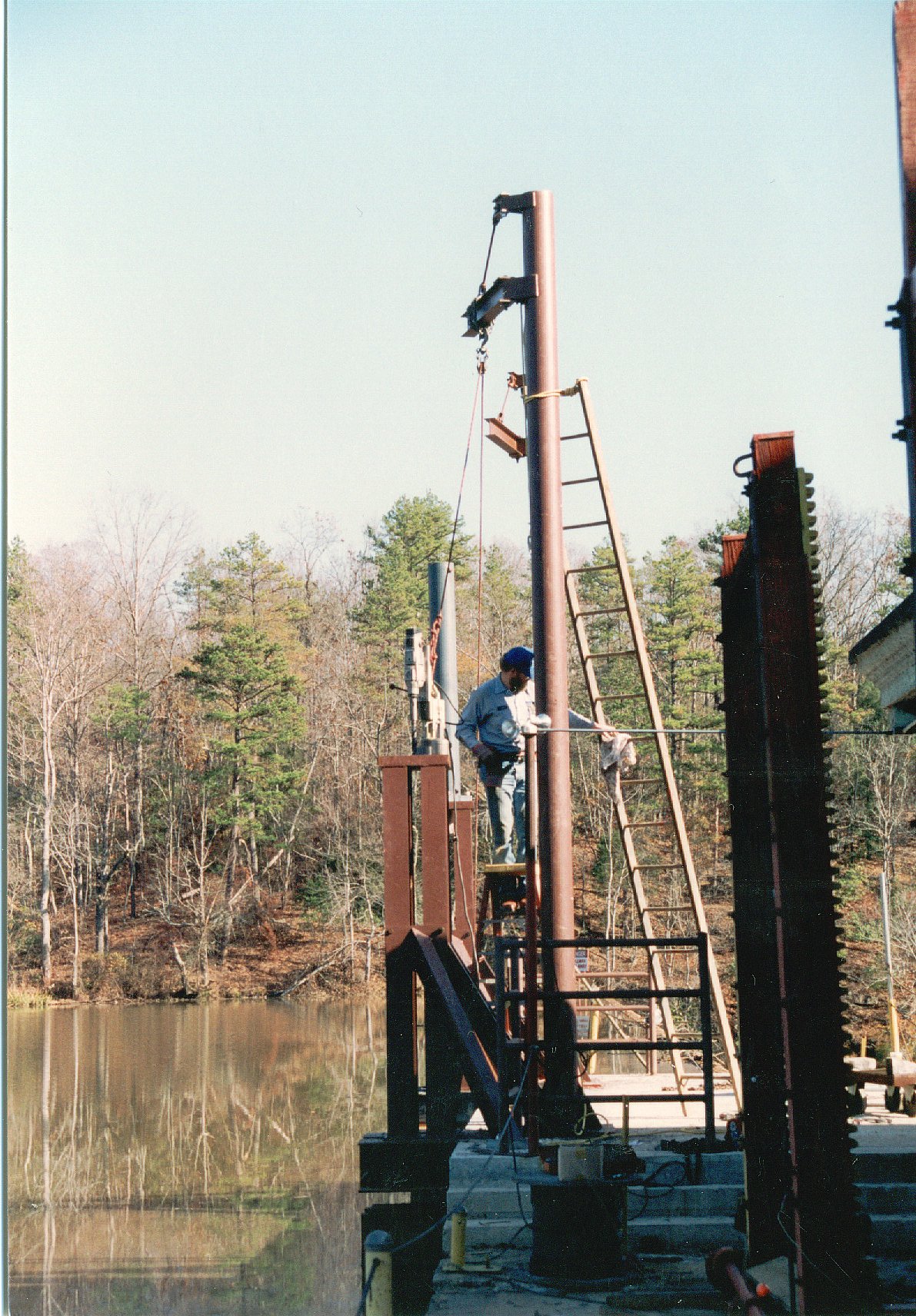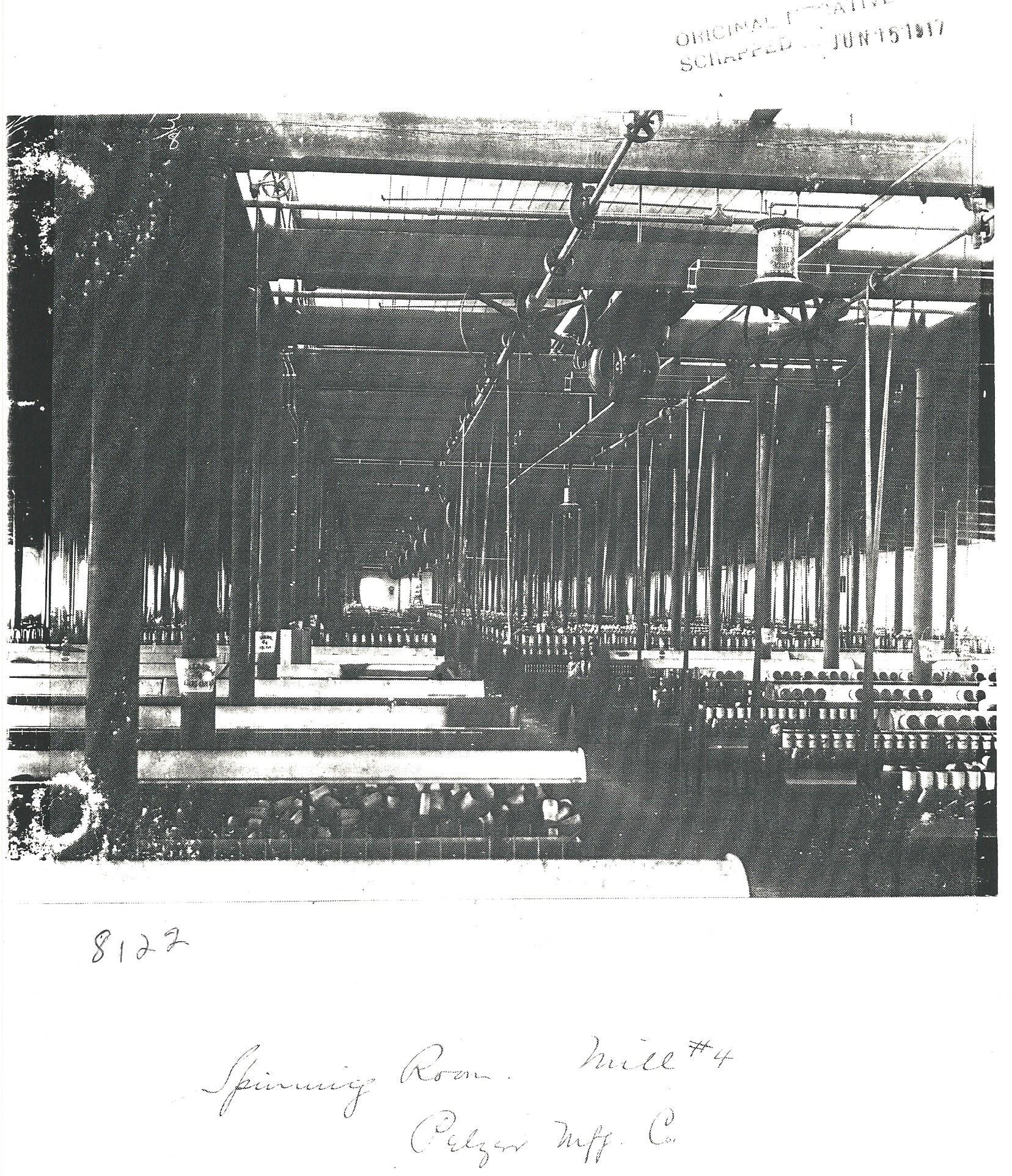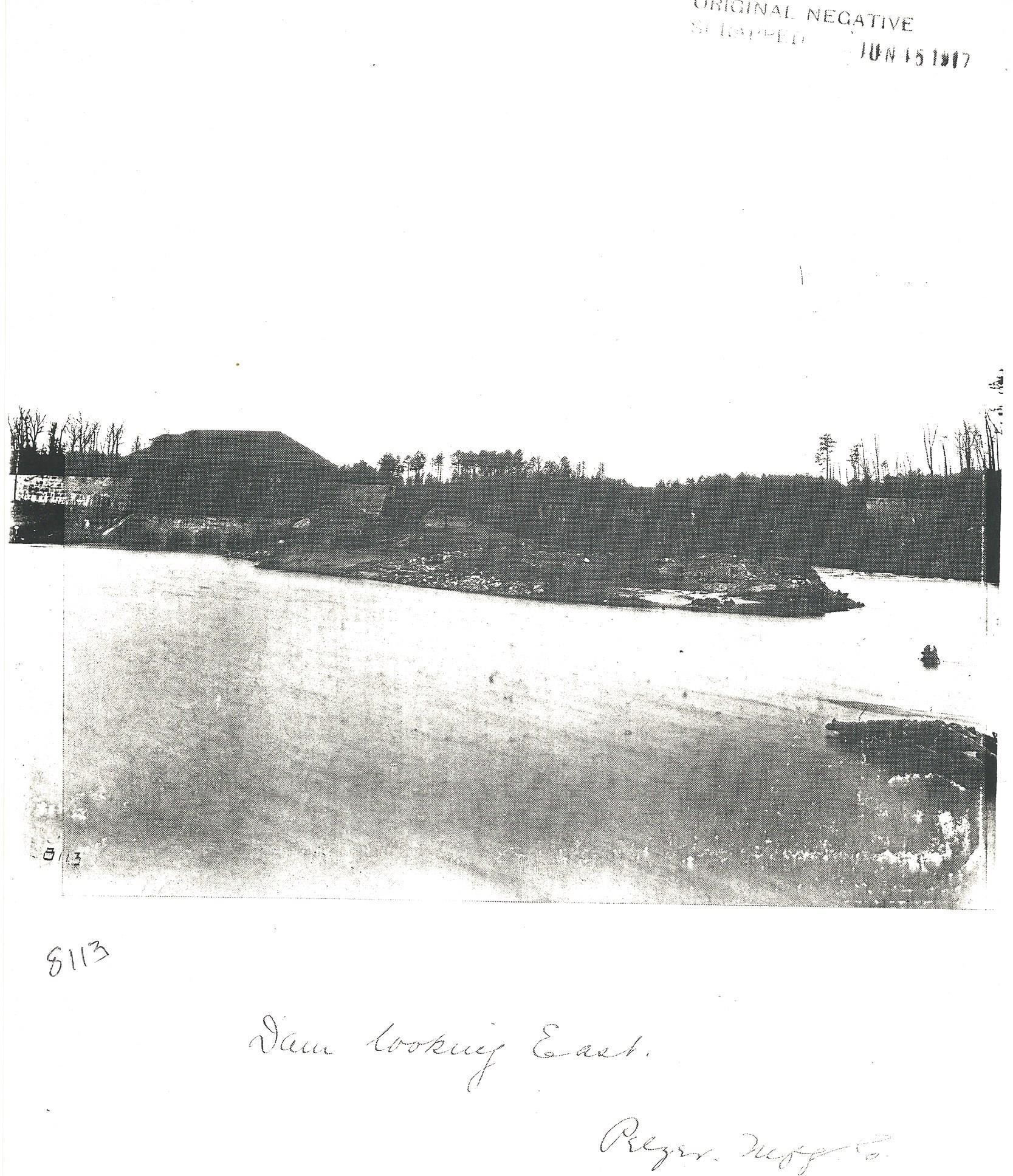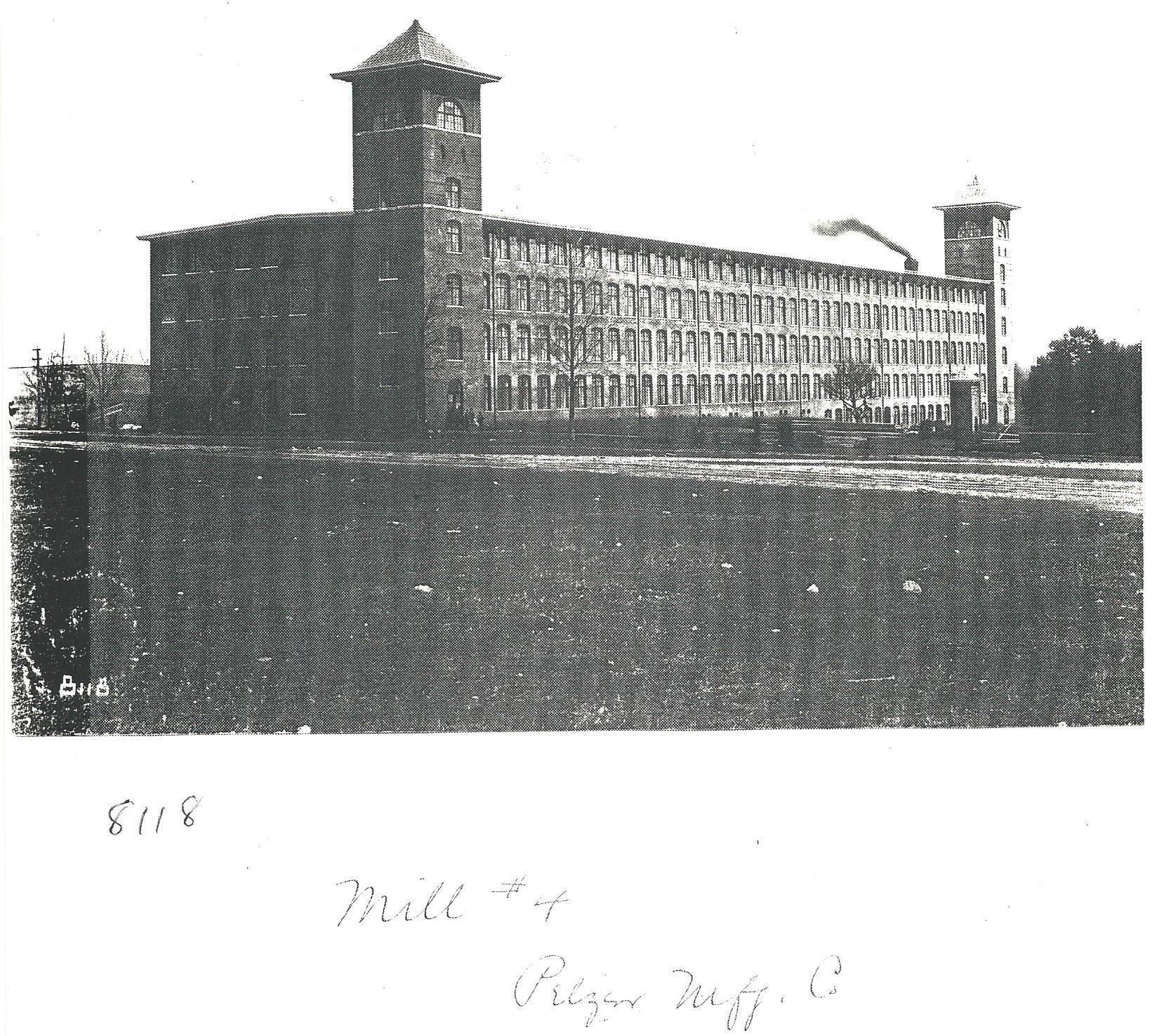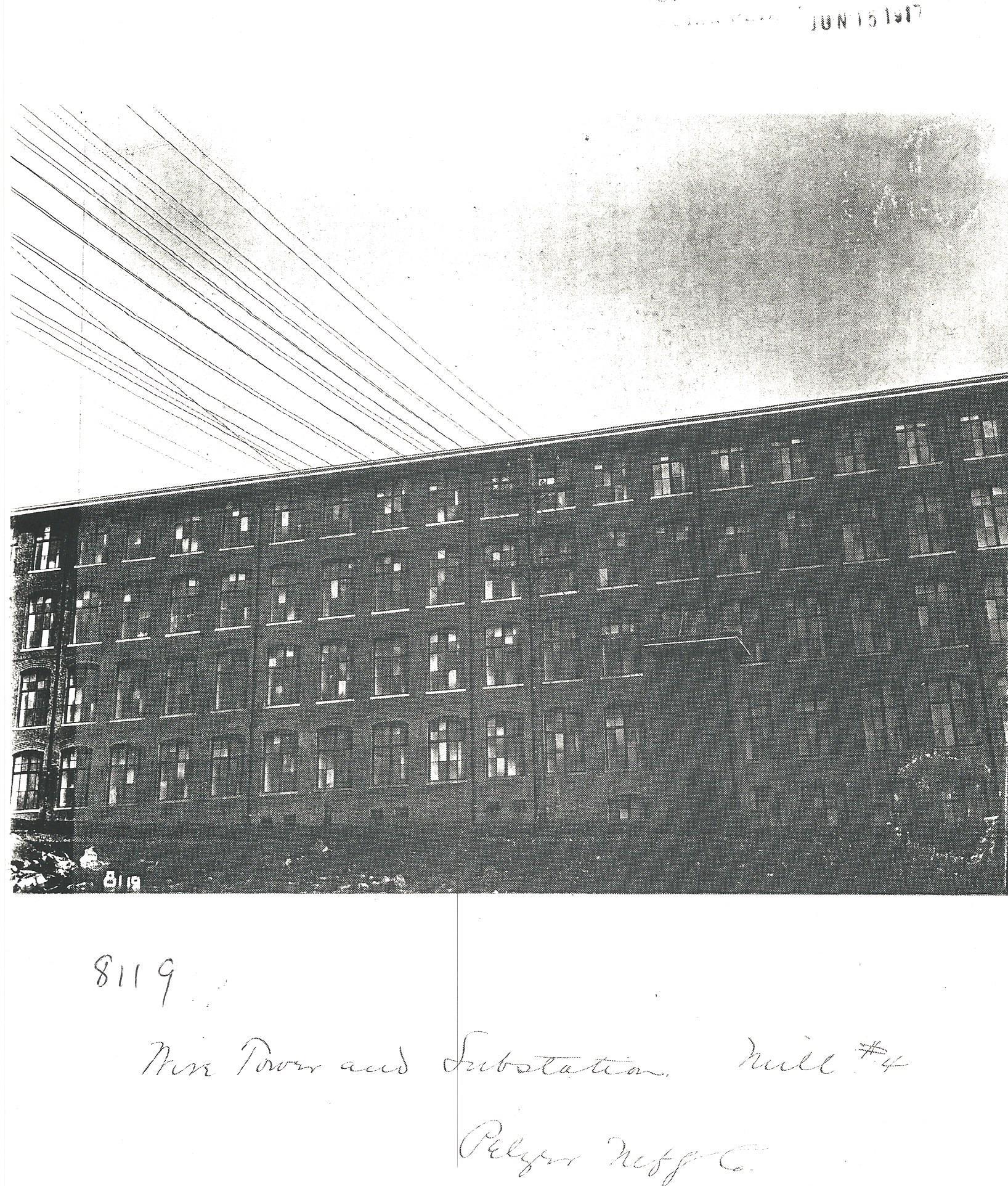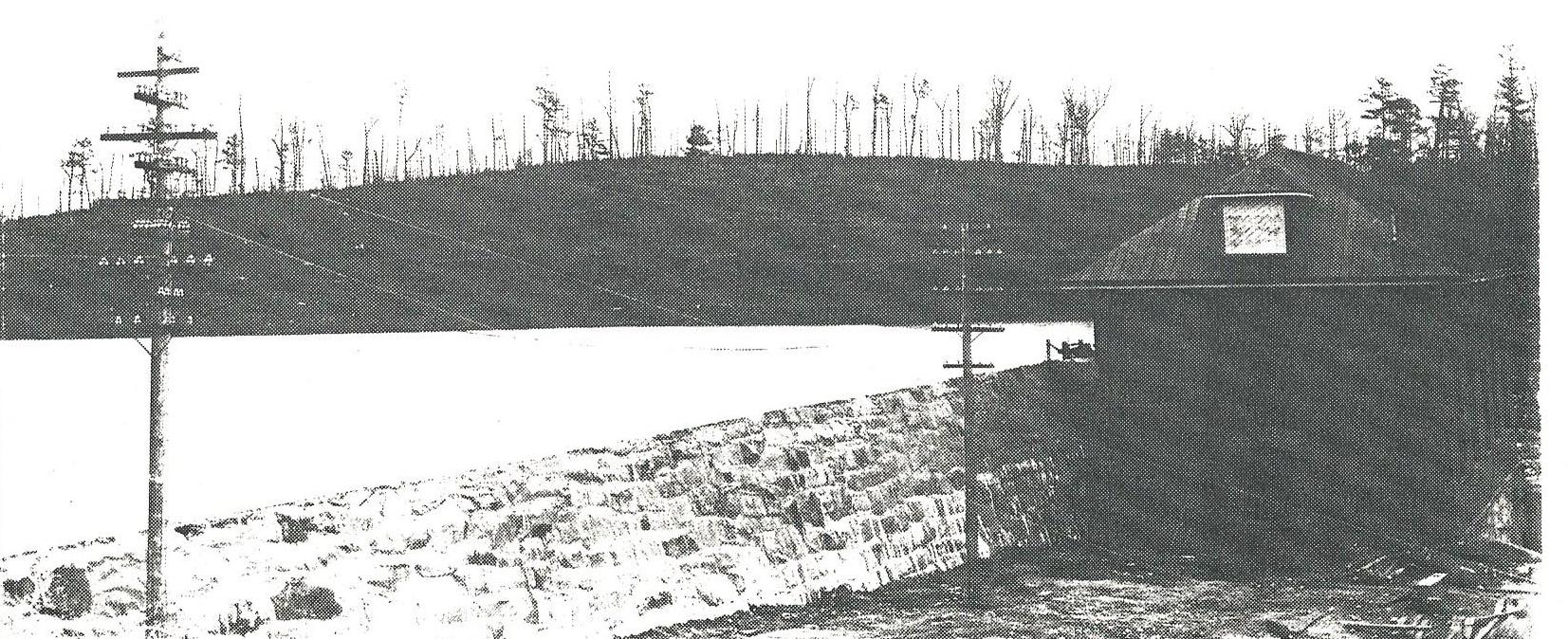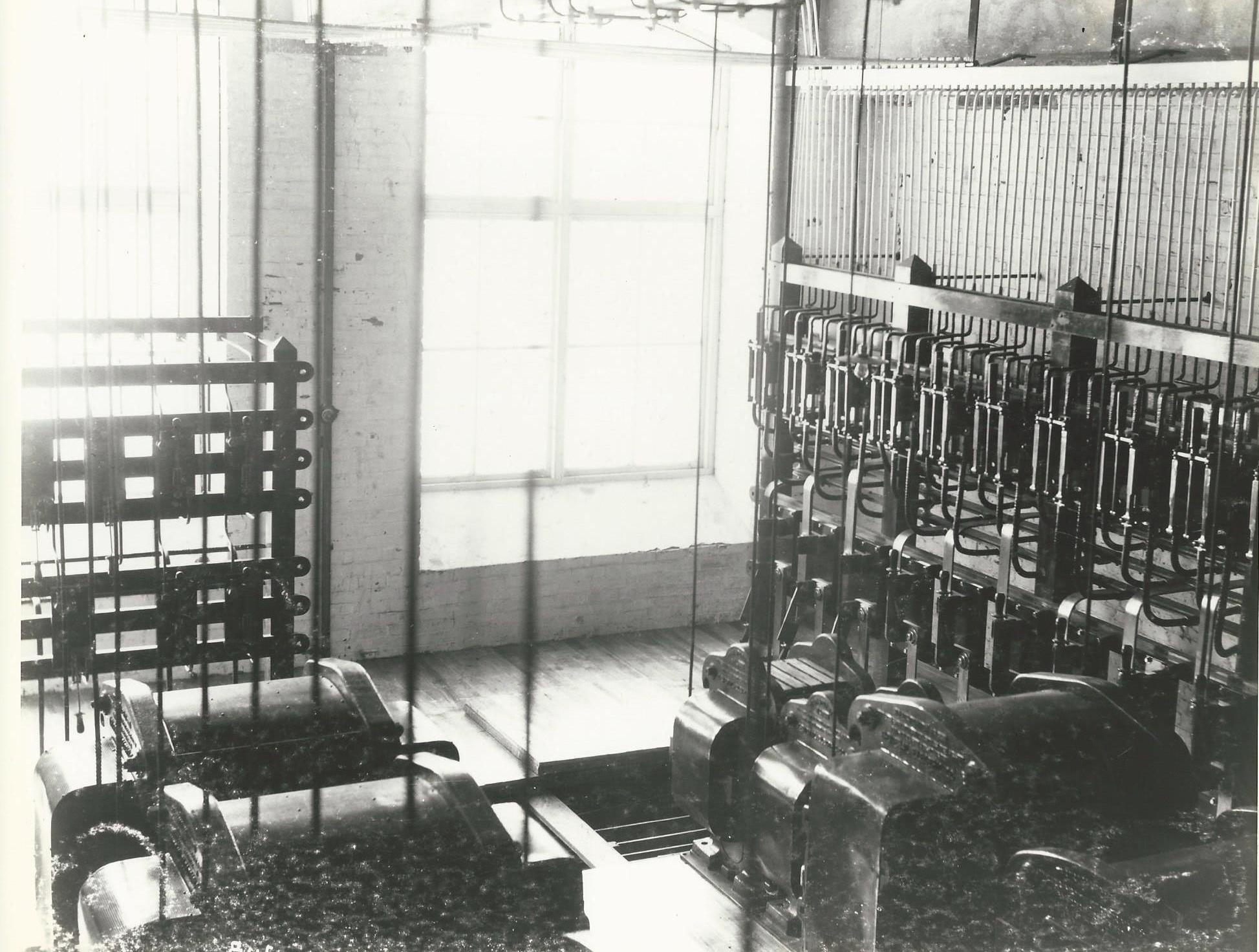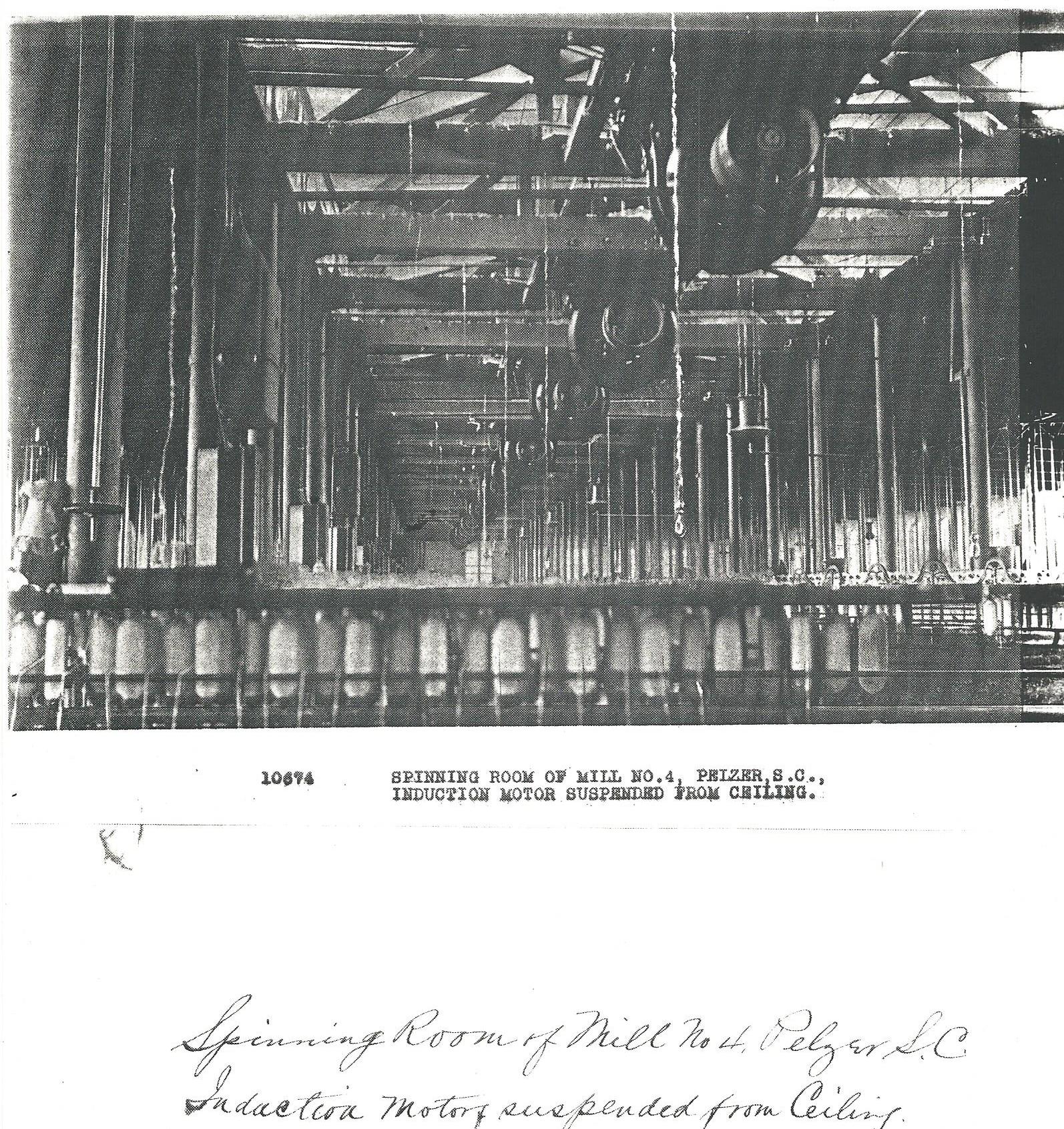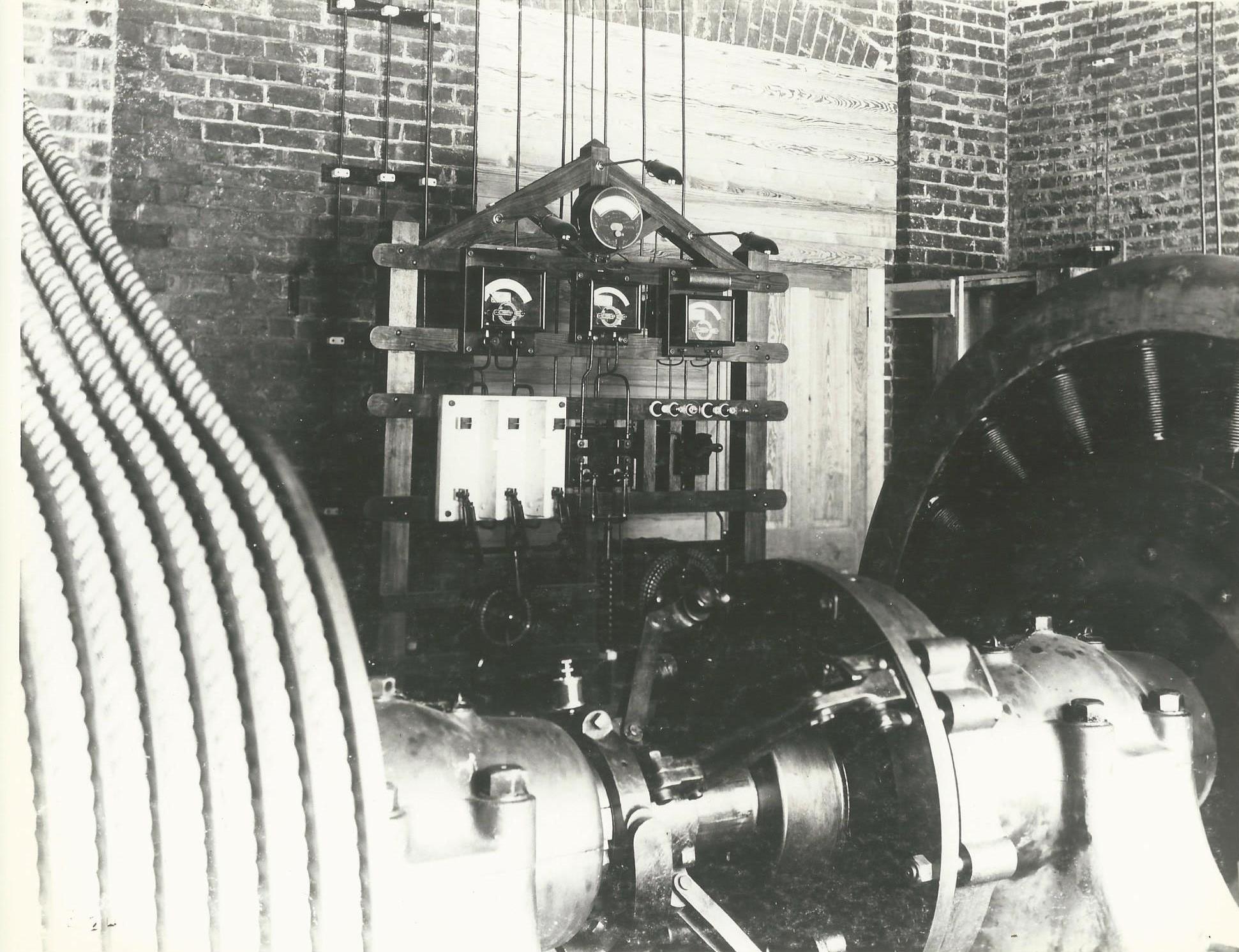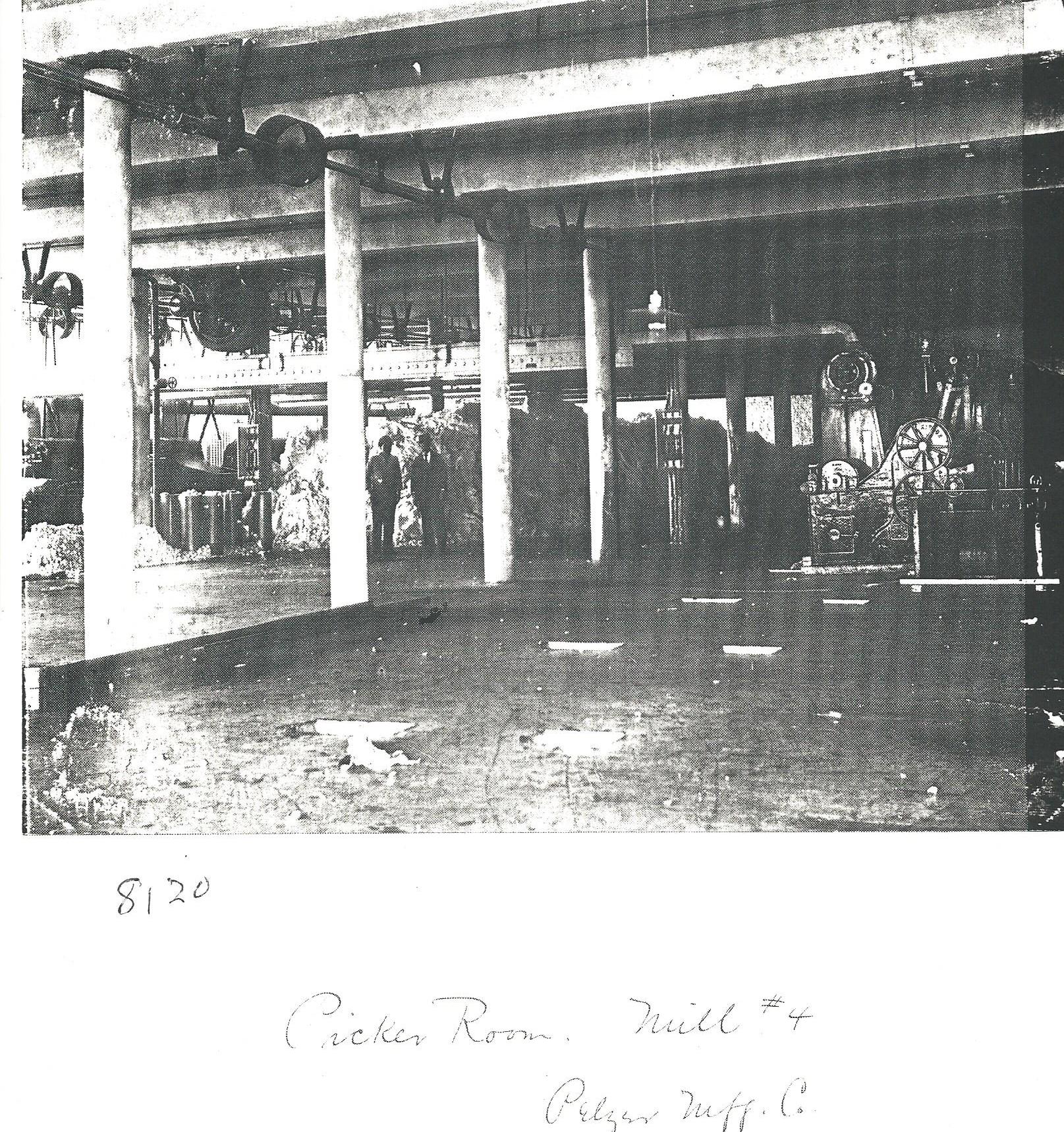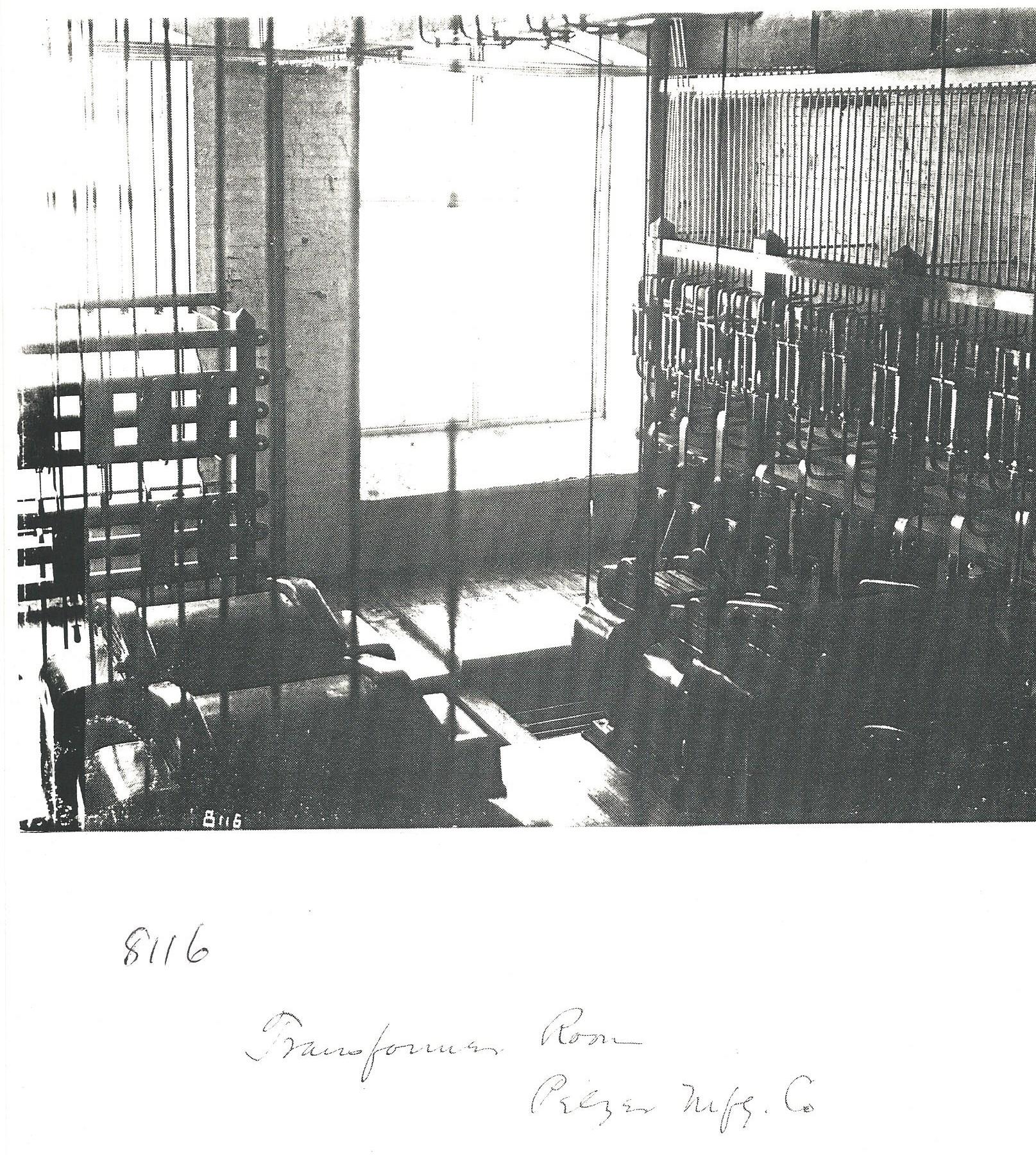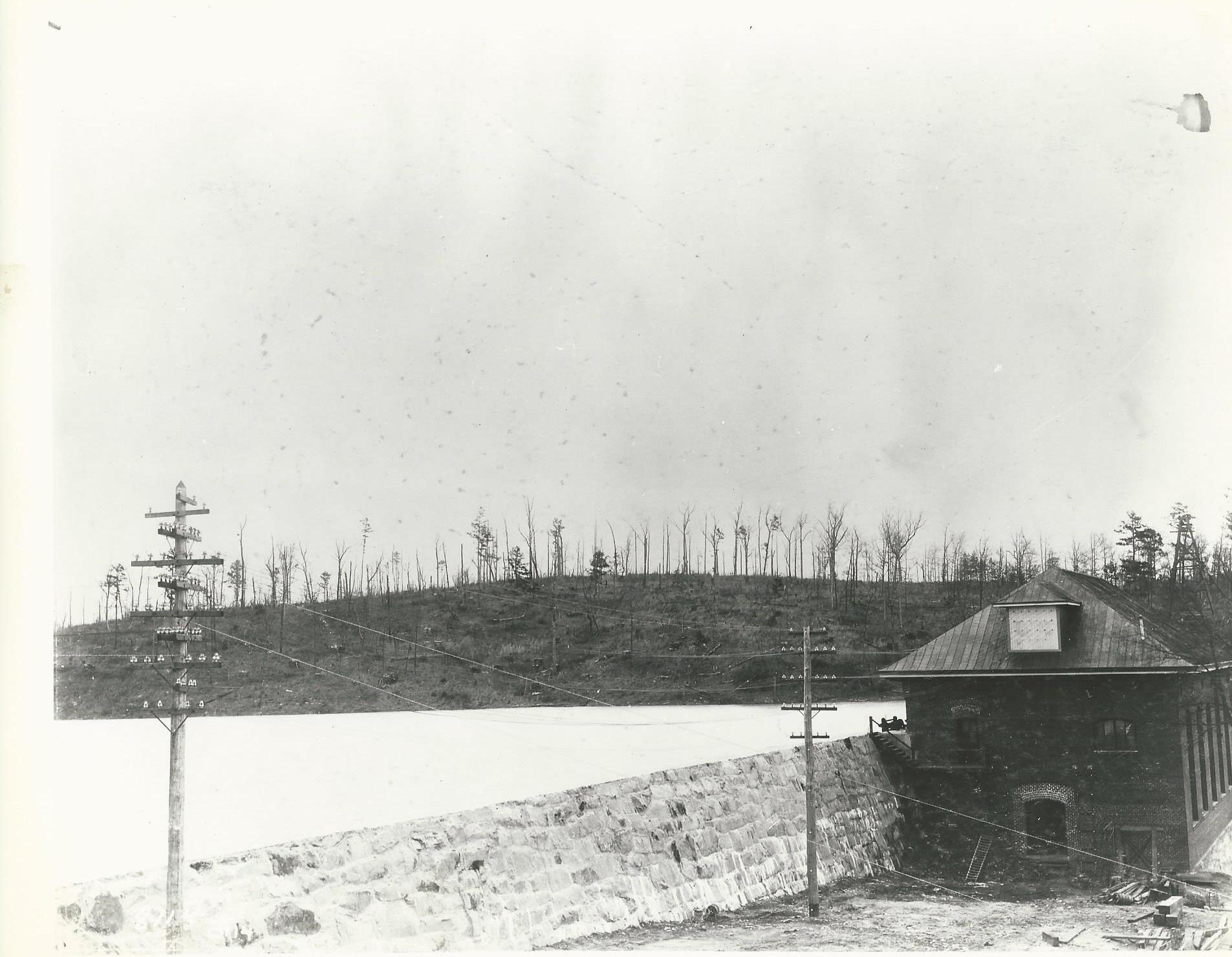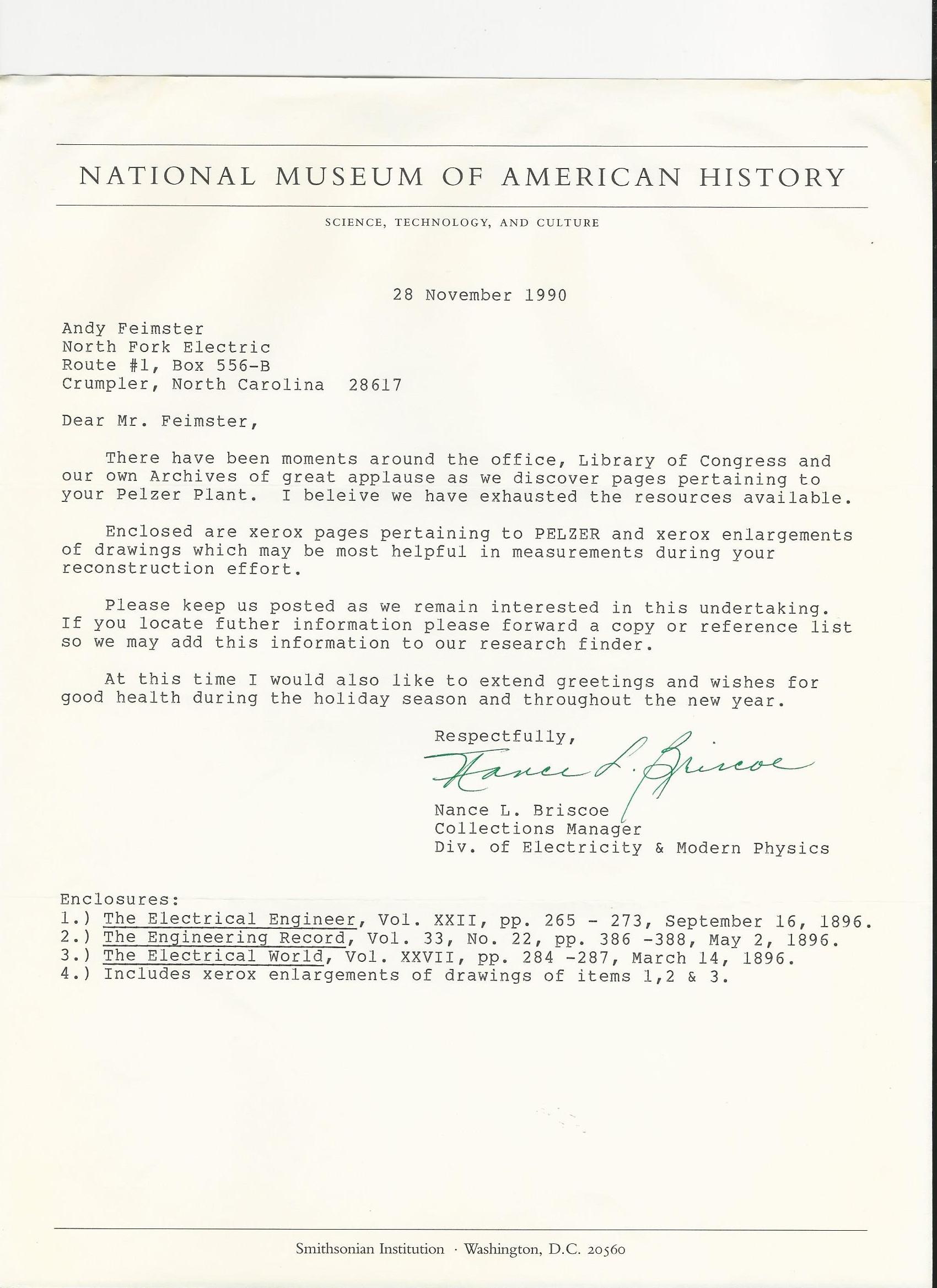 | | |
| --- | --- |
| 5 GENERATOR CONSOLE CONTROL PANEL | TYPICAL STATIC EXCITER |